These workers, with no major homeownership or family obligations, could change the shape of the housing market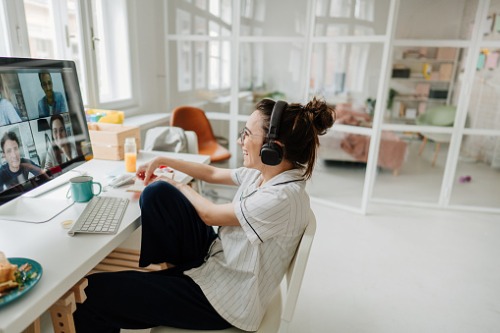 Since the early days of the pandemic, debate has raged on just what sort of impact remote work might have on the housing market. Now, a new study by rental search platform Apartment List has added a little more clarity to the picture by defining a whole new class of potential homebuyers: the "untethered."
While Apartment List estimates 1/3 of American jobs could be done remotely, it noted that work alone doesn't keep people tied to their home. Factoring in homeownership and family obligations, it has found that about 8.7 million workers could be seen as untethered, representing around 5.6% of the American workforce. Where and who those untethered workers currently are, though, could tell us a great deal about how remote work will impact a post-pandemic housing market.
"Not only do they work in remote-friendly occupations, but they're also renters with no homeownership obligations. They don't have school aged children and they're either unmarried, have an unemployed spouse, or have a spouse that works in a remote-friendly occupation," said Chris Salviati, housing economist at Apartment List. "If they are given the opportunity for permanent remote work, that would remove the only significant barrier they have of picking up and moving wherever they please.
"We think this group might be the leading edge of a new wave of migration."
Salviati explained that the group is currently heavily concentrated in 'superstar' cities where housing costs are extremely high. These untethered workers might now seek to leave cities like San Francisco, San Jose, and New York that face affordability crises to be able to afford a home somewhere else.
The average untethered worker, according to Apartment List, is 32 years old, earns $50,000, has a 56% chance of having a college degree and a 58% chance of being born out of state. The picture they paint is of an individual with a history of rootlessness right at 'settling-down' age.
Salviati accepts that some of these workers may become 'digital nomads,' flitting between cities across the country or the world from month to month. Nevertheless, he pointed to other Apartment List data about homeownership aspirations among renters as a sign that they may want to settle down. Affordability in 'superstar' cities has been a major barrier for these workers, so the chance to relocate to Charlotte, NC., Phoenix, AZ., or Kansas City, MO., might be the opportunity they have been waiting for.
"I think a lot of these folks might really be on the precipice here," Salviati said. "They want to settle down into a more rooted lifestyle and are thinking about the place where the lifestyle that they want is something that they're actually going to be able to attain."
Salviati tempered his predictions by noting that it's still too early to know for certain how remote work will shape the housing market and which cities will benefit from these untethered workers. He said, however, that rental data could prove instructive. Boise ID., for example, has had the fastest rent growth in the country since the pandemic as untethered workers from Seattle and San Francisco have flocked there, at least for the short term.
Read more: Better.com announces partnership with Google
Even as some untethered workers flee to truly remote places, far from the old office, Salviati noted that others may just move into wider regions. Career-minded workers, or those keen to stay close to a city they've come to love, might seek out homes in far suburbs, knowing they can manage a two-hour commute if it's only twice a week.
For mortgage professionals looking to capture some of this market, Salviati emphasized the importance of knowing how well an area suits a remote worker. Homes with offices or multifamily units with co-working spaces will be strong drivers, as will hookups to the fastest possible internet services. As the untethered worker becomes a new buying class, at least in the short term, mortgage pros will have to find new ways to serve them specifically.
"These are folks that, in a lot of cases, have been living in big urban centers that have all of the amenities that anyone could ask for," Salviati said. "Thinking about how you translate that type of lifestyle to maybe a smaller market where those things maybe aren't as prevalent, is definitely an important factor to keep in mind."