However, one expert says rosy jobs outlook may be leading to a false sense of optimism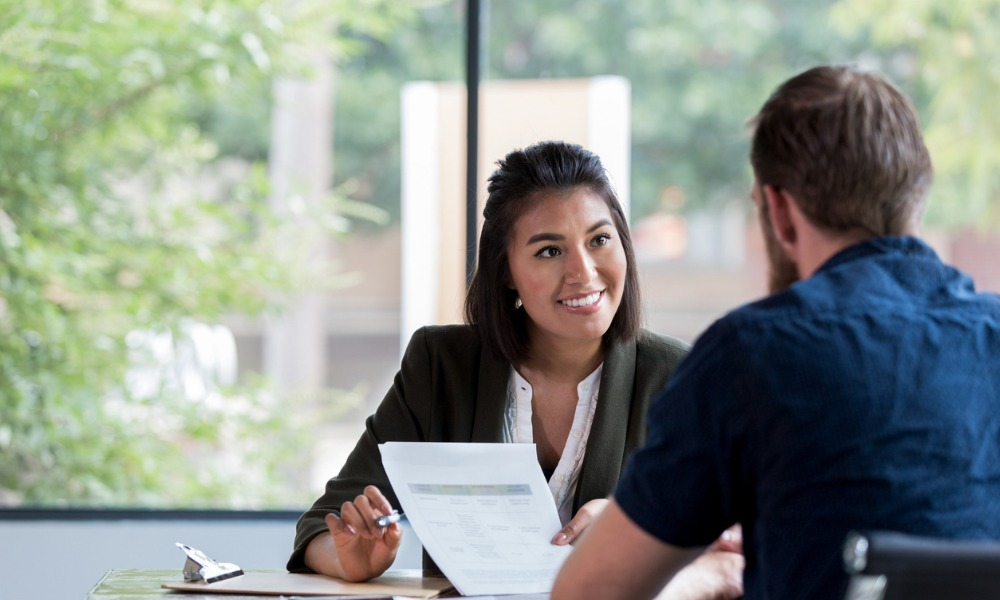 Although the US economy continues to shrink due to raging inflation and tumbling GDP growth, the jobs market is still booming.
Total nonfarm payroll employment increased a robust 528,000 in July, an acceleration from June's pace, according to a jobs report from the Bureau of Labor Statistics. Both nonfarm and the unemployment rate, which was down to 3.5%, have returned to their February 2020 pre-pandemic levels, erasing all of the job losses from the last two and a half years.
"Job growth in July remained strong, and with upward revisions to May and June, job growth has averaged 437,000 per month over the last three months," said Mike Fratantoni, senior vice president at the Mortgage Bankers Association. "Despite the negative reading on second quarter GDP, this is not a picture of an economy in recession. And even though initial claims for unemployment insurance have increased modestly in recent weeks, these data show that the pace of hiring, spurred by more than 10 million job openings, continues to exceed any increase in layoffs."
"As in recent months, job growth was concentrated in the service-providing segment, with the healthcare and social assistance (+97,000 jobs), leisure and hospitality (+96,000 jobs), and professional and business services (+89,000) sectors leading the way," added Fannie Mae chief economist Doug Duncan.
Construction employment also rose by 32,000 in July. Notably, residential construction employment (including specialty trade contractors) grew by 14,100 over the month.
Read next: Biden's plan to boost affordable housing applauded by industry
"Although housing demand waned due to a spike in mortgage rates, builders continue to add supply to a market that needs it," Fratantoni said. "With solid wage gains and a recent drop in rates, some buyers may return to the market. This remains one of the strongest job markets in the past 50 years, no comfort for those hoping for a slowdown which would reduce inflation and lead to a less aggressive path of rate hikes from the Federal Reserve."
Strong demand for workers continues to raise wages, with the average hourly earnings up 5.2% year over year. However, the labor force participation rate edged down to 62.1%, as gains in the size of the labor force appear to have stalled recently, Duncan noted.
"As with other recent jobs reports, the employment picture painted by the household survey is much less optimistic than the payroll survey," he said. "More puzzling are the muted gains in household employment, which grew by just 179,000 in July. While still reflecting growth, this figure is far below the increases seen in the payroll survey and illustrates a continuing divergence between these two measures that we have seen for a number of months now.
"For instance, since March, the payroll survey has shown roughly 1.7 million jobs added, while the household survey has actually shown a decline of 168,000 employed persons. Part of this divergence can be accounted for by a difference in definition; when adjusting the household survey to match the definition of employment from the payroll survey, total job gains are 722,000 over this period, still less than half of the gains reported in the payroll survey. This divergence gives us pause when interpreting the overall health of the labor market; in particular, compared to the robust job gains in the payroll survey, we feel the more subdued picture in the household survey may make more sense in the context of other recent economic indicators."
David Peters, a financial advisor and host of the Accountable Podcast, also highlighted that job openings remain elevated at 11.3 million. However, he advised employees to stop assuming they could switch jobs at will.
Read next: Mortgage industry stung by more mass job layoffs
"There are about two open jobs for every applicant, and job switching also remains high," Peters said. "With a recession looming, people have to wonder if this rosy optimism is based on habit (rather than an objective look ahead). Workers have been able to switch freely from job to job over the last year or so - and employers have seen growth in sales in spite of supplier shortages, bear financial markets, and increasing costs. Employers and employees may be looking at the recession as something that may not affect them much. This may be leading to a false sense of optimism.
"The labor market seems unlikely to remain hot forever. Eventually, employers will need to slow down in hiring because costs are going to catch up. As I have told many clients, habits can lead to bad decisions. If you are comfortable in your job, you should consider staying put. If not, the window is likely to close soon."