First Guaranty and Zillow among those to slash roles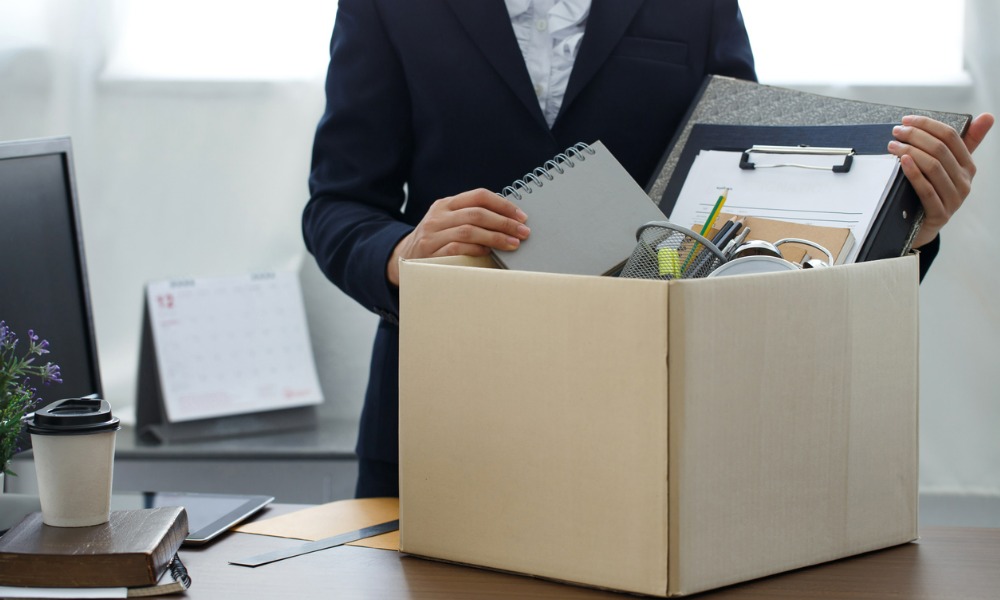 First Guaranty Mortgage Corp. has become the latest industry player forced to implement layoffs amid market shifts, revealing it will cut 428 employees at its Plano, Texas, location – a mass cut representing 75% of its workforce in the Dallas suburb.
The company on Tuesday submitted a layoff notice to the Texas Workforce Commission alerting to the layoffs in compliance with the Worker Adjustment and Retraining Notification Act that ensures a 60-day notice of mass layoffs. Mortgage Professional America requested supplementary correspondence submitted by the company to secure more details.
"FGMC has experienced significant operating losses and cash flow challenges due to unforeseen historical adverse market conditions for the mortgage lending industry, including unanticipated market volatility," Cassie Vacante, senior vice president of human resources, wrote to regulators. "In addition, FGMC's recent efforts to obtain funding that could have prevented this layoff have proven unsuccessful."
Read more: First Guaranty Mortgage Corporation returns to non-QM space
As reported by multiple media outlets at the time, PIMCO, in 2015, purchased a sizable stake in First Guaranty Mortgage which was set at the time to originate more than $4 billion in residential mortgages, according to Seeking Alpha, a crowd-sourced content service for financial markets. The PIMCO Dynamic Income Fund invests in multiple fixed-income sects, including non-agency residential and commercial mortgage-backed securities.
In her letter to state regulators, a First Guaranty human resources official noted that the Plano hub employs a total of 565 workers, "…although many of these employees reside outside of Texas."
The layoffs come on the heels of the company's re-entry into the non-QM market with the return of its proprietary Maverick Solutions product line. In a prepared statement issued in October 2020, FGMC said it sought to help its partners expand their reach through non-QM and re-establish the firm as an industry leader in the non-QM space.
"Maverick Solutions helps create possibilities for those who may be self-employed or who fall just outside the agency guidelines," Paul Jones, non-QM business development manager at FGMC, said at the time as reported by MPA. "It's exciting to bring more opportunities to our partners and expand the mortgage options available to today's borrowers."
Jones expressed high hopes for non-QM as it scoured for markets in which to introduce the product in earnest: "I think you'll just find more markets where it's hasn't even saturated or even skimmed the surface with non-QM and that's our real goal in 2022 and beyond at FGMC at First Guaranty to take our Maverick Solutions suite of products and plug them into more and more markets across the country," Jones told MPA.
In other news, Zillow Group officials notified Texas regulators of plans to lay off another 55 workers as a result of the shuttering of its Zillow Offers business. The layoffs are at the company's offices in Coppell, Texas, which is another suburb of Dallas.
The company has laid off scores of workers following the failure of the Zillow Offers unit that shut down last fall amid losses. Highly touted and expansion-driven, the business model failed to ignite with consumers. The company, on Feb. 10, released its fourth quarter and full-year financial results, reporting an $881 million loss in 2021 attributable to the algorithm-driven Zillow Offers business. In shutting down the business, Zillow announced a 25% cut to its workforce to be implemented incrementally over several quarters.
"This action is due to the elimination of the Zillow Offers business," a Zillow official wrote to Florida and Colorado officials overseeing WARN Act compliance in those states. Appropriate advance notice of the job elimination has been or will be provided to impacted employees. Layoffs at these job sites(s) are expected to commence on Jan 03, 2022, and will wind down over the course of 2022."