Biden hasn't taken a lockdown off the table, so how can originators maintain client relationships?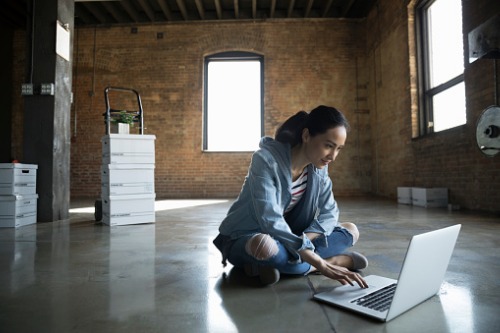 COVID-19 numbers are spiking across the country yet again. Come January, President-elect Joe Biden will take office with a stated goal of controlling the pandemic. He has taken nothing off the table and has already floated the idea of a nationwide lockdown to control the spread. This could mean a return, for mortgage originators, to doing business the way it was done in March and April: entirely remotely.
One of the key lessons learned in the spring lockdowns, and subsequently in our more socially distanced normal, has been the importance of maintaining client engagement via digital platforms. For originators that could mean improving your social media presence, working on your blogging and content writing, and engaging in webinars and video conferencing sessions. The tools for digital engagement are varied, and relatively new to many originators. The CEO of one of those tool providers told MPA he sees gaps in the multi-platform strategies many originators are using that need to be closed.
"If you look holistically at the whole customer journey it's the blend of all the touch points, all the communication, all the engagement that really make up a true customer experience," said Joe Welu, founder and CEO of Total Expert, a customer experience platform for financial services. "If you don't have those parts working together at all times you end up with gaps in the customer journey."
Read more: What's a real property advisor?
Total Expert, Welu explained, uses "intelligent automation," to effectively integrate the sales and marketing sides of an originator's digital engagement efforts into a single platform. He said it carries the traditional CRM functionalities of a sales management program, while also ensuring the right marketing, engagement, and communications efforts are reaching the right clients. It's a tool that he said helped originators stay working in the first wave of COVID-19 and one he believes can serve them in the eventuality of a second lockdown.
A recent origination satisfaction survey from J.D. Power & Associates stressed the importance of digital client service in a world where, increasingly, clients want to 'DIY' more of their mortgage process. In the same survey, clients expressed that they need better outreach, engagement, and education from their mortgage originators through digital channels.
Welu believes context is key in that outreach. Over the course of the pandemic the Total Expert team has beefed up its data capabilities to better collect, analyze, and utilize customer data to package outreach and engagement efforts in a context that specific clients will understand.
If the pandemic worsens and a second, bigger, lockdown proves necessary, Welu said that data-driven engagement strategies will allow originators to maintain client relationships over distance by putting empathy on the digital platform.
"We can prepare originators [for another lockdown] by giving them the best platform possible, to stay connected, communicate and engage with customers, no matter where that customer is," Welu said. "If I'm an originator, I've got a set of customers and prospects and I need to be able to communicate with them on the channels they use. When I do that, I need to have as much empathy and context as possible - what I mean by having empathy is being able to have data to understand what's important to them, and why, and being able to act on that information."