Survey points to opportunities, pitfalls for originators post-2020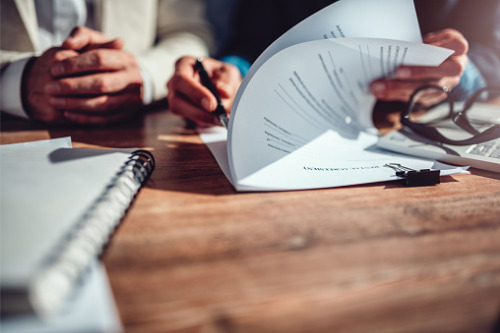 Thanks to low rates and improved digital client service delivery, consumer satisfaction with mortgage origination is up from last year, according to a study by J.D. Power & Associates.
The industry average for consumer satisfaction with mortgage origination was up 6% over last year. Rate competitiveness was the primary reason for increasing satisfaction, but, according to James Houston, managing director for consumer lending and automotive finance at J.D. Power, overall satisfaction runs deeper, and the opportunities for originators are greater than what low rates can deliver alone.
Houston told MPA that the survey, conducted in June, July and August of 2020, captured a moment when longstanding desire by consumers for more self-service and web-based delivery in their mortgage origination was being met by an industry forced to go virtual by the COVID-19 pandemic. He says the unique conditions of this year presented originators with an opportunity to develop deeper digital sales pipelines as consumers looked to take advantage of what may well be the lowest rates we see in our lifetimes. It's an opportunity that Houston says needs to be backed up by education and outreach.
"Consumers have decided they want the ability to engage electronically for a long time and I don't think the pandemic threw many new consumers into that world," Houston said. "What I tell lenders and originators is that they need to be available and provide the services clients need from that distance now. What the pandemic did create is a push for originators to engage in new ways. What the study says is the industry could be really good at these electronic channels, but that has to come with real engagement. If you force consumers down the electronic channel and they are unable to engage the way they want to engage, they'll be dissatisfied."
Read more: Preparing for the inevitable constriction of the mortgage market
The study backs Houston up, showing a 5% increase in consumers using self-service channels like websites and apps for the application and approval process. However, it also showed a 10% decrease in satisfaction with the processes of those channels, pointing at an opportunity for improvement.
Another key reason for increased satisfaction, Houston said, is the comprehensive job originators have done managing client expectations upfront - in clearly educating them about the process and what they should expect. That transparency, according to the survey, was a key indicator of consumer satisfaction.
In Houston's view, the unique low rate situation has resulted in more 'shopping' by prospective clients as they take to the web to find how they might best take advantage of the current situation, whether through a purchase or a refinance. He says this moment gives originators a real opportunity to engage in a meaningful, transparent, and educational way that will engender client satisfaction and trust.
Read more: How best to connect with first-time homebuyers
Conversely, Houston believes the easiest mistake originators can make is failing to adequately engage and inform their clients and prospects. In an age of easy-to-access information, failing to paint a clear picture for a client could be a deal-breaker.
"Based on the data, I think transparency is key," Houston said. "Those that are upfront and transparent, telling the client what their fees are, what the cost is, how the process works, what they need to do and what they shouldn't do, they get the most satisfaction. A single point of contact is what customers expect."