Broker partners are excited to leverage the new brand to boost their own heading into the new year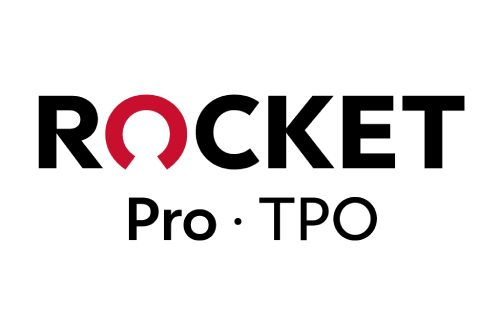 Brokers are gearing up to reap the rewards of a rebrand from Quicken Loans Mortgage Services (QLMS) to Rocket Pro TPO. The country's largest lender made the announcement of the transition three weeks ago and, since then, feedback from its partners has been overwhelmingly positive.
"We couldn't be more excited about our partnership with such a dominant brand," said Charlie Shami, president and CEO of Sonic Loans. "Rocket has invested billions building their brand recognition and we now have the ability to leverage it with our clients."
October is gearing up to be one of the largest months ever for applying to be a partner, thanks in part to the announcement. The rebrand has been extremely focused on Rocket's partners, going far beyond just rates and process. In fact, broker feedback was a driving force behind the change, which promises renewed commitments to marketing, technology, and referral networking.
"We are thrilled about the new opportunities Rocket Pro TPO brings," said Jeff Kaltz, president at BrightSide Lending. "QLMS has elevated our business, which we love, but the power behind Rocket: the name, the added marketing, technology and networking benefits, will give us an edge in a competitive industry."
Pathfinder by Rocket is a new piece of technology that was unveiled along with the rebrand, and nearly 20,000 LOs have already started using it. The platform is a combination of Rocket Pro TPO's most popular resources – The Answer and Guru – and it acts as a Google search for mortgage policies, processes and guidelines. In fact, it is even powered by Google AI, getting better and smarter each time an LO uses it. Brokers can get instant solutions to their underwriting needs. For more complex queries, Pathfinder will inquire more from the broker to drill down and uncover the perfect response. It also offers suggested solutions to loan level issues.
"It's like having an underwriter in your pocket 24/7/365," said Austin Niemiec, executive vice president at Rocket Pro TPO. "There's already been nearly 100,000 searches on the platform over the course of a few short weeks."
Rocket Pro TPO also committed to providing 10,000 fresh purchase leads to its partners as part of the launch, and they went quick. In the first few days following the announcement, the lender received a tremendous amount of inbound calls. What was most encouraging, according to Niemiec, was hearing the conversations that blossomed from the campaign.
"Our account executives are extremely experienced and many of them have been loan officers in the past. This campaign kickstarted productive discussions on how to approach the sale, how they can connect these leads through real estate agents and use them to create more business in the future," he said. "We're really just scratching the surface here."
As the mortgage industry prepares for another challenging year, Niemiec says Rocket Pro TPO has proven they are the source of stability for the broker community – even through the toughest of times.
"When other lenders shut their doors, increased rates and tightened guidelines at the start of the COVID-19 pandemic, we opened our doors wider. We were able to support our partners due to the strength of our platform, our capital and simply the fact that we've been in business for 35 years," he said. QLMS saw record-breaking new broker applications over the past few months - more than the past three years combined.
As the fanfare slowly dissipates around the rebrand, Niemiec says their commitment only grows stronger. There are plans in place to continue building out scalable technology in their portal to help connect partners with even more clients, more efficiently at a higher conversion rate. Rocket Pro TPO is also working on a new tech platform that brokers can share with real estate agents and other referral partners to help increase visibility around a deal, which helps free up more time for the broker.
There are more announcements ahead that Niemiec is still holding close to his chest: "We're excited to share some big talent additions for the Rocket Pro TPO leadership team who will be coming on to help develop these technologies and products."