The QLMS rebrand is more than just a name change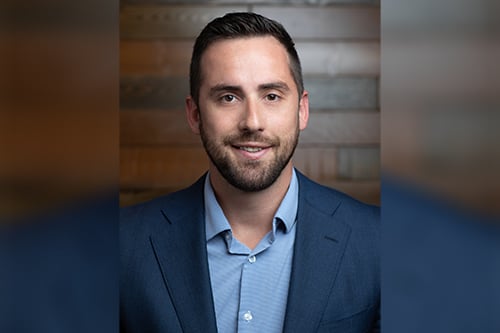 Quicken Loan Mortgage Services (QLMS) recently announced it is changing its name to Rocket Pro TPO, which closer aligns the lender with Rocket Mortgage and its sister companies. Its parent, Rocket Companies, went public in August, raising $1.8 billion in its IPO, giving the lender an opportunity to double down on its investments in technology, marketing, and innovation.
According to the country's top lender, the rebrand to Rocket Pro TPO will unlock new marketing opportunities for brokers, arming them with the tools they need to win more business and the ability to leverage the billion-dollar brand.
"When we run local and national ad campaigns, our partners can lean on the equity we've invested in the brand to help them grow their own," said Austin Niemiec, executive vice president of soon-to-be-named Rocket Pro TPO. "Other lenders might give brokers social tiles and flyers, but no one else can give them the power of the most recognized brand in mortgage."
To celebrate its launch under the new name, Rocket Pro TPO is handing out 10,000 fresh purchase leads generated by the brand in coming weeks as a display of its continued commitment to its partners. Niemiec added, they are working to scale lead generation technology and will soon be connecting local consumers automatically to brokers through an updated portal.
"I am most excited about brokers using our brand to produce actual matches in their local community. When you think about mortgage, there's only one national consumer-facing brand that comes to mind, and that's Rocket. Clients are sure to flock to local partners that leverage our name," he said.
While brokers are doing a fantastic job building their own business and referrals, Rocket Pro TPO is giving wings to smaller businesses that previously could not capitalize on a national ad campaign. The co-branding capabilities and new marketing technology are empowering brokers and connecting them with clients they wouldn't have been able to reach on their own.
The opportunities for partners to generate more business are also growing and amplifying with the rebrand. Whether it's using the lender's logo next to theirs on social media or creating content that aligns with national ad campaigns that are running in that moment; brokers can use the Rocket brand when it works for them. As for the future of marketing at Rocket Pro TPO, Niemiec says innovation is constant and the support they aim to provide the broker community will be ever-changing.
"As consumers change, so does marketing. When I look back at what we were doing two years ago, I couldn't imagine what we are doing for our brokers today. Over the last decade, we've been the most savvy and effective marketers in the country, and we plan on keeping it that way to benefit our broker community for decades to come.
"This is more than just a one-time announcement; this rebrand is something that our partners will benefit from for decades," he said.