Loan origination software enables financial institutions to automate all stages of the mortgage lending process. Here's how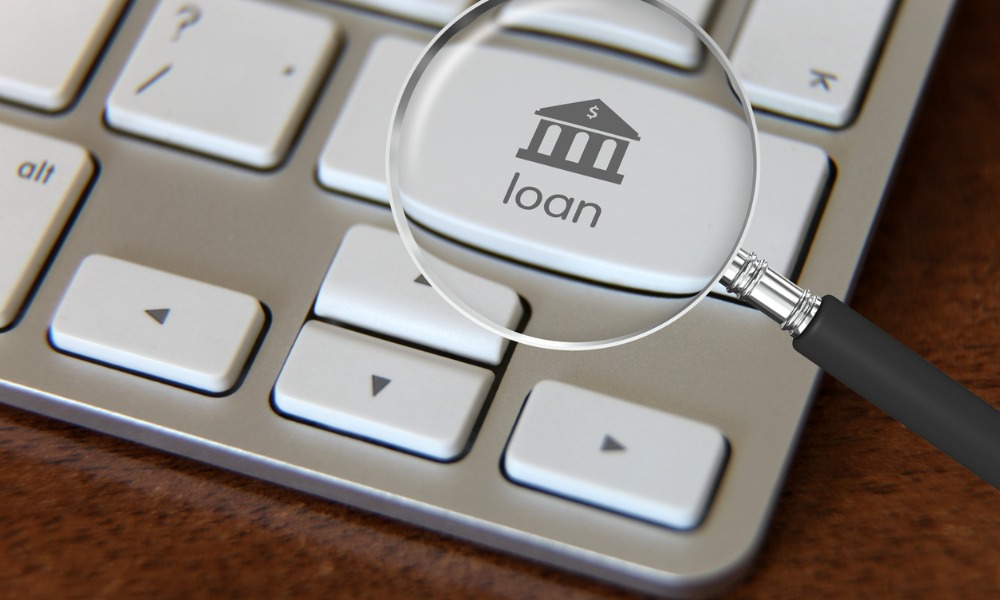 Some financial institutions use loan origination software primarily for preparing documents. Others use it for the entire mortgage lending process, from application. Before committing to a loan origination software, it is important to choose the one that is right for you and configure it to your specific needs.
In this article, we will look at what loan origination software is, why it can be so useful to the mortgage lending process, and the top 10 loan origination software to use with links to our reviews of that software.
Loan origination software enables financial institutions such as banks and lenders to automate and manage the workflow of all stages of the mortgage lending process. Loan origination software, otherwise known as LOS, is best used for the following steps of the process:
Loan application
Underwriting
Credit approval
Documentation
Pricing
Funding
Disbursement (or rejection) of the mortgage application
To deliver a seamless digital lending experience to prospective homeowners, loan origination software integrates with other front- and back-end applications of mortgage lenders to exchange communications and data.
Additionally, loan origination software adheres to industry compliance and regulation standards to protect client data and eliminate security breaches. Typically, loan origination software is used by financial institutions to manage consumer lending, commercial lending, retail lending, SBA, SME, or mortgage lending all in a single centralized space.
Loan origination system technology helps banks, lenders, and other financial institutions generate loan documentation that also complies with internal and regulatory requirements. Credit unions and banks typically install loan origination software on their local servers or provide access through a cloud-based platform.
Loan origination software: The benefits
Every day, credit unions and lenders of all sizes across the US benefit from loan origination software by streamlining lending and reducing risk. Before loan origination systems arose in popularity in banking, loan departments often relied on legal form templates to manually generate promissory notes and deeds of trusts, among other documents for members or clients.
That approach was not only time consuming but was also prone to errors—especially for lenders that had multiple account holders, loans, and branches. Loan origination systems helped lenders solve the problems posed by manual document creation, largely by delivering numerous potential benefits, including:
Productivity. Through a streamlined approach to document generation, lenders can increase efficiency.
Compliance. Lenders can reduce the risk of compliance issues that are caused by missing information in documents.
Collectability. Loan origination software also prevents oversights in documents, helping lenders ensure collectability during foreclosures.
The process of mortgage loan origination can be time-consuming—and costly. That is why finding a mortgage loan origination software that works best for you and your mortgage company is so important. Good mortgage loan origination software simplifies the home loan application process, making the transaction—from origination to closing—a breeze.
What are are the top loan origination software to use for the mortgage industry? Luckily, Mortgage Professional America has done the research. Here is a look at the top loan origination software we've found:
Calyx
BankPoint
Newgen Software loan origination system
Floify
Finflux
TurnKey Lender
LendingPad
Mortgage Automator
i-Apply
Encompass360
The following is a breakdown of the top loan origination software and why they may work best for you:
Calyx
Founded in 1991 by Doug Chang, Calyx Software brought together the top minds in both the mortgage industry and the tech space to develop a top-tier, industry-specific software. That software streamlines every step in the mortgage loan origination process.
Depending on your needs, Calyx Point, Calyx PointCentral, and Calyx Path offer numerous features to make your life easier. Not only does Calyx Software optimize the loan origination process from start to finish, but it also offers key features like custom workflows, document management, loan tracking, internal audit features, centralized reporting, and granular access rights, among many others.
Read our Calyx Software review to see if it is the right choice for you.
BankPoint
BankPoint was founded in 1999 as VSI Solutions, Inc. In 2002, this LOS company started working with lenders and financial institutions to develop expertise in banking and banking systems. By 2007, VSI began a partnership with a newly acquired bank to develop a portfolio management solution and a loan review. Now, BankPoint boasts users at financial institutions across the US that range in size from $100 million to $40 billion in assets. The numbers speak for themselves.
As loan origination software, BankPoint has numerous features that can instantly make life easier for banks and non-bank lenders of all types. Not only does it deliver a seamless workflow and automation for the entire life of a loan, but it also offers key features like tracking customer interaction history and post-review recommendations, among many others.
Go look over our BankPoint review right now to see how this LOS software could work for your company.
Newgen Software Inc.
Over the past two decades, Newgen Loan Origination has grown into one of the mortgage industry's most recognized loan origination system, providing lenders around the globe with access to home loan origination and closing—and everything in between.
Newgen's key features for loan origination include audit trail, document management, customer database, compliance management, and digital signature. But there are more. Before committing to a specific loan origination system, it is important to do your research to see which one will benefit you and your company the most.
Take a look at Newgen software Loan Origination System Review to learn more.
Floify
Floify founder Dave Sims started his mortgage software company after he made a startling discovery: that mortgage document collection is a slow and arduous process. That is why Sims, a software designer, created a solution that streamlined the process for a lender to make requests, send updates, and provide borrowers a secure portal to submit their documents and remain up to date with the status of their home loan.
Floify is all about saving you time so that you can focus on your clients as well as the growth of your operation. It allows you to automate the process of collecting loan documents from borrowers and archive loan files for fast, easy access at any time, among many other key features. And the benefits are easy to see; you streamline communications and get more done.
Read over our Floify review to see whether or not you want to use this LOS.
Finflux
Founded in 2010, Finflux's vision was to create affordable and equitable financial access to people and businesses around the globe. Since then, this innovative loan origination software has grown to service more than four million borrowers with a total loan portfolio of more than $9 billion.
As mortgage loan origination software, Finflux offers numerous features that can instantly make life easier for all involved in the mortgage loan origination process. Your choice on whether it will work for your company will come down to how connected you want to be through every step in the process. Even better, you can track your teams progress in real time.
Our Finflux review can help you determine whether or not you want to purchase this.
TurnKey Lender
With more than 200 employees and a revenue of $11 million annually, TurnKey Lender has become one of the biggest names in the loan origination software space. TurnKey Lender's software has helped nearly 200 companies across 50 countries improve their loan origination process.
As loan origination software, TurnKey Lender has numerous features that can instantly make life easier for lenders of all types. Your choice on whether it will work for you will come down to put a loan in the right borrower's hands—with the right terms.
Click the link now for our Turnkey Lender review to see if this is the loan origination system that you need for your company.
LendingPad
LendingPad is an innovative loan origination system that created by residential mortgage professionals in 2015 to improve user experience, inspire better lending decisions, and further enhance originators' abilities. Since then, LendingPad has become a top-tier, end-to-end innovative LOS which offers unique features like same-file multi-user edit capabilities and real-time pushed updates, among many others.
With specific editions for mortgage lenders, brokers, banks, credit unions, and other financial institutions, LendingPad's goal is to improve real-time collaboration while saving money on the cost of operations. It also features an in-built customer relationship management (CRM) tool. For the purposes of this review, we will be focusing on it as a loan origination software tool only.
Our LendingPad review will help you learn more about this tool.
Mortgage Automator
Mortgage Automator is an end-to-end loan origination and servicing software for private and hard money lenders across North America. First and foremost, Mortgage Automator offers key features and services that allow you to save time during your loan servicing processes so that you can focus on growth.
Mortgage Automator offers a complete loan origination suite that can take care of your lending processes. Your borrowers can also use Mortgage Automator's borrower portal or a loan application form to request pre-approvals or new loans. To review and issue Team Sheets/LOIs more quickly loan officers are automatically assigned and notified.
Read over our Mortgage Automater review to learn more about this software.
i-Apply
Owned by Relational Financial Solutions, i-Apply is a complete loan origination solution that streamlines the credit facility loan origination process. i-Apply supports every step of the process, from the initial application for a credit facility to either the rejection or, in the event of approval, the disbursal of the home loan amount.
Since its founding, i-Apply has become one of the leading international software solutions providers in the world, with a footprint of 35 countries. Offering a wide variety of business class software solutions, Relational FS serves more than 300 corporate clients in core industries such as banking, retail, telcos, and the government sector. In addition to i-Apply, Relational FS delivers loan origination, loan management and debt management solutions through its various products (LMS and AroTRON).
Click the link to our i-Apply review to determine if it's the right LOS for your company.
Encompass360
Encompass360, which is offered by ICE Mortgage Technology, is a mortgage industry-specific end-to-end digital mortgage solution, allowing you to attract more customers and originate home loans, as well as buy and sell loans more quickly—all from a single system of record.
Encompass360 provides lenders all every size access to home loan origination and closing—and everything in between. Thanks to features such as built-in compliance paperless document management and next generation data security, encompass360 ensures that borrowers and lenders alike are prepared to navigate the process and protected.
Read our Encompass360 review to know more about the tool.
Loan origination software enables users to manage and automate all stages of the mortgage lending process, from data collection to fund disbursement. By digitizing the entire experience, mortgage lenders can process and approve—or deny—home loans more quickly.
If you are not quite sure that they are the right fit, we invite you to pay attention to our mortgage broker software reviews section as we will continually be adding new pieces of software for you to choose from.
Do you have experience using the top loan origination software? Do you think it is an effective tool to stay connected throughout the mortgage loan origination process? Share your review in our comments section below.