BankPoint delivers workflow and automation throughout the entire life of the loan. This BankPoint review will tell you everything you need to know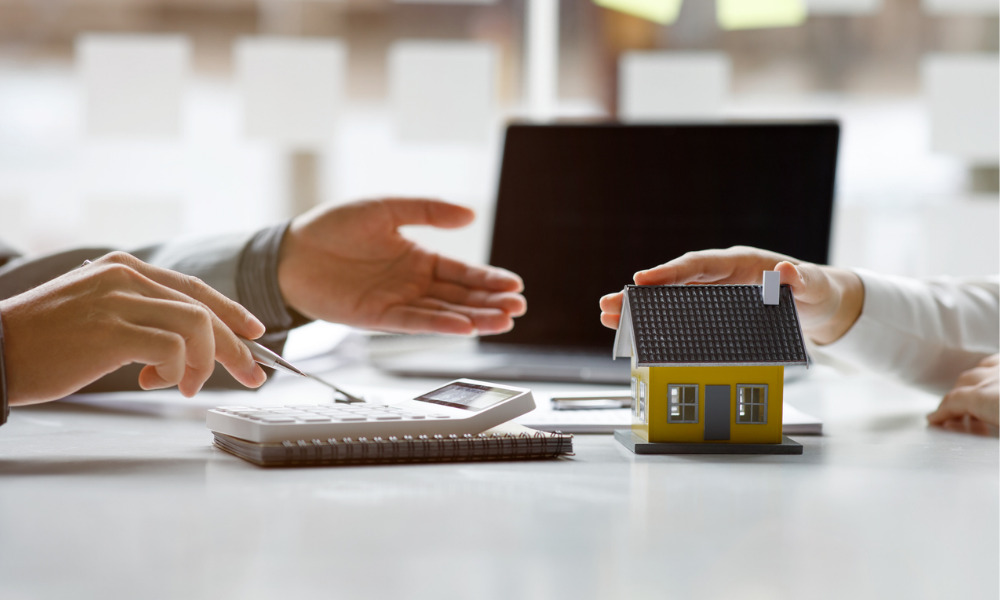 Excelling in the lending and banking space since 2002, BankPoint is an intuitive loan origination software that is designed to significantly improve the way commercial banks and non-bank lenders alike do business. BankPoint has created a system that effortlessly integrates back-end systems—like document imaging systems and core banking systems—to provide one point of entry for the entire team.
How? By delivering a seamless workflow and automation for the entire life of a loan, all the way from loan origination and document collection to portfolio management, loan review, approval workflow, and covenant tracking, among others.
This BankPoint review will tell you everything you need to know about this leading loan origination software.
BankPoint is loan origination software that is designed to help financial institutions manage deposits, credit approvals, loan portfolios, and much more—all on a centralized platform. As an administrator of BankPoint, you can use the customizable loan pipeline dashboard to track customer interaction history, assign tasks, add documents, and configure user permissions.
Through BankPoint's loan review functionality, bankers can track loan levels, automatically add post-review recommendations—like non-accrual and risk rating, among others—and auto-populate content based on prior reviews. The document management module allows users to utilize the drag-and-drop interface to maintain file versions, upload files, and create document packages in numerous file formats, such as Excel, PDFs, and images. Through the covenant dashboard, users can also create custom agreement types, generate exception reports, and maintain a covenant review history.
BankPoint integrates several third-party customer relationship management (CRM) solutions, such as Salesforce, among others, and is available on a monthly subscription. Support is extended through email, phone, and documentation.
BankPoint is a cloud-based solution that helps banks, non-bank lenders, and loan portfolio managers automate processes for credit approval, real estate owned (REO) management, due diligence, and covenant tracking. BankPoint's customizable pipeline dashboard allows users to see the latest updates and loan status, as well as manage documents, notes, and tasks—all in one location.
Some of BankPoint's key features include:
Portfolio management
Audit trail
Client database
Loan searching
Custom field mapping
Loan review
BankPoint is also ideal for hedge fund managers to configure templates and appropriate rights to view finances, narratives, tables, and additional documentation. It also helps to maintain a rule-based approval workflow. Clients can use the impairment review module to review loan-level impairment based on risk as defined by banks, as well as track the performance status of special assets.
Additionally, BankPoint can be used in an on-premise environment. The third-party Salesforce integration allows private equity groups to see and maintain customer and loan relationships through interactive, and modifiable, diagrams.
BankPoint is an intuitive banking platform that comes with numerous benefits, including enhancing your core system and staff efficiency. In other words, this is a single system that is easy to use and places everything at your fingertips, including customers, loans, deposits, loan pipelines, and important documents, among others.
Let's look at how BankPoint provides solutions in the following areas:
Here is a closer look at the benefits of BankPoint for both banks and non-bank lenders:
Banks
An end-to-end bank management system in one, BankPoint is an intuitive platform that enhances the core system of your bank and delivers efficiency for your internal staff. Not only does BankPoint aggregate data from other systems, but it increases workflow. Access to customers, deposits, loans, and documents are at your fingertips, resulting in a higher level of productivity, fewer errors, and more efficiency across all departments.
Here is a look at each of BankPoint's specific features that benefit banks and mortgage lenders:
Loan pipeline management
CRM integration
Secure document collection
Loan portfolio management
Loan review
Covenant tracking
Customer relationships
Treasury pipeline
Credit administration
Special assets management
Deposits management
REO management
Reporting
Examiner toolkit
Document management
Acquisition due diligence
Non-bank lenders
BankPoint also provides solutions for real estate capital, private equity, hedge funds, and related commercial finance companies. While BankPoint's specific features for non-bank lenders is like its features for banks, it benefits non-bank lenders in the following three ways:
Robust commercial lending platform. BankPoint helps non-bank lenders cut out spreadsheets and other manual process to better streamline operations and improve efficiencies
Intuitive cloud-based delivery. BankPoint offers tools to support the entire loan management process for non-bank lenders. This means everything from portfolio management to loan origination to document management, among others.
Integration of your critical systems. BankPoint can integrate critical systems, such as CRMs and back-end accounting systems, to give a complete view of your commercial loan portfolio, as well as related documents, in one platform.
Announcing a new API Integration partner! 🙌 Welcome BankPoint, provider of enterprise bank management solutions! https://t.co/tNgxA6xi6x #BankManagement #API #FinTech

— NXTsoft (@NXTsoft) September 1, 2020
Headquarters: McKinney, Texas
Year established: 1999 (as VSI Solutions)
Industry: Loan origination software
Number of employees: 14
Key people: Tom Heruska, CEO; Steven Scheffler, co-founder and chief technology officer
Competitors
If you are curious about how BankPoint compares to other options in the loan origination software market, here are some alternatives worth exploring:
Calyx Software
Newgen
Floify
LendingPad
i-Apply
Encompass360
Finflux
TurnKey Lender
BankPoint was founded in 1999 as VSI Solutions, Inc. In 2002, BankPoint started working with banks and financial institutions to develop expertise in banking and banking systems. By 2007, VSI began a partnership with a newly acquired bank to develop a portfolio management solution and a loan review. Now, BankPoint boasts users at financial institutions across the US that range in size from $100 million to $40 billion in assets. The numbers speak for themselves.
As loan origination software, BankPoint has numerous features that can instantly make life easier for banks and non-bank lenders of all types. Not only does it deliver a seamless workflow and automation for the entire life of a loan, but it also offers key features like tracking customer interaction history and post-review recommendations, among many others. If you still feel that you need more options, our mortgage software reviews section has plenty of options for you to look over.
Do you have experience using BankPoint? Do you think it is an effective loan origination software? Share your BankPoint review in our comments section below.