Encompass360 is one of the mortgage industry's true end-to-end digital mortgage solution. Here is everything you need to know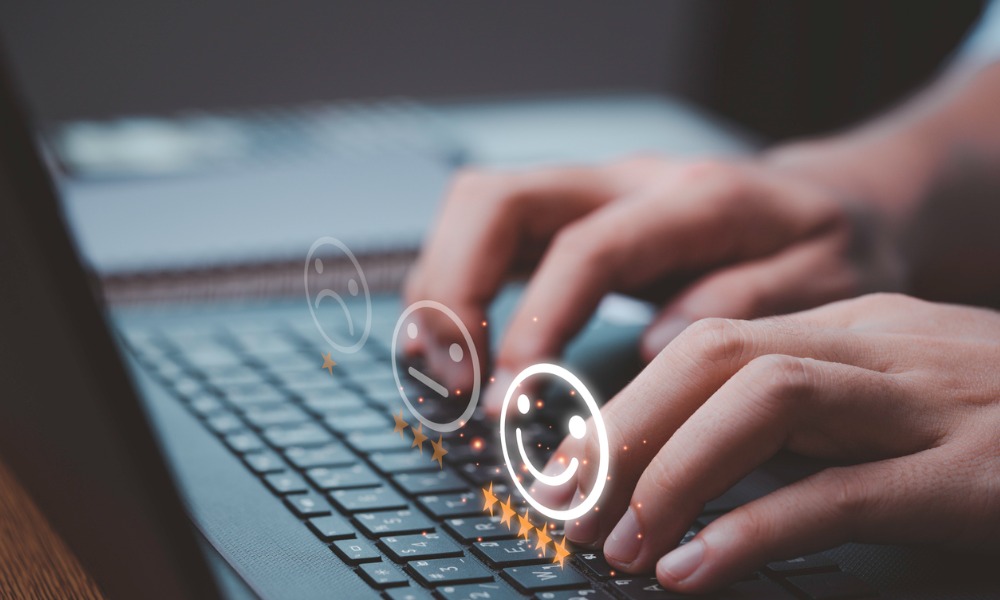 The process of mortgage lending and investing at scale can be complex and costly. Thanks to Encompass360, however, the entire process can be much less complicated.
Encompass360, which is offered by ICE Mortgage Technology, is a mortgage industry-specific end-to-end digital mortgage solution, allowing you to attract more customers and originate home loans, as well as buy and sell loans more quickly—all from a single system of record.
But there is more. In this Encompass360 review, we will look at what Encompass360 is, its key features, and its benefits. Here is everything you need to know.
Encompass360 is among the mortgage industry's most recognized loan origination systems (LOS). Encompass360 provides mortgages lenders of all sizes access to everything they need throughout the entire home loan process, from originations to closing.
With features such as built-in compliance paperless document management and next-generation data security, Encompass360 ensures that borrowers and lenders alike are prepared for the home loan process—and protected throughout.
Who uses Encompass360?
Encompass360 is a cloud-based mortgage platform that is designed for mortgage lenders and investors to manage loan origination, funding, correspondent lending, borrower acquisition, and trades, among others, while also ensuring strong consumer engagement.
Leading loan origination system Encompass360 delivers more responsive and improved borrower experience with Ai-driven, intelligent automation embedded throughout the system. Encompass360 allows all mortgage loan officers and underwriters to track home loan applications throughout the entire mortgage origination process, arrange home loan files systematically, and utilize process automate to finish loan underwriting tasks in mere seconds.
Encompass360's solution allows users to keep track of closed home loans and archive any home loan file. Another feature allows firms to send automated emails to stakeholders, audit existing home loans, and use a compliance management system to comply with laws. Other features offered by Encompass360 include the following:
Document management
Risk management
Refinancing
Loan appraisal
Integrated pricing engine
Third-party documentation
Encompass360's Developer Connect gives access to open application programing interface, or API, helping lenders with application integration and customization.
Encompass360 review: Best-of-breed solution
Over and above the features already mentioned, Encompass360 provides a unique combination of flexibility, ease of use, and powerful automation designed for mortgage companies to streamline their operations from end-to-end.
Here are some of the features that benefit Encompass360 users:
Loan origination and closing. Encompass360 allows you to automate time consuming manual processes such as data entry, for example, to originate home loans and close more effectively and lower costs. It also delivers a streamlined experienced from document draw to investor delivery through the Encompass eClose.
Secondary marketing. This LOS allows you to sell home loans more effectively and deliver them directly to investors easily within Encompass, maintaining a flow of capital and maximizing the ROI of each transaction.
Correspondent lending. Encompass360 also allows investors to collaborate more easily with sellers and automate home loan onboarding and quality assurance processes. This not only improves the seller experience, but also drives down costs.
Encompass360—the mortgage industry's only true end-to-end digital mortgage platform—is a part of ICE Mortgage Technology, a global data, technology, and market infrastructure company that is transforming the residential mortgage industry in the US.
Encompass360 enables omnichannel lenders and investors to more efficiently orchestrate their entire business through a single system of record. Here are some of the ways Encompass360 achieves this:
Engaging and acquiring customers to drive more business
Originating and closing home loans more efficiently to lower production costs
Selling home loans quickly to fund them faster and ensure liquidity for businesses
Buying home loans confidently and lowering acquisition costs
One of the major benefits of Encompass360 is that is allows you to close more home loans in less amount of time. With Encompass360, you get the full benefits of a true digital mortgage, offering solution that covers the whole home loan lifecycle. With best-of-breed technology that provides tools to manufacture and acquire significantly more home loans, with less effort, Encompass360 provides end-to-end solution.
The automated, omnichannel experience and faster closing time are crucial to limiting costs, enabling scalability and meeting borrower demand for convenience. More than 3,100 lenders and investors use Emcompass360, which empowers more home loans than any other lending automation platform, making it the Gold Standard in the mortgage industry.
Encompass360 review: By the numbers
According to a 2022 MarketWise Advisors study, Encompass360 allows mortgage companies to achieve financial gains in the following areas:
More profit. An average of $971/loan
More productivity. An average of 29% in annual loan production volume (without adding staff)
Lower cycle times. An average of 2.4 days shorter cycle times from application to closing
Better loan quality. An average 12.13% decrease in compliance and loan manufacturing errors, which equals a savings of $62.83/loan
ROI. Roughly $8 return for each dollar invested in the Encompass platform

Headquarters: Pleasanton, California
Number of employees: 1,816
Industry: Mortgages and LOS
Founded: 1997
Key people: Joe Tyrrell, president of ICE Mortgage Technology
Competitors
Encompass360 is one of the mortgage industry's most recognized loan origination system, providing lenders all every size access to home loan origination and closing—and everything in between. Thanks to features such as built-in compliance paperless document management and next generation data security, encompass360 ensures that borrowers and lenders alike are prepared to navigate the process and protected.
This cloud-based mortgage platform will help you manage loan origination, funding, borrower acquisition, correspondent lending, trades—and more—while also ensuring customer engagement.
If you are not quite sure that they are the right fit, we invite you to pay attention to our mortgage broker software reviews section as we will continually be adding new pieces of software for you to choose from.
Do you have experience using Encompass360? Do you think it is an effective tool to stay connected throughout the mortgage loan origination process? Share your Encompass360 review in our comments section below.