Calyx Software streamlines, integrates, and optimizes every step in the mortgage loan process. Here is everything you need to know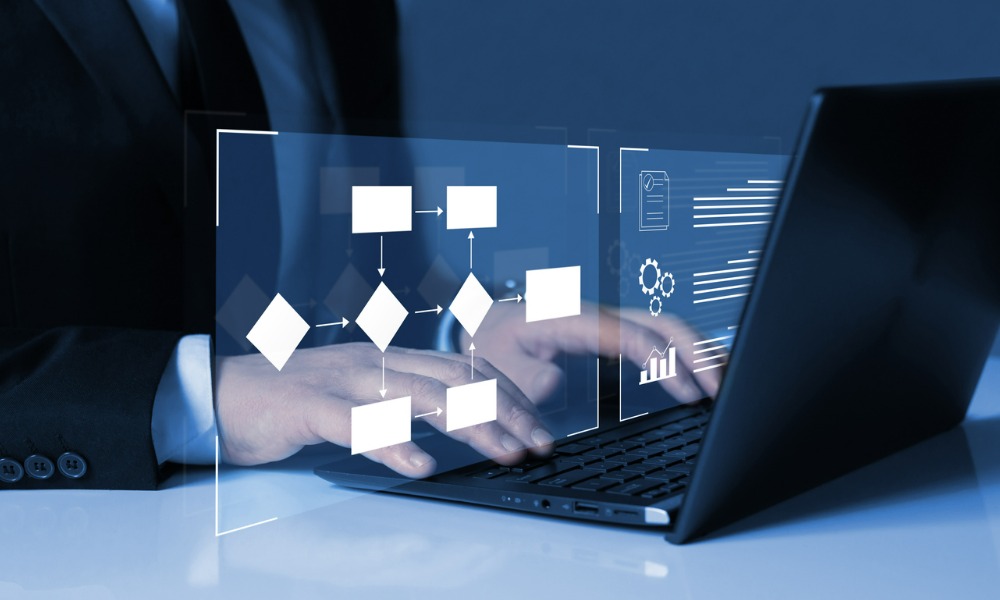 Calyx Software streamlines, integrates, and optimizes every step in the mortgage loan process. Since its founding in 1991, Calyx Software has risen to become one of the most recognized names in loan origination technology in the US. How? By pairing the most experienced minds in the mortgage industry with the most innovative in the tech space.
This mortgage loan origination system is designed to provide service to any mortgage lender of any level, providing three different solutions depending on the type of lending professional. Calyx Software's key features are loan tracking, centralized reporting, document management, and custom workflows, among many others.
This Calyx review will tell you everything you need to know about this leading loan origination software.
Calyx Software is a cloud-based, mortgage loan origination software that is designed to provide service to any lender level. Depending on the type of lending professional, Calyx is designed specifically to provide three different solutions, including:
Calyx Point for mortgage brokers
Calyx PointCentral for small- to medium-sized mortgage companies
Calyx Path for bigger financial institutions
Calyx Point streamlines the entire mortgage loan origination process, everything from managing mortgage underwriting to preparing documentation. Calyx Point also allows mortgage professional the ability to create templates that can then be used for standardizing loan programs, closing costs, and borrower files, among many others.
Additionally, Calyx Point offers several features, including, among others, automated decisioning, audit trail, customer tracking, analytics, and pipeline management. Calyx Point also lets you capture customers' electronic signatures, handle email marketing activities using a unified portal, and share documents with internal and external stakeholders.
Calyx Point's API also allows mortgage professionals the ability to integrate the system with multiple third-party platforms. This feature enables companies to push and pull data across different systems.
This video shows loan officers how to pre-approve a borrower using Calyx Point:
Calyx Software is mortgage loan origination software designed to help users with mortgage loan and marketing processes. To help you streamline your processes, Calyx offers multiple tools, including, among others:
Calyx Point
Portfolio Producer
Calyx Network
WebCaster tools
Calyx Point's features include template creation, monthly SaaS pricing, pipeline management, prospect database, and sales and loan checklists. Calyx's WebCaster tool lets you integrate with PointCentral and Point tracking Google analytics. INK is an electronic signature tool that lets you prepare borrower forms in PointCentral and Point.
Due to the numerous features that it has to offer, Calyx is used by industry leaders in the finance and mortgage spaces. Its platform also comes with mortgage loan origination, marketing, product documentation, and processing guides. Additionally, Calyx offers support by both email and phone.
Calyx is an established provider of mortgage software solutions that is used by mortgage lenders, banks, credit unions, and brokerages alike across the US. Its intuitive technology—which includes its online borrower interview, secure electronic signature software, and loan origination systems—streamlines, integrates, and optimizes each step in the mortgage loan process for customers of all sizes, complexities, workflows, and channels.
Let's look at the specific solutions that Calyx Software provides its users:
Calyx Point
Calyx PointCentral
Calyx Path
Here is a closer look at each:
1. Calyx Point
The industry's leading loan origination software for mortgage brokers, Calyx Point is designed to help users through the entire origination process, from the initial application to closing.
Over 200 vendor partners are integrated into Calyx Point, which provides credit reporting, appraisal, and asset verification services, product eligibility and pricing, compliance services, and closing documents, among others. By using Calyx Point, connections are automatically made for you with one click of a button. This means that you can quickly exchange data with literally hundreds of service providers.
2. Calyx PointCentral
Calyx PointCentral pairs the administrative control that users want with the security they need. With one, centralized database, PointCentral allows you to work on individual components of a single file while maintaining data integrity.
PointCentral also allows you to increase loan quality and prevent unauthorized changes across numerous locations. One key feature is automatic file synchronization, which ensures that files are locked on the server when downloaded and removed from the local workstation of each user when uploaded.
3. Calyx Path
Calyx Path is designed specifically to simplify the home loan process while still providing the flexibility and controls that users require to run their business the way they want. Calyx's intuitive, cloud-based loan origination software is engineered for mid-tier to large, enterprise-level mortgage bankers or financial institutions.
Calyx Path's integrated partners deliver a wide range of services, which include product pricing and eligibility, compliance services, and closing documents, among others. By using Path, you can connect automatically to quickly exchange data with the best-in-class service providers.

Headquarters: San Jose, California
Year established: 1976
Industry: Loan origination software
Number of employees: 200
Key people: Doug Chang, founder and CEO of Calyx Software
Competitors
If you are curious about how Calyx compares to other options in the loan origination software market, here are some alternatives worth exploring:
Newgen software loan origination system
Floify
Flinflux
Turnkey Lender
LendingPad
Encompass360
Founded in 1991 by Doug Chang, Calyx Software brought together the top minds in both the mortgage industry and the tech space to develop a top-tier, industry-specific software. That software streamlines every step in the mortgage loan origination process.
Depending on your needs, Calyx Point, Calyx PointCentral, and Calyx Path offer numerous features to make your life easier. Not only does Calyx Software optimize the loan origination process from start to finish, but it also offers key features like custom workflows, document management, loan tracking, internal audit features, centralized reporting, and granular access rights, among many others. If you still feel that you need more options, our mortgage software reviews section has plenty of options for you to look over.
Do you have experience using Calyx? Do you think it is an effective loan origination software? Share your Calyx review in our comments section below.