While passive real estate investing may sound like a piece of cake, there are ways to get more out of your money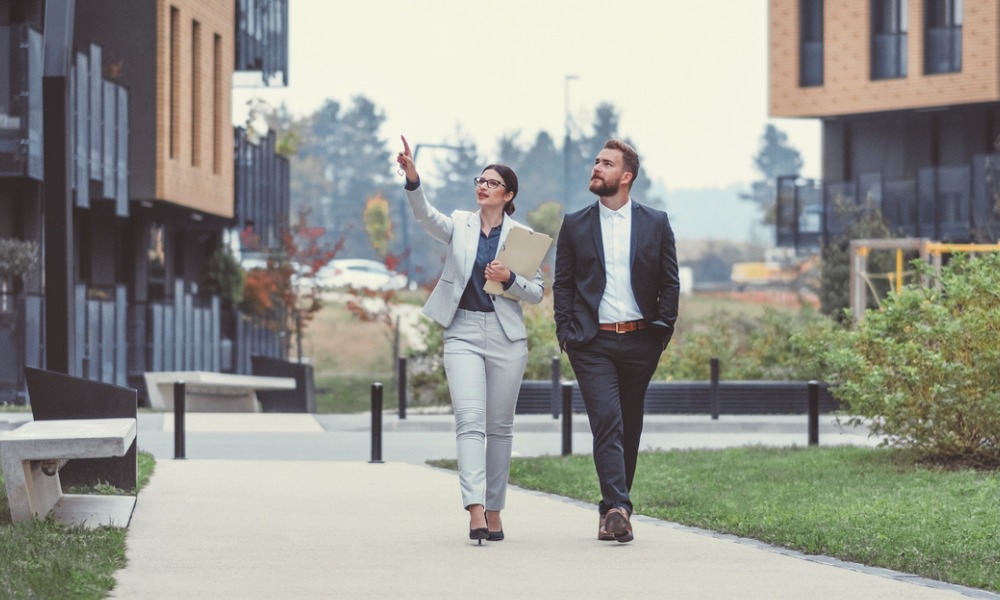 Passive real estate investing is when you put money into a real estate venture but are not actively involved in the day-to-day management of the investment.
Sounds like a piece of cake, right?
While passive investing is a great way for real estate investors to generate income with little involvement, there are ways to make the most of your money.
In this article, we will outline what passive real estate investing is, tips for getting started, and how to earn passive income with just $1,000. Here is everything you need to know.
Passive real estate investing is one of the strategies for real estate investing. It typically means generating income from real estate without having to actively manage the property yourself. Landlords, for instance, usually navigate passive investment by outsourcing property management duties to outside companies.
If, however, you want to look at completely passive investments, you do have options. Some completely passive investment options include REITs or crowdfunding.
The goal of passive real estate investing is simple. You want to enjoy the benefits of a sound real estate investment, such as generating a reliable cashflow, without sacrificing too much of your time.
Keep in mind that most real estate investments require work upfront. However, if you start properly, you should be able to turn your investment into a fully passive business.
What is the difference between passive and active investing?
Like most investments, the greater the risk, the greater the reward. Passive real estate investing is often less risky, and therefore not necessarily the most lucrative.
Active real estate investing, on the other hand, usually requires much more of your own capital, i.e., more risk. Active investing includes purchasing properties and holding them for rental income, for example. It could also mean purchasing a home to fix up and sell for profit or becoming a property wholesaler.
In each of these examples, you would need a higher risk tolerance. You would also need a lot of due diligence and know-how, not to mention a larger pool of money to draw from.
One of the easiest ways to start passive real estate investment is through real estate crowdfunding sites. These sites gather money together from different investors to buy income-generating residential and commercial real estate. As a shareholder, you earn cash distributions through rental income. You also earn money through property price appreciation.
Exploring real estate crowdfunding
Crowdfunding sites are a great way for beginners to start investing in real estate. Most do not even require you to be an accredited investor to participate. Crowdfunding sites also work with their own network of property managers to find and manage tenants. All you really have to worry about as an investor is when distributions get paid out.
Additional ways to get started passing real estate investing
While crowdfunding sites are an easy way to get started with passive real estate investing, it is not the only way.
Some of these additional methods require more capital and work upfront than others. But each of the following strategies can become mostly or completely passive investments.
Working with a property manager
If your passive real estate investing is renting, you can work with a property management company to run your business.
In this scenario, you would become a landlord and buy a single-family rental or a multi-family home (if you have the capital). You can then outsource tenant and property management to a property management company. They would then become responsible for the day-to-day work.
The obvious benefit here is that you can own equity in the property without having to manage it. The downside is that hiring a property manager increases your costs. These costs often include a one-time setup fee and ongoing management fees of about 10% of the rent each month.
Understanding real estate investment trusts (REITs)
Real estate investment trusts (REITs) are another great way to start passive real estate investing. Similar to crowdfunding, REITs are companies that own and operate income-generating real estate. Legally, REITs must pay a minimum of 90% of taxable income to shareholders. This is in the form of dividends.
You can also explore different types of REITs, which include sectors like retail or healthcare. To invest in different types of properties, you can also go with residential and commercial REITs.
The simplest way to start investing in REITs is through your online broker. They will help you find publicly- traded REITs. There is a wide range of REIT mutual funds and ETFs, or you can invest in individual REITs.
While some REITs are not publicly traded, you can connect with individual brokers or certain financial advisors to invest in non-traded REITs.
REITs have become a popular way to invest in real estate.
Passive real estate investing is a strategy in which you, the investor, are only responsible for providing capital that other professionals manage on your behalf. If you are a passive investor, you essentially decide which real estate investment to put your money into and your participation ends there.
You are not involved in purchasing, managing, or selling any assets. Instead, you pay other people to shoulder these responsibilities.
For most investors, one important advantage of passive investing is the chance to leverage the experience of professional operators and sponsors.
Learn the top 10 real estate investing strategies in this article.
Earning passive income in real estate with $1,000 is possible, even if it is a limited budget. Most rental properties require you to make a minimum down payment (plus closing costs) of about $40,000, sometimes more. However, if you can think outside the box, there are ways generate passive income with $1,000.
While it is unlikely you will double your money in a few years, it is a chance to build long-term wealth. Here are some tips for earning passive income in real estate with $1,000.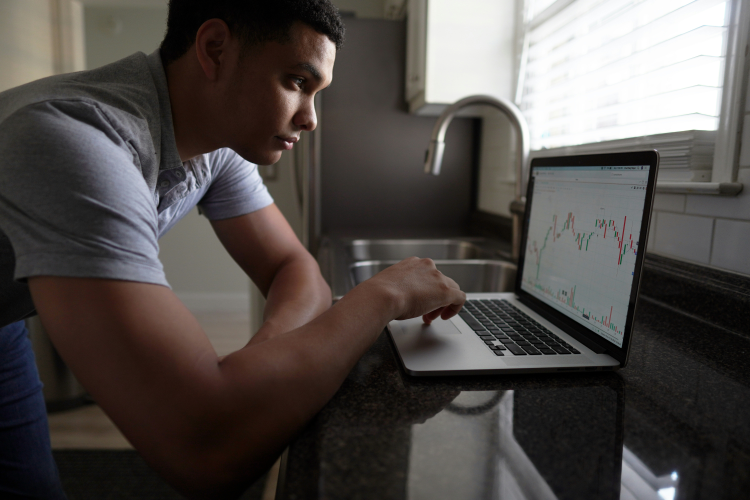 High-yield strategies
Seek out real estate opportunities that offer higher yields. These might include rental properties in neighborhoods with high rental demand. To ensure your investment generates positive cashflow, research potential income and expenses carefully.
To help you here, you can network with local real estate agents to better understand micro-markets. They can also help you find off-market opportunities or discounted properties.
Low fees
Prioritize low fees. In other words, be aware of any fees that come with your chosen investment strategy or platform.
Paying high fees can eat into your returns. This is especially true if you are working with a smaller investment amount, such as $1,000.
Diversify
Even if you are just working with $1,000, you should try and diversify your investments over time, as you earn more money. Diversifying means you spread the risk out and generate a more stable income stream. Remember: you can diversify across real estate types, investment opportunities, and asset classes.
Long-term perspective
Real estate investing is a long-term endeavor. Therefore, you must play the long game. This is especially true if you are starting with $1,000.
You are not likely to generate a substantial income instantly. It is wise in this case to be patient, and instead focus on building your investment portfolio more gradually.
Most real estate investors hope for annual returns of around 5% to 10%. However, those percentages can be even lower if the property appreciates with a buy-and-hold strategy. Instead, keep saving and build your diversified investment portfolio.
Monitor/reinvest
It is important to monitor your investments regularly. If you see your passive real estate investment(s) growing, you can reinvest those earnings to increase your potential income stream and your ownership. For instance, you can keep your initial $1,000 in a high-yield savings account.
In this case, you can keep saving until you have enough capital for a downpayment on a rental property, for instance. If that's not the approach you want to take, the extra capital can go toward any number of passive real estate investment opportunities.
Passive real estate investing essentially means that you find properties or areas you want to invest in and pay other professionals to manage the day-to-day tasks. While it may seem easy, there are challenges and risks involved. For this reason, it is best to understand the best strategies for getting the most out of your investment.
To find out more about passive real estate investing, get in touch with one of the mortgage professionals we highlight in our Best in Mortgage section. Here you will find the top-performing mortgage professionals across the USA.
Did you find this information on passive real estate investing useful? Does it make you more likely or less likely to invest in passive real estate? Let us know in the comment section below.