Commercial real estate is among the top property investment opportunities out there. But there are others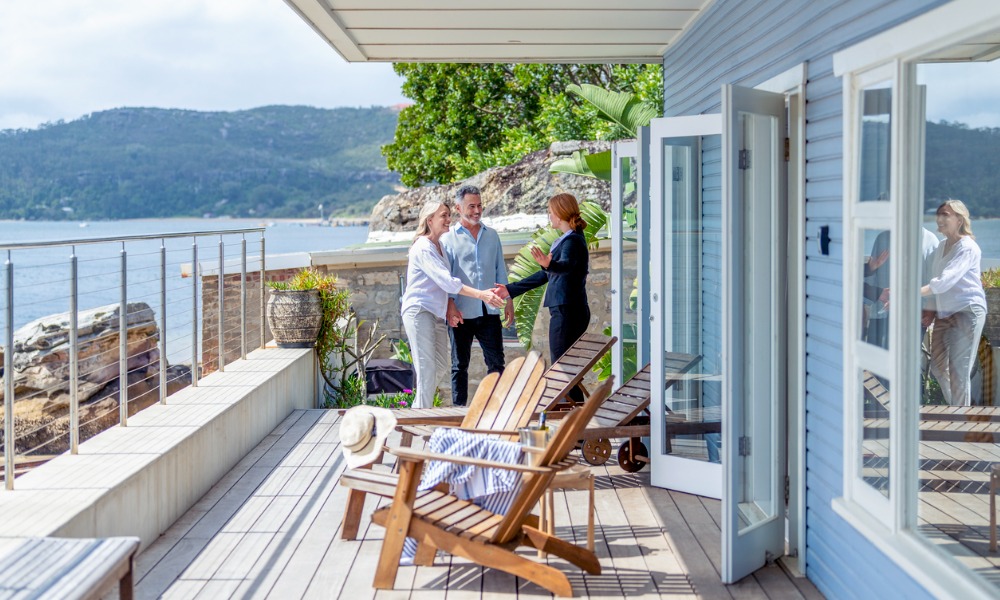 What are the best property investment opportunities in the US?
The best type of property investment depends on your financial situation. This includes your financial goals, the market area, and your preferred investment strategy. While most investors would prefer a more direct answer (who wouldn't?), the truth is the best property investment is subjective.
However, there are absolutely key factors to consider.
In this article, we will look at the best property types for investment. We will also explore whether it is a good idea in the first place.
Mortgage professionals can treat this article as a quick refresher on property investment or an education piece for contacts and clients.
Here is everything you need to know about property investment opportunities.
The type of property that is typically best for investment is commercial property, although it can be volatile. Commercial properties include multi-family projects, industrial, office, hospitality, and retail. Commercial real estate can also be beneficial for investors who want to focus on improving their local communities.
One reason that commercial properties are best for investment is the potential for more cash flow. Investors in commercial real estate often have a higher income potential, longer leases, and lower vacancy rates compared to other forms of investment property.
Another perk is that commercial real estate investors often face less competition, since buying these properties is a more complex—and costly—process compared to residential properties.
Types of investment opportunities
While commercial real estate is typically seen as the best property for investment, there are certainly plenty of others. In this section, let's look at four other popular types of real estate investment opportunities.
Residential real estate
New construction/raw land investing
Real estate investment trusts (REITs)
Crowdfunding platforms
Here is a closer look at other popular types of real estate investment opportunities.
1. Residential real estate
In residential real estate, there are many opportunities to invest in rental property types. The most common, however, is single-family homes. Other residential real estate includes multi-family homes, duplexes, and vacation properties.
Residential real estate is a great property investment opportunity because it is relatively easy to turn a consistent profit. Plus, there are numerous residential real estate investment strategies you can use. Another selling point for residential real estate is the different levels of competition across different markets.
When it comes to residential real estate, choosing the right market and exit strategy is key. These exit strategies can include buy-and-hold properties, rehabbing, and wholesaling. Any of these can be used to generate rental income. By conducting a thorough market analysis, you can carefully consider which strategy will work best for you.
2. New construction/raw land investing
New construction and raw land investing are two types of property investment that can diversify your portfolio. Raw land means any vacant land available to buy. It is the most appealing in markets that have high-projected growth. New construction is like raw land, except properties have already been built on the land.
While less common than residential real estate, new construction and raw land investing can earn attractive profits for investors. They both provide unique opportunities for investors, whether you are interested in profiting from a long-term buy-and-hold or developing a property from start to finish.
To maximize profits with these types of investments, you should conduct extensive market research. That way, you can choose a desirable area and avoid problematic market factors.
3. Real estate investment trusts (REITs)
Real estate investment trusts (REITs) are companies that own different types of commercial real estate. These types include offices, shops, malls, restaurants, and hotels.
You can invest in shares of REITs on the stock exchange. When investing in REITs, you invest in the properties owned by these companies, minus the risk of owning the property itself.
One requirement for a REIT is to return 90% of the taxable income to shareholders each year. That offers investors dividends while simultaneously diversifying their portfolios.
Compared with other types of real estate investing, publicly traded REITs also offer more flexible liquidity. When you need emergency funds, you can sell your shares of the company on the stock exchange.
4. Crowdfunding platforms
Crowdfunding platforms offer you access to assets that offer high returns and are usually reserved for the wealthy. Keep in mind, however, that this type of property investment also introduces a high level of risk.
Crowdfunding platforms are usually limited to accredited investors or investors with a high net worth. However, some sites also offer access to non-accredited investors.
Non-traded REITs, or REITs that are not traded on the stock exchange, are among the different types of property investment opportunities from crowdfunding platforms. In this case, your money might be invested for years without any possibility of gaining access to it when you need it.
The most profitable property investment is a high-tenant property. Typically, these types of properties will provide the best return on investment. These property types include apartment complexes, office spaces, self-storage, and RVs.
The more tenants you have, and the higher demand for your property, the more significant your income becomes. Another perk is you will have to concern yourself less with finding tenants on little notice.
Most profitable real estate investment opportunities
While high-tenant properties are usually the most profitable real estate investment opportunities, there are others. These include the following: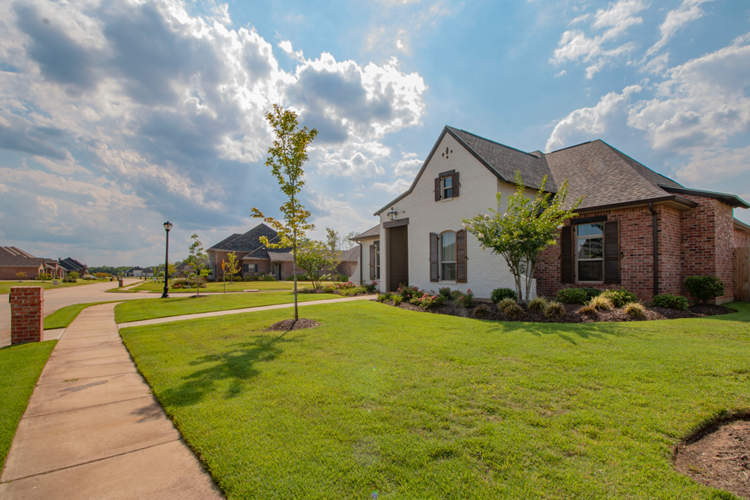 Properties in areas with growth
Since they usually attract tenants who will renew their leases, high-traffic areas are especially best in retail.
Areas with growth are also more likely to appeal to new tenants if current tenants leave. Newly developed suburbs—which are often popular among investors—are prime examples of areas with potential growth.
Triple net lease properties
A triple net lease property is typically a single-tenant space. However, those tenants are often more likely to sign a long-term lease.
These properties are also great for inexperienced investors. The reason is they place the responsibility of paying building insurance, maintenance, and real estate taxes in the tenant's hands. This provides you with a stable income on your investment, instead of having to estimate your payment based on projected costs.
As we have seen, there are many real estate investment opportunities out there—some more profitable than others. Keep in mind, however, that it comes with a cost. And in most circumstances, it takes a lot of time to get the ball rolling.
In other words, while it is clearly possible, and can be profitable, it may not be for everyone. It depends on your current situation and your long-term goals. With that in mind, let's look at who should not invest in real estate.
You are unable to commit long-term
If nothing else, property investment is a long-term commitment. Unlike stocks, which you can usually sell with a click of a button, real estate is different. You likely won't be able to sell a home so easily. There are also larger tax implications, such as capital gains taxes for investors.
There is also a longer process for a home buyer who likely requires financing, inspections, and, yes, time. It can take a few years for the property's value to increase enough to pay for the fees. This is all without considering how much time it will take to find a home buyer in the first place.
You are impatient
This simply means you are unwilling to put in the time to learn the ins and outs of property investment. Due to the long-term commitment that comes with investing in real estate, it takes time to learn the ropes. You will likely need to find a mentor to help you, or you might need to take a course. To get help in this area, you can look to someone who already owns properties, for instance.
Knowing all the laws, regulations, and requirements to becoming a landlord will also add significant value. Before becoming a landlord, you should learn the local laws that affect how you interact with renters and how much you are allowed to raise the rent.
You only want to earn passive income
One of the biggest misconceptions about property investment is that it's all about generating passive income. The fact is real estate investing is anything but passive. Not only does it require a certain skillset, but it also demands a lot of management. Purchasing property, screening new tenants, and working with current tenants all take time and energy.
Remember: real estate is not like dividends, which you can get through stock market investing.
The key takeaway here is that property investment is a long-term commitment that requires attention on your part. The upside, however, is that if you are in it for the long haul, and have the right skillset, there is no shortage of real estate investment opportunities available to you. Remember: it is certainly possible, and it can be profitable.
Before committing yourself to any property investment opportunities, it is important that you know that there are options available to you. You can invest in commercial real estate or residential real estate. And don't count out REITs or crowdfunding platforms.
To find out more about real estate investment opportunities, get in touch with one of the mortgage professionals we highlight in our Best in Mortgage section. Here you will find the top-performing mortgage professionals across the USA.
Did you find this information on property investment opportunities useful? Does it make you more likely or less likely to invest in real estate? Let us know in the comment section below.