Because of the low credit score and down payment required, FHA-approved condos are a good idea for first-time buyers. But it's not without its risks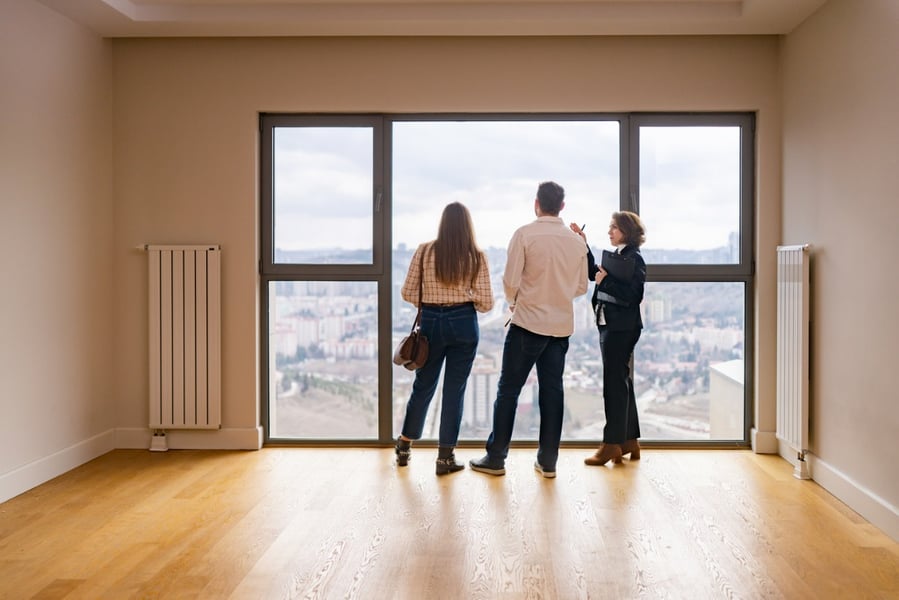 FHA-approved condos may seem like a no-brainer. They allow you to build equity without having to maintain a home or property. FHA-approved condos are also especially appealing to first-time home buyers, since the credit score and downpayment requirements are often considerably lower than most conventional mortgages.
But these home loans do not come without their challenges or risks.
What exactly is an FHA-approved condo? What are the requirements? And what are the pros and cons? In this article, we will answer these questions and more. Here is everything you need to know about FHA-approved condos.
An FHA loan is a mortgage that is insured by the Federal Housing Administration and is issued by an FHA-approved lender. FHA-approved condos or single units have been approved for FHA loans, have been appraised, and have condo ID numbers. While before 2019, whole condo communities needed to go through the FHA-loan approval process, now individual condos can be approved.
Generally, FHA loans are designed for first-time home buyers who have not owned a property in the previous three years. An FHA-approved condo is simply a condominium that is eligible to be bought with an FHA loan. This is why FHA loans make sense for condos: FHA loans are usually very affordable options and condos attract a lot of first-time home buyers.
It is important to understand, however, that not all condominiums offer home buyer the option to finance with an FHA loan. Some condo associations are less interested in owners who need a lower down payment to qualify, perhaps out of fear that those owners are more likely to default on their mortgage.
What are FHA loans?
An FHA loan offers a minimum 3.5% down payment for borrowers with a credit score of 580 or more. An FHA loan is especially popular among first-time homebuyers who have little savings or have poor credit.
The FHA insures mortgages that are issued by banks, non-banks, credit unions, and other lenders. The main reason for this insurance is to protect lenders if there is a default on the loan. Because of this setup, FHA lenders can offer more favorable terms to borrowers who would otherwise have more difficulty qualifying for a home loan.
One of the main reasons for an FHA loan is to help anyone who might not qualify for a conventional mortgage buy a home. There are also many benefits that come with an FHA loan, from competitive FHA rates to low down payment requirements.
Where to find FHA-approved condos
It is important to check whether your dream condo is FHA-approved before you purchase it. The easiest way to find where FHA-approved condos are located is by visiting the US Department of Housing and Urban Development's website. When conducting your research, it is also important to account for condo requirements and fees.
The steps to securing an FHA-approved condo are similar to applying for any kind of home loan, which include:
Credit score. Ensure your credit score is as high as possible prior to getting preapproval.
Down payment. Even if you are only able to put down the 3.5% minimum, it is important to save for a down payment.
Affordability. As with any significant purchase that has long-term effects, it is also important to only buy what you can afford.
If you want to secure an FHA-approved condo, it is a good idea to work with a real estate agent who is knowledgeable about your area and is also well-versed in FHA-approval guidelines.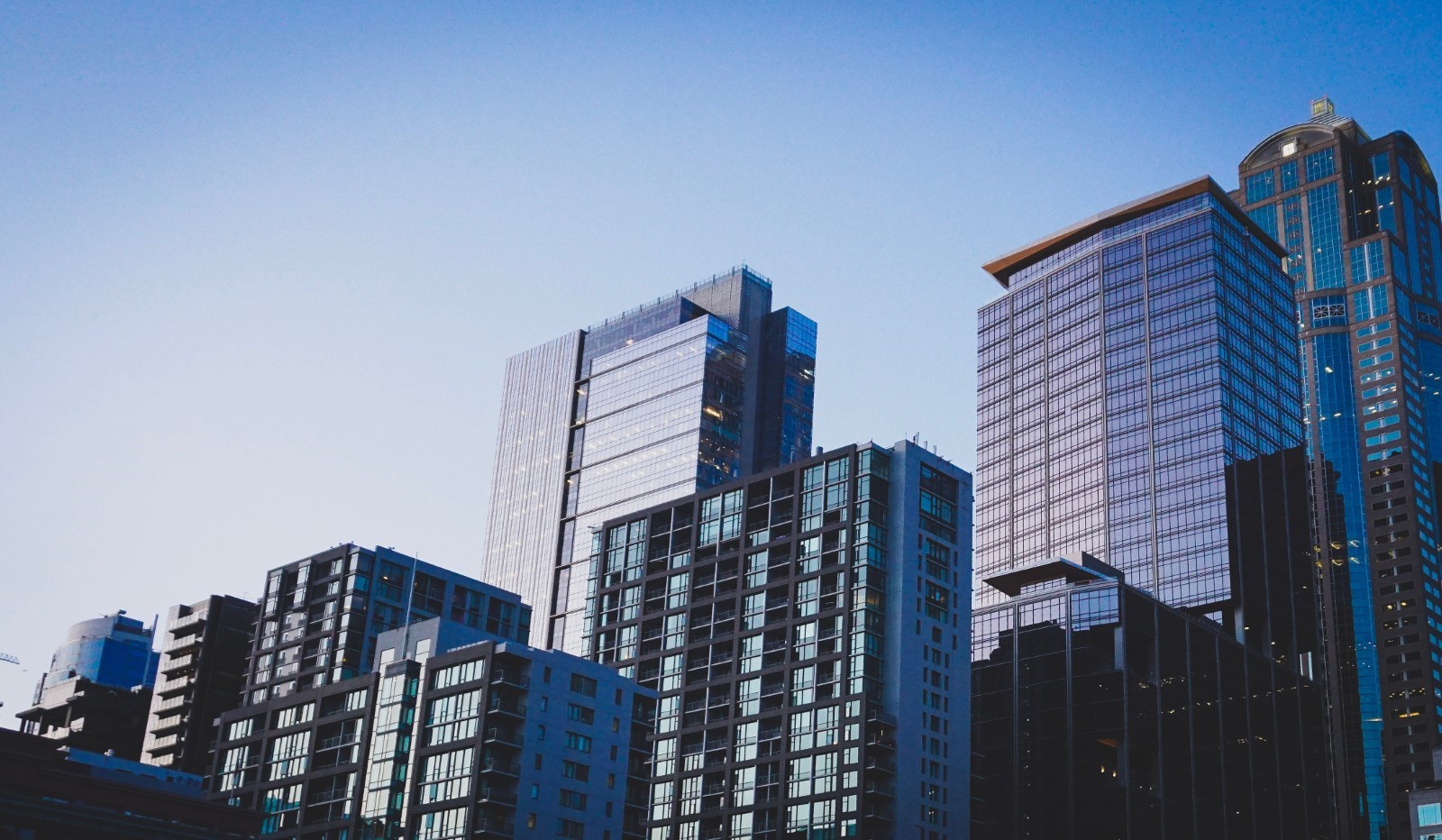 Because they are a happy medium between owning and renting, condominiums are ideal for first-time home buyers. After all, your monthly payments build equity in the home you own and most of the maintenance is covered by your condo association.
If you add the advantageous minimum FHA mortgage requirements to the formula, condos become even more coveted among first-time buyers. Here is a list of minimum FHA mortgage requirements:
Down payment. If your credit score is 580 or more, you will have to make a down payment of 3.5%. If your credit score is between 500 and 579, your down payment must be 10%.
Credit score. You must have a minimum credit score of 580.
DTI. DTI stands for debt-to-income ratio, which must be 43% or lower.
Primary residence. For at least one year, you must be willing to live in the condo as your primary residence.
Beyond the FHA home loan requirements, there are also more condo-specific requirements you will need to make sure you meet to qualify for an FHA-approved condo, including:
Construction. The property or project must be finished, meaning if it is still in the process of built, it may not qualify.
Owner-occupied. Most of the condos must be owner-occupied, meaning that no more than 50% of the condominium's units can be owned by investors or used as rentals.
Insurance. The condo must be insured. Additionally, the condo association must keep at least 10% minimum of the Homeowners Association (HOA) budget in a cash reserve.
Commercial use. No more than 35% of the property can be used for commercial use.
Additional restrictions may include forbidding FHA loans for units in condos that have many hotel-like amenities and rent units to vacationers, otherwise known as condotels, or for condos in less desirable areas like near an airport or a landfill.
How long does it take to get approved for an FHA spot?
Typically, the single unit or condo approval process will take roughly three business days to be approved, according to the Federal Housing Administration. The process may, however, take longer, if the Housing Ownership Association fails to provide the required information on time.
According to data collected under the Home Mortgage Disclosure Act, 9.3% of applicants were denied a home-purchase loan in 2020. And some home loan programs represented a higher denial rate than others. For instance, FHA loans had the highest denial rate, at 14.1%.
This graph outlines the loan programs and their denial rates from the 2020 study:

As with any significant purchase and long-term commitment in mortgages, it is important to weigh the pros and cons. FHA-approved condos are no different. While on the surface the lower credit score and down payment requirements are obviously appealing, there are challenges and risks.
First, let's look at the pros of FHA-approved condos:
Flexibility
Affordability
Higher applicant pool
To help you make your decision, let's look more closely at the pros of FHA-approved condos:
Flexibility
Like FHA loans for single-family homes, FHA-approved condo loans come with lower down payment options and less strict credit score requirements than conventional loans. While most conventional loans usually require a credit score of 620 minimum, you only need a credit score of 580 for an FHA loan, and in some cases, a credit score of 500—if you make a high enough down payment. The other thing to note here is that the government owns the FHA-approved condo loan rather than a private lender.
Affordability
According to estimates by the US Department of Housing and Urban Development (HUD), roughly 85% of FHA condo buyers have never owned a home before. There will be more opportunities for families to own home—and build equity—instead of renting, if there are more FHA-approved condos.
Higher applicant pool
More FHA financing allows condo complexes to limit open units and increase the number of potential home buyers that can be approved for home loans.
Now, here is a look at the cons of FHA-approved condos:
Mortgage insurance
Recertification
Limitations
Here is a closer look at each:
Mortgage insurance
FHA loans require mortgage insurance because home buyers are putting down less than 20% for a down payment. Mortgage insurance will increase the cost of your monthly payments—so it is important to account for that in your budget.
Recertification
FHA recertification paperwork can be significant for condos. This is true even though the recertification process has dropped from every two years to every three.
Limitations
By limitations in this context, we mean a limit in the number of units. FHA financing in a building is not endless, which means only a certain number of units can be FHA-financed in a non-FHA-approved condominium complex.
There are many benefits, especially for first-time home buyers, to getting an FHA-approved condo in the US. If you are eligible, an FHA loan may be your cheapest option. But before committing to one an FHA home loan, it is important to understand what exactly you need to qualify. Does it make sense for your financial goals? By considering both the short- and long-term, you will be able to enjoy your dream home—minus the stress.
As we have seen, there are many factors that can affect your ability to get an FHA-approved condo. It can be a very tricky road to navigate, and we advise you to speak to the best mortgage professional in your area for assistance. They can help you see the bigger picture.
Do you have experience with FHA-approved condos in the US? Let us know in the comment section below.