There are many home loans for first-time home buyers, whether they be specialty programs or government-backed mortgages. Here is everything you need to know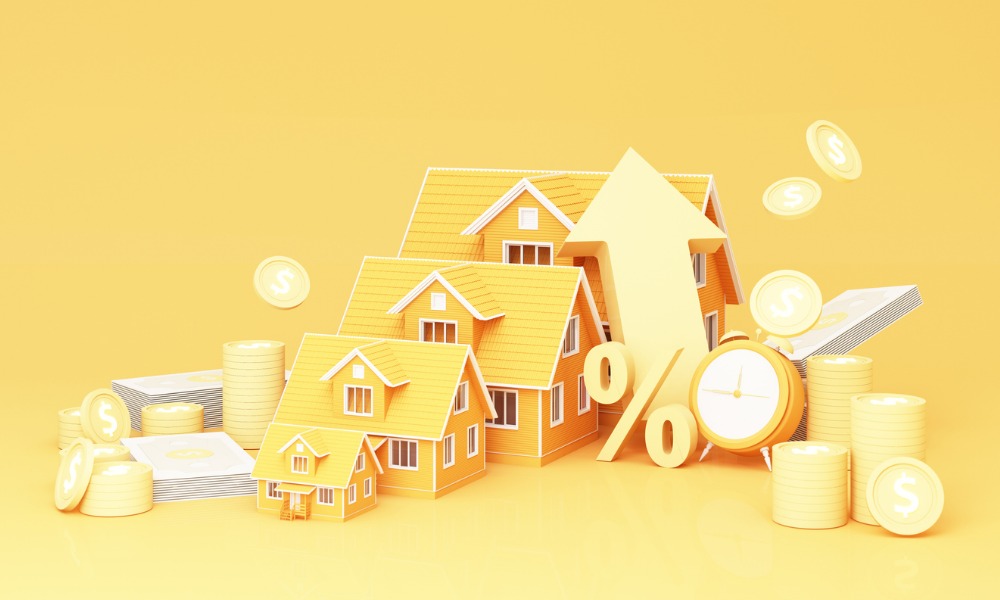 Becoming a homeowner is a dream for many Americans. Due to market fluctuations and increases in the cost of living, that dream may feel out of reach. This can be especially true when considering the significant costs of down payments alone, not to mention costs throughout the life of the loan such as your mortgage rate.
But there is hope.
There are home loans for first-time buyers designed specifically to help you climb onto the property ladder.
First, it is important to know what a first-time buyer is and whether you qualify. If you do, there are numerous programs out there that can help lower your minimum down payment and get you to the credit score you need to qualify for a decent loan.
Here is an in-depth analysis of the home loan options available for first-time buyers.
Before determining which loan is best for first-time home buyers, it is important to define what a first-time home buyer is. The basic definition of a first-time buyer is someone buying a home who has previously not owned a home and has no property to sell. Essentially, if you are a first-time buyer, you do not own a home, you are not an investor, and you are not currently mortgaging or re-mortgaging a house.
The reason that it is important to define a first-time home buyer, and whether you qualify as one, is that you may be eligible for home loans with more favourable terms.
Here is a quick look at first-time home buyer requirements in the US:
You have not owned a principal residence for three years
You are a single person who has only owned a property with a spouse
You have only owned a home not permanently affixed to a foundation
You have only owned a home that was not in compliance with building codes
These are additional requirements for first-time home buyers
Proof of income for minimum two years sufficient to pay the mortgage
A down payment of 3.5% minimum
A credit score of at least 620
However, there are programs for first-time homebuyers that may allow you to purchase a property with a low income, 0% down, and a credit score of as little as 500.
Home loans for first-time buyers: Specialty programs
Beyond the traditional sources of funding available—such as conventional loans and government-backed programs like FHA, VA, and USDA loans—there are also specialty programs available for first-time home buyers.
Specialty programs for first-time buyers in the US include:
Let's take a closer look at each to see which one may be useful to you.
HomePath Ready Buyer
The HomePath Ready Buyer program, offered through the Federal National Mortgage Association, provides first-time home buyers up to 3% assistance toward closing costs on the purchase of a foreclosed home owned by Fannie Mae. Prior to making an offer, interested home buyers must finish a home-buying education course to be eligible for this program.
Individual retirement accounts (IRAs)
First-time home buyers are eligible to take as much as $10,000 out of a traditional individual retirement account (IRA) without having to pay the 10% penalty for the early withdrawal. Because the $10,000 limit is for each person, a couple can withdraw $20,000 total to put down. If you want to withdraw up to $10,000 from a Roth IRA to buy a home, you can do it without a penalty if you have had the account for minimum five years.
Note: this program exempts you from the penalty for an early withdraw, but if you make the withdraw from a conventional IRA, you will still have to pay income tax on the withdrawn funds.
Down payment assistance programs
Many US states offer down payment assistance programs for first-time home buyers. While eligibility differs between states, these down payment assistance programs are often designed for lower-income buyers and public servants.
FHA loans⁠ Unlike conventional loans, Federal Housing Administration (FHA) loans are loans backed by the federal government. FHA loans are geared toward first-time home buyers who don't qualify for conventional conforming loans. ⁠ ⁠ If your credit score isn't up to snuff, your pic.twitter.com/2oW6Yxv13X

— Lord Enzo XXVI (@LordEnzoXXVI) March 9, 2023
The Federal Housing Administration, or FHA, is a US government agency that falls under the jurisdiction of the Department of Housing and Urban Development. An FHA home loan is insured by the FHA, meaning that your mortgage's owners are protected against loss if you default on the home loan.
FHA loans offer options to make lower down payments than traditional home loans, as well as lower minimum credit score limits. (Keep in mind, however, that you will also have to pay mortgage insurance.) While you do not necessarily have to be a first-time home buyer to qualify, FHA loans are especially appealing for first-time buyers due to these low down payment options and more lenient credit requirements.
FHA home loan: Down payment
An FHA home loan required a minimum 3.5% down payment for credit scores of 580 or more. If you make a 10% down payment, for instance, your credit score can be anywhere between 500 and 579. A mortgage calculator can provide you with an estimate of your monthly payments, as well as the impact of your down payment amount.
FHA home loan: Credit score
According to your FHA, your monthly mortgage payments should not be more than 31% of your monthly gross income. If your home loan is being manually underwritten, your debt-to-income ratio (your total monthly debt payments divided by your monthly gross income before taxes), or DTI, should not be more than 43% of your monthly gross income.
When you buy a home, your credit score is highly important. It shows lenders your credit history and how you have handled debt in the past. Beyond that, if you have a strong credit score, it will be easier for you to purchase a property. The reason for that is the stronger your credit score, the lower your mortgage interest rate will be, which can essentially save you thousands over the life of your loan.
If you are borrowing with another person, the qualifying score is usually the lowest median score. For example, if you have a median credit score of 580 and your co-borrower has a credit score of 720, your qualifying score would be 650. For most conventional loans, the minimum qualifying score is 620, which could mean the difference between qualifying for a mortgage or not.
Home loans for first-time buyers: Good credit scores
Typically, credit scores can range from 300 to 850. Here is a chart of home loans in the US and what your credit score should be to qualify for each one:

The minimum credit score for most conventional home loans is around 620. As we have seen, however, certain government-backed home loans—such as FHA and VA loans—have lower minimum credit score requirements, around 580 for both.
How to boost your credit score
If you are a first-time home buyer and have a weak credit score, it is a good idea to improve your credit score even before shopping for a home. To check your credit score to see where you stand, you can review your credit report for free from any major credit bureau. Another way to learn your credit score beforehand is to get mortgage pre-approval.
Here are some great habits that will boost your credit score:
Pay your bills on time. This is a critical habit since your payment history comprises 35% of your credit score.
Lower your credit utilization. How? By increasing your debt payments or asking your lender to increase your credit limit.
Avoid new credit lines. If too many hard credit inquiries are performed for new lines of credit, your score can be negatively impacted for up to six months. Best to avoid.
Old accounts should remain open. You should keep old credit lines open to give you a chance to repay past payments or delinquencies. Better to do this than close those old accounts.
Patience, patience, patience. Patience is a virtue, especially when attempting to boost your credit score. The reason is it may take up to six months to significantly change your score.
As we have seen, there is help there for first-time buyers. Knowing where you stand financially—and how to improve your finances—is a great first step. Remember: there are home loans for first-time buyers in the US. You just need to know where to look.
Have experience with home loans for first-time buyers? Let us know about your experiences in the comment section below.