One raised its tracker mortgage rates, another made rate reductions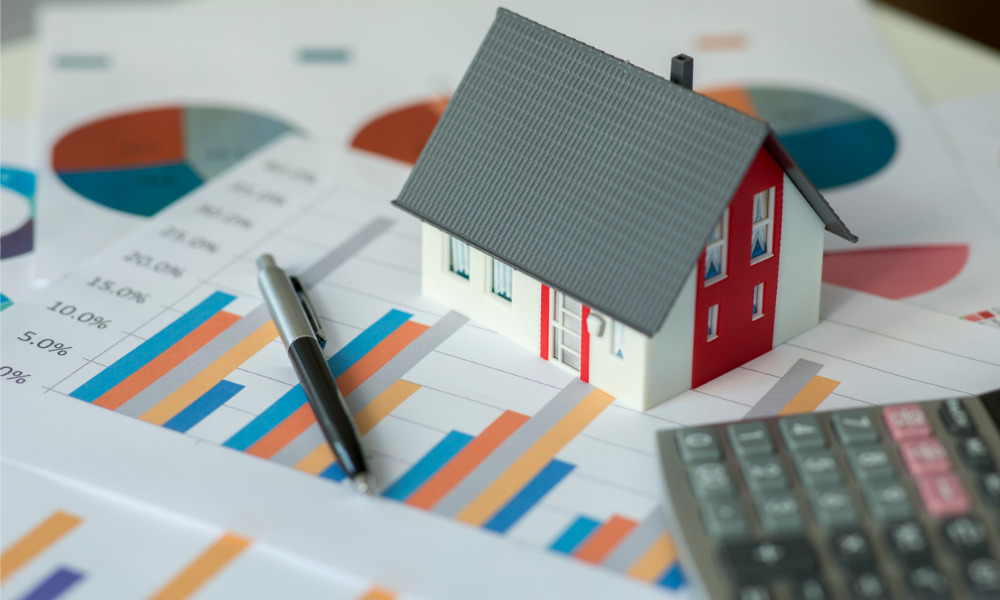 Several lenders have quickly updated their mortgage rates following the decision by the Monetary Policy Committee to raise the Bank of England base rate from 4% to 4.25%.
In an email sent to brokers, Virgin Money announced that it was increasing its tracker mortgage rates.
"Our updated tracker rates will be available from March 24, 2023 and reflect the change to the Bank of England base rate. Our tracker differential will stay the same," it stated.
Existing customers, whose mortgage rates are directly linked to the Bank of England base rate will have their monthly payment change on May 1, 2023, as per their mortgage terms and conditions.
The full details of all mortgage products offered by Virgin Money, reflecting the latest product changes, can be found in its mortgage update.
Meanwhile, specialist short-term lender, Hope Capital, has announced that it will be holding rates on all deals over £500,000 until at least the end of April. Hope Capital introduced its fixed rate scheme in September 2022.
"With many lenders continuing the trend of withdrawing fixed rate deals from market with little or no notice and introducing higher rates instead, we have decided to counter this by continuing to roll out our fixed rate scheme, the Hope Guarantee," said Jonathan Sealey, chief executive at Hope Capital.
"Following the latest rate rise, I predict that even more lenders will focus on variable rates and pull their products from the market. Therefore, we hope our decision will provide reassurance and support borrowers who are looking for a solution to overcome this."
Nationwide Building Society said it was reducing rates across its fixed and tracker mortgage range by up to 0.45 percentage points, effective from March 24.
Remortgage products have been reduced by up to 0.45% across two-, three-, and five-year fixes, and two-year trackers up to 90% loan-to-value (LTV).
Nationwide has also reduced rates on selected switcher products by up to 0.25% with rates starting from 3.94%.
First-time buyers can benefit from rate reductions of up to 0.35% across selected two-, three-, and five-year fixes, and two-year trackers up to 95% LTV.
New customers moving home will also see rates across selected two-, three-, and five-year fixes, and two-year trackers up to 90% LTV reduced by up to 0.35%.
For the society's existing members moving home, Nationwide is also reducing rates by up to 0.35% on two, three and five-year fixed and two-year tracker rate products up to 90% LTV. Shared equity rates up to 80% LTV are also being reduced by up to 0.30%.
"We regularly review our mortgage rates, and these latest cuts are being made across both our fixed and tracker products, meaning all types of borrowers could benefit, whether they are buying their first home, moving to their next or looking to remortgage," said Henry Jordan, director of Home at Nationwide Building Society.
Rohit Kohli, operations director at The Mortgage Stop, said that the rate cut was "an interesting move" by Nationwide.
"It's a great positive message given the rate increase from the Bank of England on Thursday, but I worry that this could lead to rapid rate changes as the effects of the 0.25% increase feed through into the markets over the next 24 to 48 hours," Kohli stated. "Overall, this is a positive sign and other lenders tend to follow Nationwide, so fingers crossed for more cuts to rates."
Riz Malik, director at R3 Mortgages, added that given the latest increase in the base rate, Nationwide's move was reassuring and showed that lenders were still willing to lend.
"I doubt Nationwide will be the only one repricing downwards, and other lenders may follow in the coming days," Malik said.
Want to be regularly updated with mortgage news and features? Get exclusive interviews, breaking news, and industry events in your inbox – subscribe to our FREE daily newsletter.