The business has enacted changes designed to assist borrowers through the financial climate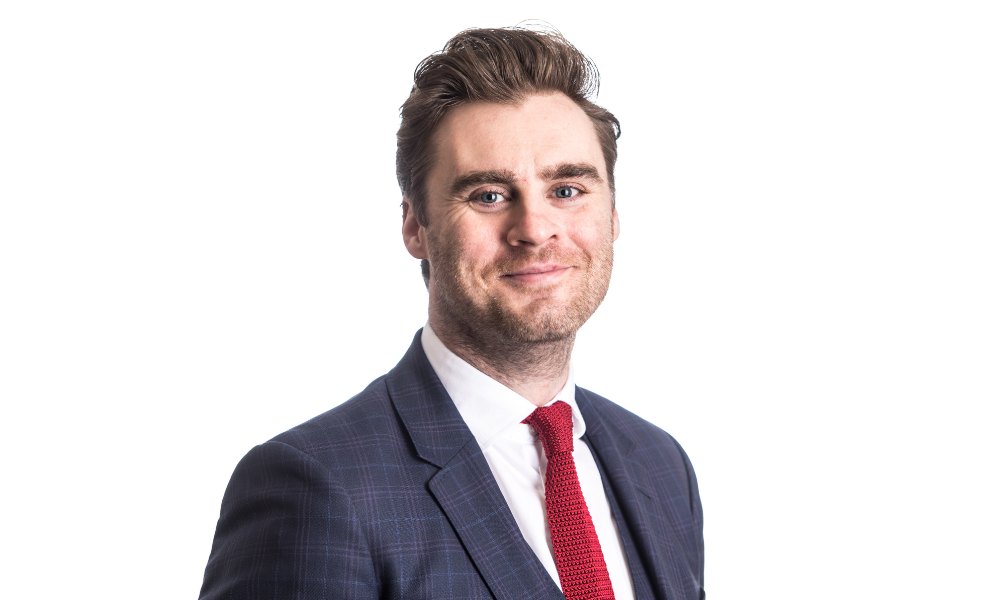 Amid the cascade of crises that so many of us are enduring in the present landscape, it would be easy to revert to "survival mode" and keep things simple while you wait and hope the storms pass. One company, however, has taken an altogether different approach.
Hope Capital hasn't been daunted by the seas of change in the mortgage industry – instead it has found its own way of riding the waves by revamping its offerings to assist borrowers during a difficult period.
Jonathan Sealey (pictured), chief executive at Hope Capital, explained to Mortgage Introducer how the firm has even managed to expand its team.
Hope Capital – recent changes
"Firstly, we made the decision to revamp our entire product proposition, introducing reduced rates and launching a fixed rate option called the Hope Guarantee," said Sealey. He said that this product has been designed to offer peace of mind as it ensures rates are fixed for the term of the borrower's loan.
Sealey added that the business has further diversified its offering with a unique product for anyone wishing to borrow on land without planning permission.
"It can be rare to find a finance option which accommodates land without planning cases, so this has been a real game-changer for our clients who are looking for a solution for this purpose," he said.
Hope Capital has also streamlined its proposition by creating and producing a brand-new product guide. Sealey said the firm took on board feedback its sales team received from brokers, and, based on this information, it cut down the guide from 42 pages to three.
"Feedback is something we are always open to receive, so by having a brand-new informative guide and stripping back our products, we feel very confident in our overall offering," he said.
Additionally, Sealey said Hope Capital has launched two products which suit customers who do not want to be tied into long-term lending contracts with large early repayment charges.
Recognising there are borrowers who turn away bridge loans because they only provide funding for a set period of time, Sealey said this solves the issue by not only providing an interim solution, but an extended timeframe and surety of exit through a term product too, if required.
He added that this subsequently removes any challenges which may arise through the traditional process of transitioning from a bridge to a term option.
"The Bridge 2 Let loan offers individuals and companies a bridging loan initially for up to 12 months followed by up to 24 months on a serviced term basis," Sealey said.
The second offering, Term 2 Rent, Sealey said, provides a term up to 24 months and is aimed at borrowers who plan to acquire or refinance, income producing, commercial assets, or specialist residential assets, including MUFB or HMO, but are not looking to go down a traditional mortgage route over a long period of time.
"These products are very attractive because there are no ICR calculations, no early repayment charges and the opportunity to go on a variable or fixed term, among many other unique features," he added.
Hope Capital – hiring new staff
Sealey said over the past few months, Hope Capital has experienced record-breaking activity, with the company proactive in ensuring the momentum continues by subsequently placing a huge emphasis on growing its team.
"Onboarding new staff is fantastic for bringing in new ideas, increasing our offering in terms of skillset and knowledge, while helping meet the increase in business volumes which we are experiencing," he said.
Sealey added that the business is close-knit, and looks for talent who can meld to its culture and quickly build the skills the company needs.
The company has been recruiting across the business from roles in sales, underwriting, post completions and business support, and Sealey said it has already onboarded some great new hires, who have fit into the business like a glove.
"As we continue to build upon our growth, we will carry on expanding our team to ensure we are best placed to meet demand," he said.
Hope Capital – plans for 2023
With the firm's latest offerings now available, Sealey said the business feels very confident that it is well positioned to help a significant number of brokers and their clients in 2023.
Looking ahead, Sealey said the need to devise products which reflect market demand will, of course, be important, but he also believes thinking outside of the box will arguably be just as essential.
He said the bridging lending market and the demand for short-term loans are rising in competition, so he believes being bold, innovative and forward-thinking, will be what separates those who can truly support brokers and their clients and those who cannot.
"We almost have our roadmap set in stone with regards to the products we plan to launch this year, including delving into the ground-up development and standalone second charge lending spaces," he said.
However, ultimately, Sealey believes the importance of this year will lie in asking the real questions, such as 'what do brokers and borrowers actually want' and 'what can we do to stand out from our competitors'.
"We have experienced a lot of change at Hope Capital and are working on implementing our new strategy, which definitely takes the above into consideration," Sealey said.
Want to be regularly updated with mortgage news and features? Get exclusive interviews, breaking news, and industry events in your inbox – subscribe to our FREE daily newsletter.