Decision made a day after inflation was reported to have increased last month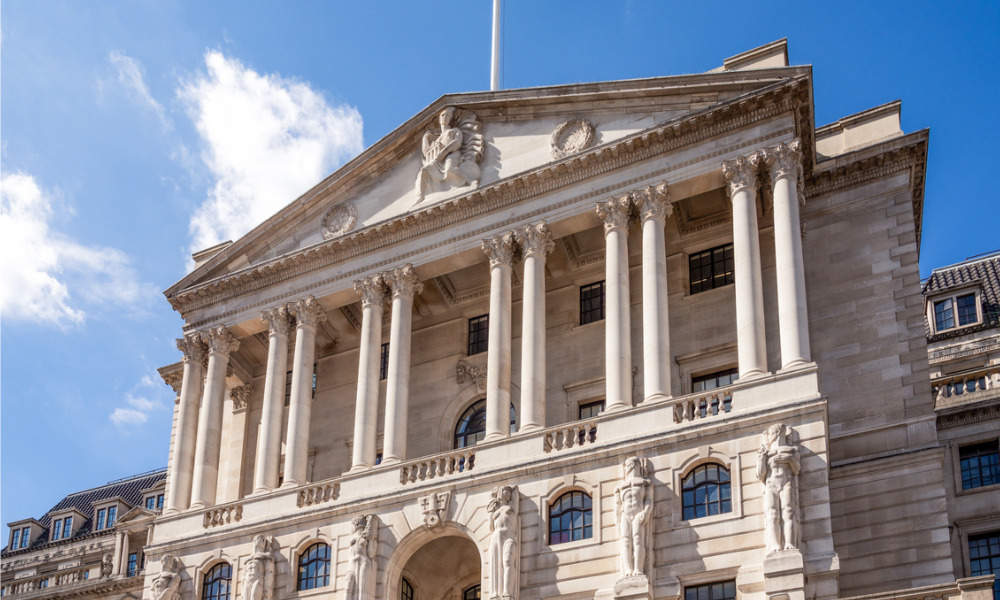 After UK inflation unexpectedly rose in February, the Bank of England (BoE) has decided to raise the interest rate again - the base rate rises from 4% to 4.25%.
The bank's Monetary Policy Committee (MPC) voted for the increase of 0.25 percentage points by a majority of 7–2.
The bank rate has now increased for the 11th consecutive time in 18 months, with rises at each of the MPC meetings since December 2021 causing the base rate to gradually climb from a record low of 0.1% to the highest level it has been since the economy was hit by the 2008 global financial crisis.
The central bank has been trying to control soaring inflation by increasing the cost of borrowing, but it has not been very successful - with inflation even hitting a four-decade high of 11.1% in October.
After a string of monthly falls in inflation, some economists believed that the BoE would break its own streak of base rate hikes, but Wednesday's surprise jump in inflation has further increased the gap between the current inflation figure and the government's inflation rate target of 2%.
Prior to the rate announcement, Nigel Green, chief executive and founder of financial advisory organisation deVere Group, said that the Bank of England likely felt compelled to continue increasing interest rates following the recent inflation leap.
"The Bank of England are in a challenging spot of having to hike rates to bring down inflation while attempting to combat fears of systemic risk and instability that has been rippling through global markets in recent days following the banking crises in the US," he commented. "But it will be soaring prices that will be front and centre in their decision-making process."
Green predicted that after today's base rate increase, there is a possibility that the BoE will "signal a pause in its hiking cycle moving forward."
For Richard Campo, founder of mortgage broker Rose Capital Partners, the more pressing dilemma was around trying to work out what rate expectations would be in the future, not what they were today, as this would have the greater bearing on which mortgage product customers chose, if they were looking for a new mortgage deal or planning on moving soon.
"In simple terms, if we feel interest rates will fall in the future, taking a variable rate, such as a tracker may be the cheapest option over the next two years," Campo said. "While currently, this type of mortgage product is more expensive than some of the fixed rate options, you will win in the latter stages as interest rates fall.
"Conversely, if you believe that there are more rate rises to come, particularly given yesterday's increased inflation figures, or that they may stay around the 4% mark, then a longer-term fixed rate over five or 10 years may be the best option as they are cheaper than their variable rate counterparts."
Any thoughts on the latest base rate change announced by the Bank of England today? Share them with us by leaving a comment in the discussion box at the bottom of the page.