Lenders receive accolades at MFAA National Excellence Awards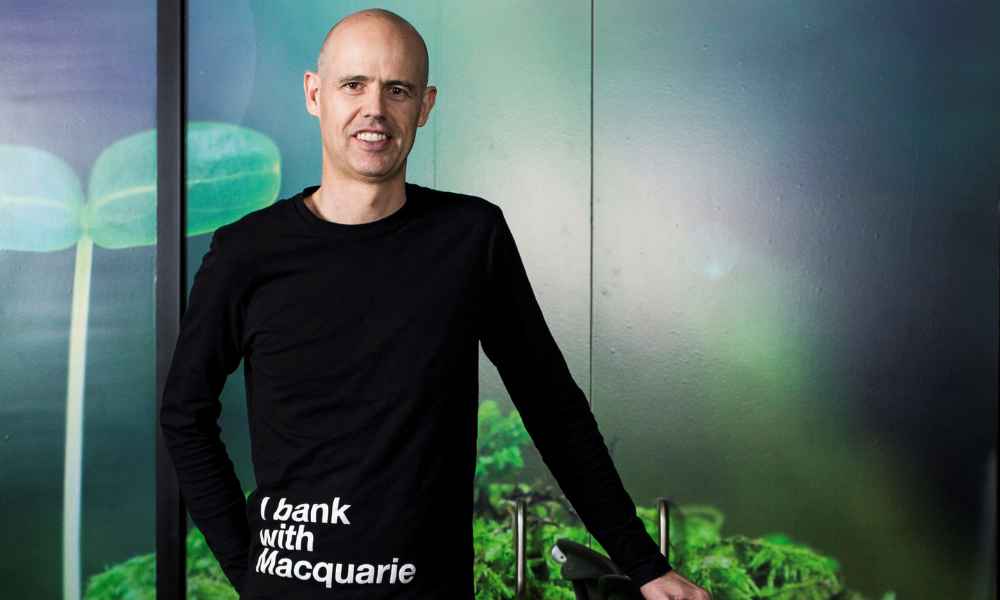 Macquarie Bank and Heritage Bank were among the lenders to be honoured at the MFAA National Excellence Awards 2022.
Macquarie Bank won the Major Lender Award – the third consecutive time it has received this award – and Heritage Bank won the Mutual/Credit Union Lender Award.
A culmination of the MFAA State Excellence Awards, the MFAA National Excellence Awards celebrated brokers, businesses and industry professionals considered to be the "best of the best" at an evening of glitz and glamour, held at The Star, Sydney on July 27.
Macquarie Bank's third national Major Lender Award follows the bank's recent wins at the MFAA State Excellence Awards, for NSW/ACT, Victoria/Tasmania, Queensland and South Australia/Northern Territory.
Read next: MFAA stalwarts rewarded
With over 90% of home loans initiated through its broker channel, Macquarie Bank supports brokers through its broker portal and broker help centre. The bank prides itself on loan turnaround times and focuses on building and maintaining broker relationships.
Macquarie Bank head of personal banking Ben Perham (pictured above) said he was "delighted" the bank had been named national Major Lender of the Year for a third year.
The recognition reflected the bank's ongoing commitment to delivering "exceptional home buying experiences" for customers and brokers, he said.
"Our team has worked incredibly hard to continue to deliver a leading experience for customers and brokers, supported by an award-winning digital experience and industry leading turnaround times," Perham said.
As a committed partner to the industry, Macquarie Bank valued the feedback received from brokers, and would use this to continue to shape its home loan offering, he said.
"We've continued to invest in our people, our systems and processes to ensure we keep providing a unique experience to the market and we're so pleased this is continuing to resonate with brokers and their customers," Perham said.
Heritage Bank said winning the Mutual/Credit Union Lender Award was "tremendous recognition" of the work performed by teams to support mortgage brokers in helping customers buy new homes.
The bank won the Mutual/Credit Union Lender Award for NSW and QLD in the MFAA State Excellence Awards and was a finalist in three other state division awards.
Heritage Bank head of broker experience Paul Moses (pictured immediately below - centre) said accepting the MFAA National Excellence Award was an "incredibly proud moment" and a tribute to the staff at Heritage who he said did a "wonderful job" of supporting broker partners.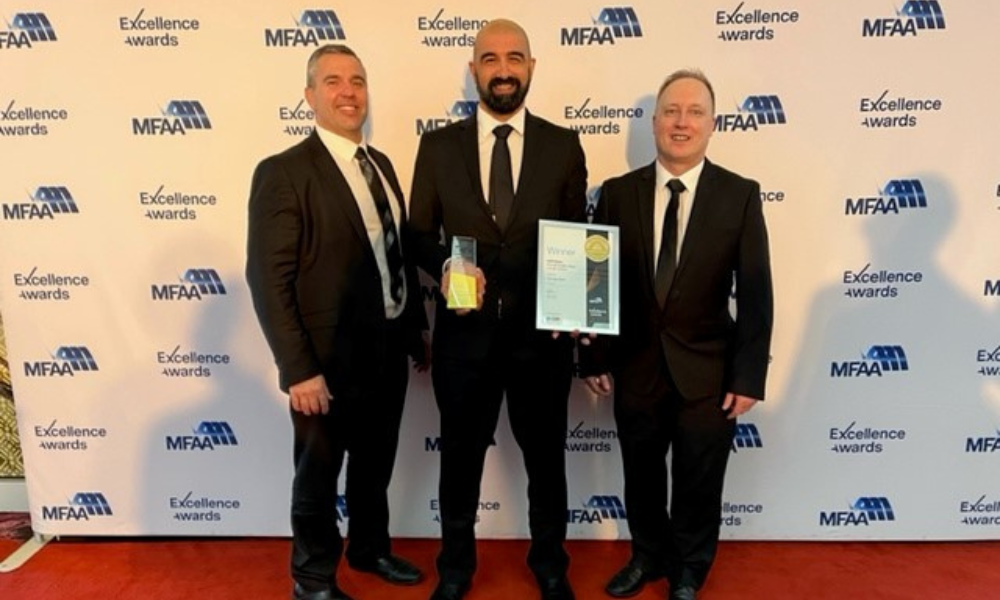 "It takes a team effort to provide such great service to brokers, so congratulations to our broker distribution team and all of our colleagues who play such a key role every day in achieving the best results for our members," Moses said.
Moses thanked the MFAA for including the mutual category within its awards, and for recognising Heritage Bank's achievements in working with brokers.
Read next: Bankwest named best non-major lender in three states
Congratulating all winners and finalists, MFAA CEO Mike Felton said he was always impressed by the quality of finalists, and this year was no different.
"It's been a tremendous year for our industry and the standard of service our members deliver for their customers continues to be second-to-none," Felton said.
In addition to Macquarie Bank and Heritage Bank, lender awards were also won by ubank (MPA Fintech Lender Award), Bankwest (Australian Broker Non-Major Lender Award) and Pepper Money (Speciality Lender Award).
The full list of award winners is below.
The 2022 MFAA National Excellence Award winners:
Aggregator Award – AFG
Business Development Manager Award – Aggregator – Shelley Tetlaw, Loan Market
Business Development Manager Award – Lender/Support Service Provider – Chris Tilley, Nodifi
Commercial & Equipment Finance Broker Award – Ryan Baddock, RB Finance
Community Champion Award – Nani Johnston, Rise High Financial Solutions
Customer Service Award – Business – Cornerstone Home Loans
Customer Service Award – Individual – Alycia Inglis, Stoneturn
Diversified Business Award – Stanford Financial
Diversity and Inclusion Award – Liberty Financial
Finance Broker Business Award – Stamford Capital Australia
Fintech Lender Award – ubank
Loan Administrator Award – Jenny Lam, Stoneturn
Major Lender Award – Macquarie Bank
Mortgage Manager Award – Rate Money
Mutual/Credit Union Lender Award – Heritage Bank
Newcomer Award – Logan Stanford, Stanford Financial
Non-Major Lender Award – Bankwest
Professional Development Award – Connective
Regional Finance Broker Award – Jason Cuerel, Mortgage Innovations
Residential Finance Broker Award – Helen Avis
Specialty Lender Award – Pepper Money
Support Service Provider Award – Large Company – Allianz
Support Service Provider Award – Small Company – Nodifi
Young Professional Award – Melissa Wright, Zest Mortgage Solutions