Bank honoured at MFAA State Excellence Awards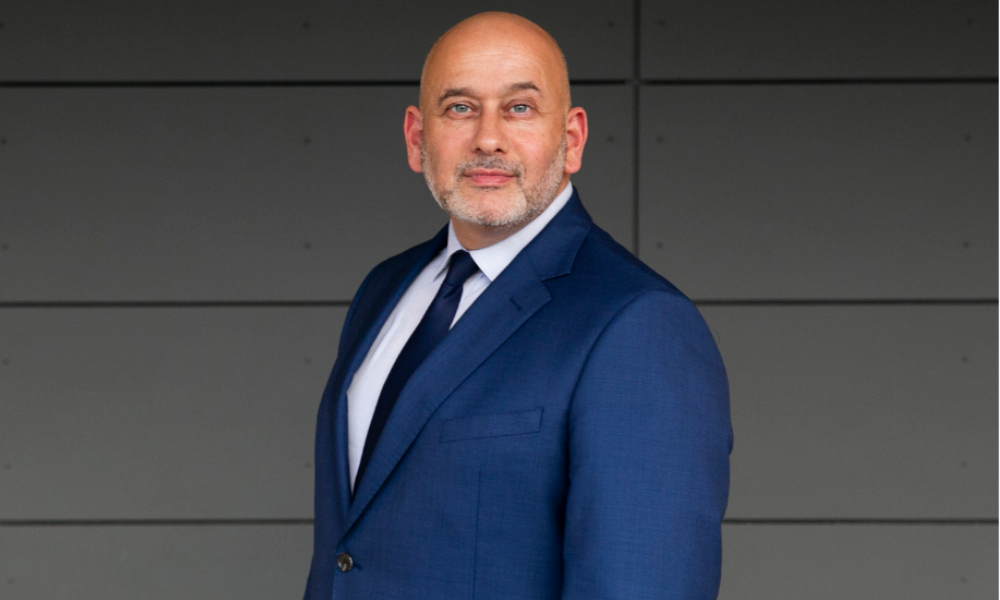 Bankwest has been awarded Best Non-Major Lender in Queensland, Western Australia and NSW in the 2022 MFAA State Excellence Awards.
It rounds off a series of industry accolades for Bankwest, including the coveted Bank of the Year title at the 2021 Australian Mortgage Awards, and the AMAs award for Most Effective Digital Strategy – Lender in 2020 and 2021.
The 2022 MFAA State Excellence Awards, which concluded with the NSW awards at The Fullerton Hotel in Sydney on 24 June, have celebrated outstanding work and customer outcomes achieved by MFAA members. Following two years of virtual events, five in-person awards ceremonies were held between May and June, in Queensland, WA, Victoria, South Australia and NSW.
Bankwest general manager third party Ian Rakhit (pictured) said being awarded Best Non-Major Lender in three states of Australia reflected the "passion and commitment" of Bankwest colleagues in supporting and servicing the broker network.
Winning the awards was also a reflection of brokers themselves, he said, acknowledging brokers formed a "key pillar" of Bankwest's strategy, and provided 80% of its home loans.
"We were honoured and proud to receive this recognition from the MFAA, but that pride stems from the awards reflecting the genuinely collaborative relationship we have built with our critical broker network," Rakhit said.
Read more: Recreation spending in WA falls - Bankwest
Rakhit said Bankwest's approach to supporting brokers was to perform the "best possible job", backing brokers to deliver "brilliant customer experiences".
"Bankwest strives to be the best bank for brokers in Australia and that requires a collaborative relationship that ensures we're building solutions in partnership with brokers that are fit for purpose and not simply fit for the lender," Rakhit said.
The vision to be "best bank" for brokers was embedded in the Bankwest's strategy, he said. This meant that brokers understood their value and that the relationship between the two was collaborative.
"Brokers want a bank that can help them help their customers, and our proposition is based on that premise, as we work closely with brokers to understand what they want and need to provide the best experience for their customers," Rakhit said.
"We then work hard to deliver the tools, resources, and systems that support brokers, be that with business development support materials, or our case-ownership model that ensures open, honest, and on-hand support from our BDMs."
Bankwest was committed to delivering tools to enable brokers to self-serve solutions with confidence and ease, Rakhit said. This in turn enabled brokers to focus on helping aspiring homeowners to put a roof over the heads.
"I'm proud of my Bankwest colleagues and I'm grateful for our network of brokers and we look forward to continuing to strengthen our collaborative relationship to ensure we're delivering the tools, services and support brokers need to deliver the best possible customer experience," Rakhit said.
There were MFAA 18 awards within each state, with joint winners announced for the Customer Service Award (VIC/TAS), Community Champion Award (NSW/ACT) and Young Professional Award (SA/NT).
MFAA CEO Mike Felton said the awards recognised members who excelled in areas including customer service, professionalism, ethics, growth, and innovation.
"The number and calibre of award submissions we received was incredible and it's always a privilege to be able to recognise all our finalists and of course congratulate all our winners," Felton said.
The state award ceremonies lead into the National Excellence Awards ceremony to be held on 27 July at The Star Event Centre in Sydney.
State award winners are finalists in the MFAA National Excellence Awards in their respective categories. Winners of the MFAA 2022 National Excellence Awards, which recognise achievement among businesses and individuals, will be announced at the MFAA National Excellence Awards.