Meet 30 elite brokers, all aged under 35, who are redefining the industry and writing huge volumes whilst doing it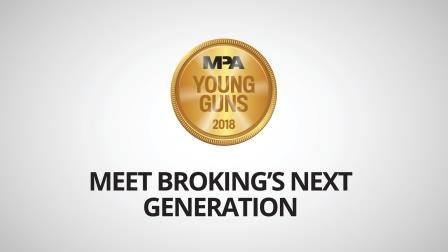 Meet 30 elite brokers, all aged under 35, who are redefining the industry and writing huge volumes whilst doing it
MPA's Young Guns report is sponsored by Suncorp
How do we pick MPA Young Guns?
Only brokers aged under 35, with less than two years as a broker and more than $15m in loans written may apply. We then look for recommendations by senior figures in the industry to decide who makes the list. We don't rank our Young Guns and have no 'winner'; they're all changing the industry in their own way.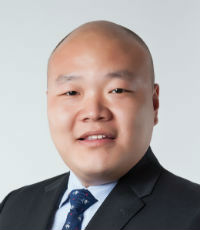 FENG (TOBY) WANG, 33
Option Finance Australia
Sydney, NSW /
Astute
Financial
$26,000,000
"Toby is a professional, enthusiastic, responsive and trustworthy credit adviser and he always provides efficient and outstanding service with the utmost integrity and confidentiality to his clients. Toby is good at providing the best loan structure on complex transactions to maximise the benefits for the client. His professionalism and problem-solving skills are the key to his success. Given above facts and years in the industry, I would highly recommend Toby Wang for your consideration as one of 2017 Australia's best young brokers." –
Oliver Li, head of sales and training at Option Finance Australia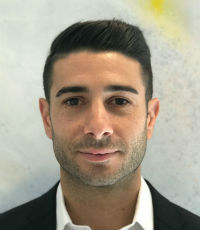 PETER VASSILIS, 32
Black and White Finance
Rose Bay, NSW /
Connective
$29,851,386
"Peter is one of our most successful young brokers and one we at Connective see as a young leader in our industry. The unique digital content he has curated and delivered consistently throughout the year has established for himself and the brand a very sophisticated and professional reputation. His community involvement and ability to work with local businesses has been paramount to his success, and to my understanding he has already planned to do a lot more of this in 2018. Well done to you, Peter, a young gun of our industry." –
Rahul Yadav, aggregator BDM, Connective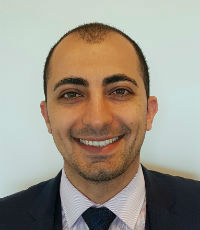 OZ UNAL, 33
Imperative Finance
Carnegie, Vic /
AFG
$45,000,000
"So far, in his first year of brokering Oz has made significant progress as a young broker. Each BDM has been appraising the quality of his loan submissions, attention to detail, and most of all keeping compliance as a first priority. Hence some of the bank application submission results have been 100% clean files and AFG compliance has been over 85%, which is phenomenal for a new-to-industry broker. I totally support Oz in this nomination as a Young Gun 2018 as he will make a positive impact not only on the customers' finance but also on the broker industry." –
Scott McDonald, business development manager, AFG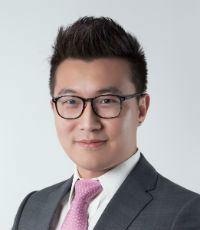 JINKAI (RYAN) ZHANG, 29
Option Finance Australia
Sydney, NSW / Astute Financial Australia
$36,651,875
"Ryan Zhang has a driven, ambitious and assertive nature and is a good team player with a strong customer service ethic. His hard-working, customer-service-oriented attitude and settlement numbers are good support to evidence his eligibility for being named as a young gun in today's industry. He is always ready to put all his energy and time to get things done on time. Ryan also has strong communication skills to work closely with our business partners and referrers." –
Oliver Li, head of sales and training, Option Finance Australia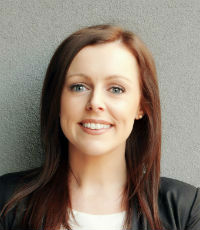 ABBEY REGGARDO, 26
My Mortgage Freedom
South Melbourne, Vic /
Finsure
$19,875,000
"Abbey has brought a refreshing energy to our business. Abbey has always provided exceptional service to her clients and referrers, which helps her organic growth month-on-month. Beyond that, Abbey has fortified relationships with key referrers and has not only been dedicated to developing her personal brand but also to investing her time to build the skill sets of our junior staff and helping them reach their goals of becoming brokers. A very versatile operator." –
Anthony Alabakov, CEO, My Mortgage Freedom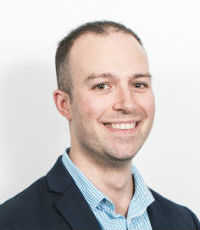 JONATHAN PRESTON, 31
Home Loan Experts
Rhodes, NSW / Connective
$47,045,217
"As one of our hardest-working mortgage brokers, Jonathan is well-deserving of MPA's Young Gun award. He approaches each of his customers with the same solutions-focused attitude, which is essential as a specialist mortgage broker … Jonathan is a shining example of educating himself on lending policies and identifying the exceptions that can get his clients approved with a loan that helps them achieve their long-term goals … I expect that Jonathan will reach the top 100 in the country in the near future."
– Otto Dargan, managing director, Home Loan Experts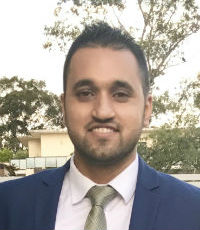 TAJINDER SINGH, 28
First Home Buyers Australia
Baulkham Hills, NSW / Mortgage Australia Group
$27,414,873
Tajinder Singh has been widely featured in the Australian media – including the Daily Telegraph, Channel 7, Channel 10 and the SBS (giving advice in Punjabi). He has become a leading advocate for first home buyers, and it's paying off.
"When we started a couple of years ago, I found no one was focusing on the first home buyers," Singh says. Then the business had a stroke of luck when a list of demands on housing affordability that Singh and his business partner Daniel Cohen put to the NSW State Government was picked up by a local newspaper. "That's when we really got heard by other journalists and the general public, who were very interested in what we're doing and how we help first home buyers."
Media attention has resulted in an increase in organic leads for First Home Buyers Australia's (FHBA's) website, with borrowers searching online for the brokerage. David Ham, founder of Mortgage Australia Group, said of Singh that "he sources all his own clients directly, not from referral partners but purely on the strength of his own public reputation".
FHBA has now set its sights on growth, Singh says. "There are 100,000 first home buyers per year, and we do want to get 10% within the next couple of years".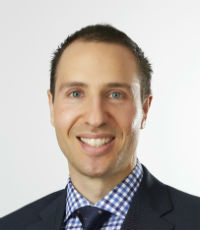 DANIEL GOLD, 33
The Australian Lending & Investment Centre
Melbourne, Vic / Connective
$22,480,550
"It's hard to believe that Daniel Gold has only been broking since March 2017. A dynamic, enthusiastic and intelligent young man, Dan has thrived under the mentorship of Mark Davis (ALIC), completing a demanding internship for 18 months to learn from the best before embarking on his own career in mortgage broking. Dan has grown into a confident, professional, hard-working and dedicated broker in his own right, and his positive, can-do attitude is simply infectious. Dan's work ethic, incredible attention to detail and his resourceful nature have seen him hit the ground running, and he is truly one of the rising stars of the industry." –
Natalie Sheehan, head of relationship management, Better Choice Home Loans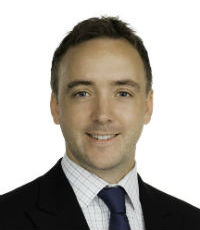 WILLIAM TREMAYNE, 31
Centric Lending Services
Sydney NSW / PLAN
$39,508,690
"William regularly receives praise from clients, new and existing, bank BDMs for the way in which he puts up a deal, and referral partners for his work and the way in which he conducts himself. He is known to turn over every stone to find the right solution for a client, a great collaborator with impressive commercial lending knowledge which sees him regularly dealing with transactions that range from agri-business lending, commercial, equipment to home and investment loans. He is seen as a future leader and comes highly recommended to clients from his key referral partners and existing clients."
– Daniel Lanna, senior partner – lending, Centric Wealth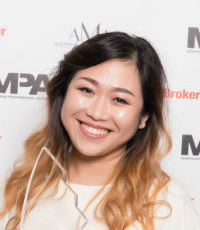 MISA HUYNH, 32
Smartmove Home Loans
Neutral Bay, NSW / AFG
$65,035,038
"We have been introducing many clients to Misa because she is honest, professional, very active, and always tries to help as much as she can. Some clients went with other brokers who were unable to assist them in time to meet the cooling-off period, and they came to us asking for help. Every time we referred them to Misa, and she has always done amazing work and always delivers approvals within a quick timeframe to seal the deal. There's not a single client that we referred to Misa that was not happy with her service. LJ Hooker Cabramatta office would refer Misa to every one of our clients."
– Kelvin Ngo, development and marketing manager, LJ Hooker Cabramatta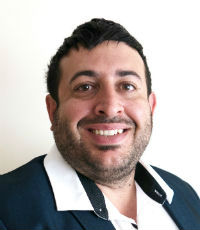 PETER KOUTSOURADIS, 32
Impress Financial Solutions
Rouse Hill, NSW /
FAST
$24,539,306
"What separates Peter from the other Young Gun nominees is that Peter didn't come from a previous financial background/role; he was in the hospitality industry working as an operations manager for McDonald's. He was an active property investor who is extremely passionate about property and finance, and his personal broker at the time saw what passion Peter had and asked if he had considered getting into the industry. The rest is now history, and in under two years Peter has really left his mark on the industry and shown others without a financial background it is possible to follow your dreams and be successful."
– Paul Saba, partnership manager, FAST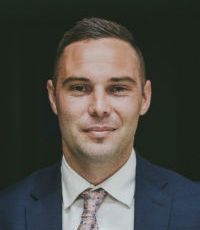 MICHAEL GAVAN, 27
Innovative Home & Business Finance
Hamilton, NSW / Connective
$31,082,345
"Michael has worked closely with a number of our clients. He has always been professional, diligent and provided highly structured and valuable advice to our mutual clients. You can always hear how passionate Michael is about helping customers in all the dealings we have with him. He is prepared to work with clients, especially our mutual business clients, outside of standard business hours, and our customers have always expressed the high level of detail and competence Michael possesses. He stands out as someone who will continue to grow not only as a broker but as a business owner in Newcastle."
– Ben Demery, manager, H & M Accountants Newcastle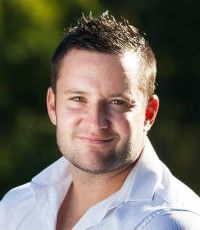 WILL BURKE, 30
GreenSpace Finance
Brookwater, Qld / AFG
$39,091,348
"With a team of two, Will is a director and sole broker. Since inception Will has established himself in the local area as a construction expert. He has quickly built a strong reputation with a number of developers and builders, who look to him to guide their mutual customers through complex construction finance. His portfolio has grown quickly in a region where the average loan size is under $400k and can take up to 18 months for applications to settle. Underpinning Will's reputation is the fact he does not pay referral fees but provides outstanding service to both customers and referrers alike."
– Dan Crowther, BDM, AFG
MATTHEW OUGHTRED, 25
Francis Rose Finance
Ultimo, NSW / eChoice Home Loans
$25,882,005
"Matt is a gun. From the moment he ventured out into the world of lending, he has not slowed down. He came from humble beginnings, qualifying leads in our call centre. A team he then took over to run and grow. Following this, he implemented a network of internal brokers, driving revenue back to the business. His team was inspired by him every day and many have gone on to become successful brokers. … He is disciplined, focused and extremely passionate about broking. With passion and determination engrained in his DNA, he will undoubtedly become one of the strongest brokers in the industry."
– Kon Shizas, general manager, eChoice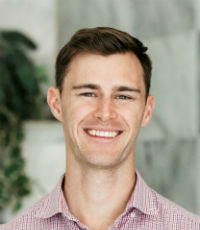 LUKE HARBORNE, 24
IFA Mortgages & Finance
Bondi Junction, NSW / FAST
$70,057,785
Saying that Luke Harborne comes highly recommended would be an understatement. "Bringing Luke on as a full-time broker has been a godsend this year," Harborne's boss, broker Anthony O'Flynn, told MPA. "What he envelopes is a youthful exuberance which I hadn't even noticed was missing from the business until I saw it in him. Personally, it has motivated me to be a better broker and has re-energised me to continue to expand our up-and-coming business."
Harborne started at the brokerage while at university, in a support role, and his success at IFA demonstrates the benefits of going back to the database. Harborne has introduced new systems and developed his own relationships with O'Flynn's extensive database. "When it came to the point where that client needed new money, it was a pretty smooth transition to take that client on board," he explains.
One method for impressing clients was getting their existing bank to discount their home loan, Harborne says. "Even if it is 0.1% or 0.15%, that reflects greatly on you because you've put in the legwork to improve the client's interest rate and they've had to do nothing." From there he asks if he can help clients with other services, including investment properties, guarantor arrangements for FHBs, car loans, credit cards and more.
"There's a few things you learn just by doing them yourself," Harborne says. "He [O'Flynn] has thrown me in the deep end and it's kind of worked out, I guess."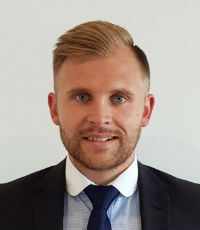 CHRISTOS APOSTOLAKIS, 30
LendPoint
Oakleigh, Vic / FAST
$46,443,705
"Transitioning from employee to business owner is extremely exciting, especially when fulfilling a dream to build a brand; however, it isn't as easy as that. In a small period of time, Christos has moved out of 'banking', embarked on a steep learning curve of 40-plus lenders' products and procedures, secured impressive referrers while at the same time settling an impressive $46-plus million across residential, commercial and leasing transactions … FAST is extremely proud to be part of Christos's journey and looks forward to working closely with him into 2018, while assisting in any capacity to support him and his business in further excelling."
– Maree Maditianos, partnership manager, FAST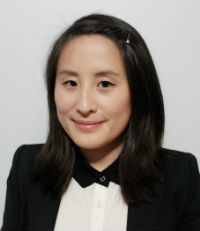 ANGELINE HE, 30
Xin Mortgage
North Sydney, NSW / Vow Financial
$30,970,000
"I would like to recommend Angeline He for the MPA Young Gun Award 2018. Her great success is a tribute to her endeavours to learn and educate herself in an increasingly competitive and compliance-driven market. She understands the importance of having a great support network and has built strong relationships with her referral partners and lender partners. Above all, her dedication to her clients is her strongest trait, and this has been demonstrated through great feedback from her customers through recent customer surveys. She is definitely a rising star amongst the Vow network and very deserving to be nominated for this award."
– Daniel Kairouz, BDM NSW/Vic, Vow Financial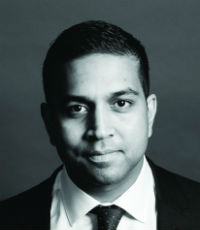 SHEHAN WIJAYASINGHE, 32
Elephant Financial
Malvern East, Vic / Vow Financial
$32,000,000
"As state manager of Vow Financial – Vic/Tas, I hereby recommend Shehan to be nominated for the
MPA
Young Gun awards. Since meeting Shehan, he has shown tremendous drive and passion towards the industry, always looking for new ways to improve himself and Elephant Financial. We see him continually growing and are proud to call him a part of the Vow family. His hard work and dedication has translated into excellent loan volumes of the highest quality and has driven the growth of his brand in the marketplace, and I fully recommend Shehan as a worthy recipient of this nomination." –
Leith Wickstein, state manager Vic/Tas, Vow Financial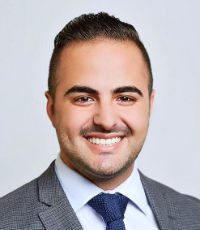 DANIEL BERTI, 25
Berti Financial
Ultimo, NSW / eChoice
$41,900,000
"Daniel is recognised as eChoice's emerging elite, business builder, and high-volume writer. Daniel is professional, empathetic and driven. Nothing can stop him from achieving his goals. Being his mentor, I have watched Daniel develop and grow into a successful broker. Surpassing many others that began their career at the same time, Daniel has successfully built a strong brand presence through a savvy social media strategy and the ability to connect and educate respected clients from works of life. Daniel is already writing some serious volume and is definitely one to watch out for in the coming years."
– Nick Dalamagas, development manager, eChoice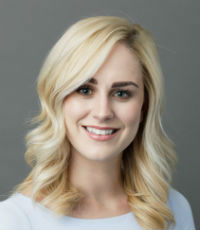 MADDISON PURDUE, 28
Resolve Finance
Osborne Park, WA /
Specialist Finance Group
$25,584,700
Increasingly, the gap between what brokers do and what their support staff do is narrowing. As Maddison Purdue explains, "I was essentially doing everything bar sourcing loans, and I was pretty rapt that I could be hands-on with the client. The brokers typically interview, lodge, and once they're approved they're handed on to support." Yet making the leap to sourcing your own customers remains a daunting prospect for many. Purdue has managed it and written $25.6m in loans in the process.
Purdue has two advantages: a background in finance – at
Bankwest
and then Citibank – and working at Resolve Finance. Originally established by construction giant ABN Group, Resolve specialises in construction finance and has flourished in WA's first-home-buyer, construction-friendly climate.
However, Purdue believes flexibility is vital. "Just because you wear the tag of 'first home buyer' doesn't mean you're in your second year of university, or in your first job. You could be in your 40s with a family, but you've been renting your whole life. So you do need to diversify your skill set and ability to adapt to clients to be able to relate to them."
Purdue encourages new brokers to be relentless, and she practises what she preaches. "If anyone breathes the words 'help', 'home loan' or 'I'm in the rent trap', I offer my services."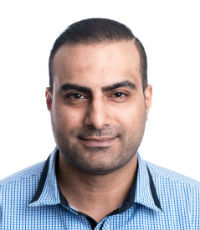 NOBEEL KHAN, 33
Aussie
Blacktown
Blacktown NSW / Aussie
$49,160,000
"Nobeel, as a new-to-industry broker, has made a significant impact on the Aussie business since opening the Aussie Blacktown store. He's grown a strong, dedicated team around him, who all share his same vision and values … This has been effective, as evidenced by being awarded the 'Notable Achievement' award at the recent Aussie Quarterly Business Forum … I've been impressed with Nobeel's thoroughness in knowing his pipeline and where his business will finish for the month, and it's this drive to grow his business while providing supreme customer service that demonstrates he has what it takes to be a successful mortgage broker and an MPA Young Gun." –
Eleanor Blewden, state manager NSW/ACT, Aussie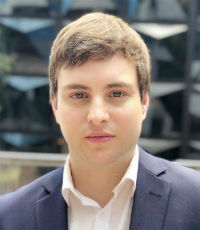 MATTHEW GUY, 31
Prosperity Finance Advisers
Sydney NSW / AFG
$35,024,510
"In his 18 months at Prosperity, Matthew has been extremely enthusiastic and proactive in engaging with clients about their needs and assisting them with financing solutions. Our clients range from small to medium business owners to passive investors and executives in professional and medical services. Regardless of industry or client type, Matthew has always been professional and committed to generating positive outcomes for any client he is referred … Every client that Matthew has worked with always provides a positive comment about their experience of working with him. I am delighted to support Matthew for this recognition as I believe it is very much deserved."
– Siobhan Sellick, director, Prosperity Advisers Group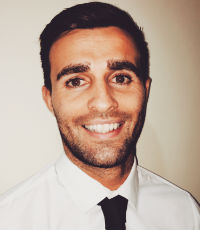 SAMUEL CHARLES, 29
eChoice Home Loans
Ultimo, NSW
$41,301,611
"Sam Charles is the hardest-working young mortgage broker that I have come across in my 20 years in the Australian mortgage industry. He has earnt great respect from the eChoice Management Team, his peers and lender BDMs across the industry … He has been internally nominated and progressed as a finalist in our aggregator young gun awards for the last two years, and this year took away the gong for the Highest Converting Home Loan Manager across the country. Sam's work ethic, enthusiasm and drive cannot be compared. I think his results thus far are testament to this and a major milestone for any young start-up mortgage broker."
– Kon Shizas, general manager, eChoice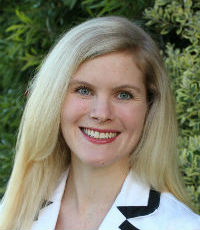 BELINDA CAESAR, 28
Buyers Choice Home Loan Advisory Service
Scoresby, Vic / PLAN
$16,255,347
"When Belinda first joined Buyers Choice, we (the management team) were impressed with her extensive lending/credit knowledge, well-developed business plan and dedication to providing a great client experience. Belinda, like many new entrants, has had no easy instant success, no referral partners or lead sources. She has built her expanding business through extensive networking, developing her product and lender knowledge, and being seen as a problem-solver by her clients and referral partners … Belinda has also diversified her service offering to include commercial property, developments, vehicle and equipment finance ... Finally, I must say that Belinda shows wisdom and innovation far beyond her age and experience."
– Mick McClure, managing director, Buyers Choice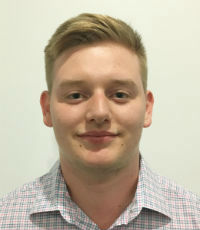 DYLAN BERTOVIC, 20
The Lending Institute
Ultimo, NSW / eChoice Home Loans
$21,802,000
"I have known Dylan professionally for more 18 months as a broker/brokerage under eChoice aggregation. In this time Dylan has proven himself to be professional, knowledgeable, and willing to assist others in their pursuit of success. Dylan's professional demeanour with every client interaction and focused attention to detail are second to none. Dylan takes a holistic approach to every client's situation and truly focuses on delivering the best client outcome possible. I have never seen a 20-year-old broker who is as professional and as knowledgeable as Dylan."
– Joshua Cheers, BDM NSW/ACT, eChoice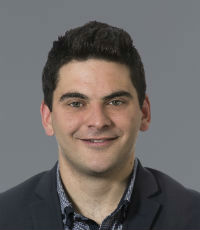 DEAN MANGION, 29
Aussie
Southbank, Vic / Aussie
$31,770,000
"Dean has transitioned from a commercial electrician to mortgage broker with gusto. He has demonstrated an ability to gather information and process it with little guidance while showing genuine interest in finding solutions for his customers to see them succeed in their goals. In his first year of broking, Dean won State and National Rookie Broker of the Year, which is testament to his tenacity and personal drive to succeed. Dean is an out-of-the-box thinker and has used social media as a lead generator. I am impressed with his ingenuity and resourcefulness in setting himself apart."
– Glenn Edwards, state manager Vic/Tas, Aussie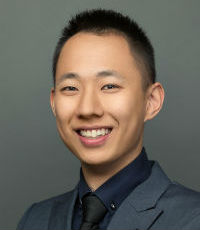 THOMAS JIYUN TANG, 26
AUSUN Finance
Hawthorn, Vic / FAST
$52,639,602
"I have known Thomas since he was a lending manager in the bank in 2015. It took guts to quit his job as a top banker. Curiosity about knowledge, and putting customers' best interests at heart, has been driving him since then. He is the most passionate mortgage broker I have seen. 'Trust leads transaction' is what I have seen in him. He shows a real understanding of real estate investment, providing his clients with all the know-how to make an informed decision that actively transforms his clients' financial wellbeing."
– Lei Feng, founder and director, Preer Development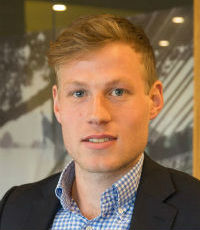 THOMAS DE FEGELY, 25
Rising Tide Financial Services
Docklands, Vic / AFG
$32,272,413
"I have seen Tom grow from a fresh-faced kid straight out of university into a confident, competent, caring and hard-working person. He is an integral part of our team and future plans at Rising Tide Financial Services. Tom is always pushing us as a business to take our professionalism to the next level via new technologies (including assisting RT to go paperless) and ever-increasing customer service standards … Tom's achievements in this space are incredible; he is a great asset to the mortgage broking industry. Tom is very deserving of recognition as a future leader of this great industry."
– Sam Gawenda, director, Rising Tide Financial Services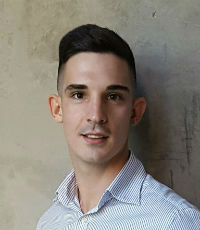 CORY IRELAND PALAZZOLO, 23
Investloan
Nerang, Qld / AFG
$28,000,000
"I have worked as Cory Palazzolo's manager for the last 12 months, and in this time I cannot express how constantly impressed I am with his work and attitude. Cory's privacy and product knowledge is incredible. If this is paired with his incredibly hard-working attitude, it will be impossible to find a better employee. The willingness to learn, his ability to adjust, and his incredible professionalism with clients can't be matched. I am continuously receiving positive feedback from Cory's clients ... A recommendation for Cory to be considered as the MPA Young Gun for 2018 is one of the easiest tasks that I could ever complete."
– Adam Kerr, national manager, Investloan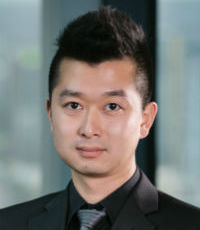 CLEMENS (NAICHAO) ZHANG, 32
Ayers Home Loans
Sydney NSW / Vow Financial
$47,346,305
"In the past 18 months as a BDM of CommBank I have been working closely with broker Clemens Zhang. Throughout our business dealings I found Clemens always takes great pride in serving and supporting his clients. He listens to the needs of borrowers, carefully guides them through complicated transactions with open and transparent communication. He works around the clock to ensure every promise and task is delivered in a timely and accurate fashion. It has been a great pleasure working with a talented and dedicated young professional with positive personality traits."
– Claudia Ni, relationship manager NSW/ACT, CommBank
Read top tips for new brokers from the MFAA and Aussie in tomorrow's e-newsletter. Subscribe here.
A message from our sponsor
Suncorp is incredibly proud to continue to sponsor and support MPA's Young Guns report in 2018. We are Australia's fifth-largest bank and part of the top 20 ASX-listed companies, which includes one of Australia's largest general insurance businesses. Our business is built on strong partnerships with brokers, customers and the community, and we place great value on supporting the young talent in the industry.
The broking industry is facing some challenges in the year ahead, with growth in broker numbers continuing to outpace growth in new lending in most states. With the industry still in a growth phase, new brokers are facing a more competitive market; however, with the exceptional talent among our future leaders, I have no doubt the future remains bright.
The Young Guns recognised in this report have been nominated by industry professionals and acknowledged for their outstanding skills and excellent performance, and have demonstrated the best qualities of the industry. It takes commitment, dedication and focused determination to become a star broker, and these individuals thrive on delighting their customers with the highest service standards.
It gives me great pleasure to celebrate the success of the MPA Young Guns in 2018 and to recognise their hard work and professionalism. Congratulations to all the nominees!
Mark Vilo
Head of intermediaries
Suncorp Bank