United Wholesale Mortgage gains coveted No. 1 lender spot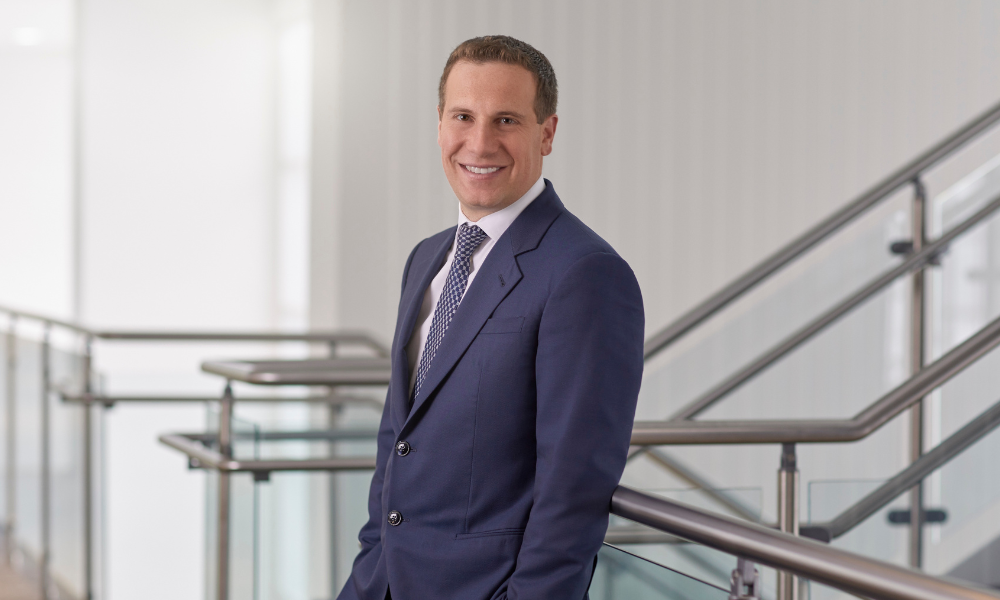 Fresh off having knocked out rival Rocket Mortgage as the nation's No. 1 overall residential lender in the US, the chairman and CEO of United Wholesale Mortgage (UWM) says the accomplishment isn't all about being No. 1 – it's about growth of the broker channel.
Pontiac, Mich.-based UWM last week reported net income for its third quarter of $325.6 million – a sequential improvement of 51.2% from $215.4 million in the previous quarter and a year-to-date gain of roughly $1 billion. By comparison, Rocket generated a $96 million profit in the third quarter. UWM's total origination volume was $33.5 billion in the third quarter. In purchase loans alone, UWM originated $27.7 billion in loans – its "best purchase quarter" so far, a 24% increase from $22.4 billion in Q2 and a 5% uptick from $26.5 billion in Q3 2021.
In a telephone interview with Mortgage Professional America, Ishbia – as he did during the company's earnings call last Friday – continued to criticize Rocket's business model. But he also displayed humility in victory in suggesting his firm's newly achieved top ranking might not be sustainable but of secondary importance to its significance in highlighting broker channel growth.
"We're really proud of UWM being the top overall mortgage lender, but it's more of a broker reward than it is a UWM reward," he told MPA. "The mortgage broker channel is growing – it's thriving. It's a tough market without question, but because mortgage brokers are gaining market share, UWM is No. 1 – we are partners with mortgage brokers.
"When we win, they win; when they win, we win. That's what it's all about. It's more about mortgage brokers more than it is about UWM. Yeah, UWM is the biggest wholesale lender, I get that. But it's about mortgage brokers. That's really the story here, and we're really proud of that because that's the key."
Reaching the No. 1 milestone is a long-sought – and long-fought – goal of Ishbia, who committed to making his firm the nation's largest mortgage lender by 2024. He's accomplished the goal ahead of time while boosting growth of the broker channel along the way since taking over reins of the company from his father in 2013.
Read more: Mat Ishbia predicts new refi boom ahead
During the recent Fuse conference put on by the Association of Independent Mortgage Experts (AIME), Ishbia in a keynote address reiterated his push to grow the broker channel. UWM originates mortgages strictly through independent brokers working directly with homebuyers and homeowners in pursuit of the best terms across multiple lenders.
In his post-earnings interview with MPA, Ishbia described how UWM has helped brokers at their jobs with an eye toward expanding the broader channel. "We focused on helping brokers grow and win. Every other wholesale lender in the history was all about 'here's my rate sheet, this is what we'll pay you. We'll buy your loan and the customer from you, and thank you for your business.' We said no, no – let's do this differently. We're going to help you build your business, Mr. and Mrs. broker. We're going to help you grow. We'll buy the loan for you, but you keep the customer. Let me show you how to manage your relationships; let me show you how to market yourself; let me show you how to train Los; let me show you how to recruit. Let's partner! You help us, we help you."
He likened the same style of teamwork he experienced as a standout player on the 2000 championship basketball team at Michigan State University to that at UWM as it relates to helping brokers. "My old background – that team mentality, that family mentality – is what has catapulted UWM," he said. "That, along with our technology and focus on helping brokers and making the process faster, easier and cheaper. And here we stand, the No. 1 overall lender in the country."
Still, being No. 1 is not the ultimate goal, Ishbia suggested: "My goal is brokers," he said. "I don't care about being No. 1, although we're proud of it. I care about the broker channel growing and winning and that's what's going on. And that's why more and more loan officers every day are leaving retail and joining the broker channel."
Read next: Brokers on how to stand out from the crowd
Ishbia wasn't shy in critiquing his biggest rival, Rocket, when asked what he didn't like about their business model: "Rocket Mortgage charges inordinate fees to consumers, and doesn't do right by the consumer," he said. "Second, they don't treat their team members right. And third, all they do is refinance – 90% of their business was refinance last year this time, and I always said it's a bit of a house of cards and you're going to see what happens when rates go up. And now you see what happens – they're down 75% to 80% since last year.
"I define them as a mortgage company, not a mortgage business. They do well in refi booms, that's great. They're like Better.com – they really dominate the refi but when the music stops it's a little tougher. Rocket's a lot stronger than Better.com was, so I'm not saying it's apples to apples. But I don't like their business model; I don't like how they run their business, and I'm proud to support brokers. And I know they weren't good to brokers and I've always stood up for the broker channel against some of these big lenders who would talk negatively and do bad things to brokers."
MPA reached out to Rocket for a response. In turn, a spokesperson issued the following statement with the proviso it be attributed to the Rocket Companies rather than an individual working at the firm:
"Throughout our 37-year history, Rocket Mortgage has always been focused on helping Americans across our country regardless of home value or loan size," the company's statement read. "Today, we are proud to serve more than 7 million paying Americans a year through our Rocket Money, Rocket Mortgage, Rocket Homes and Rocket Loans businesses. As the largest home lender in the country, we remain focused on helping more American families buy or refinance their homes than all other lenders. As opposed to focusing on large loan amounts, which is common practice for many lenders in more challenging rate markets, we will continue take pride in growing the number of families we can assist.
"2022 represents one of the most important years in our company's history as our 20,000-plus Rocket team members have focused their time and energy on developing new mortgage products, along with industry leading tools enhancing our financial services platform. These investments will further separate Rocket Companies from others in the mortgage industry who have made the decision to buy loans for a one-time transaction to boost their loan volume numbers.
"At Rocket, we remain committed to supporting our team members, building lasting client relationships, strengthening our world-class brand and developing industry leading technology. A commitment that benefits our clients, team members and shareholders."