Rising rates will usher in new wave as early as next year, UWM chief says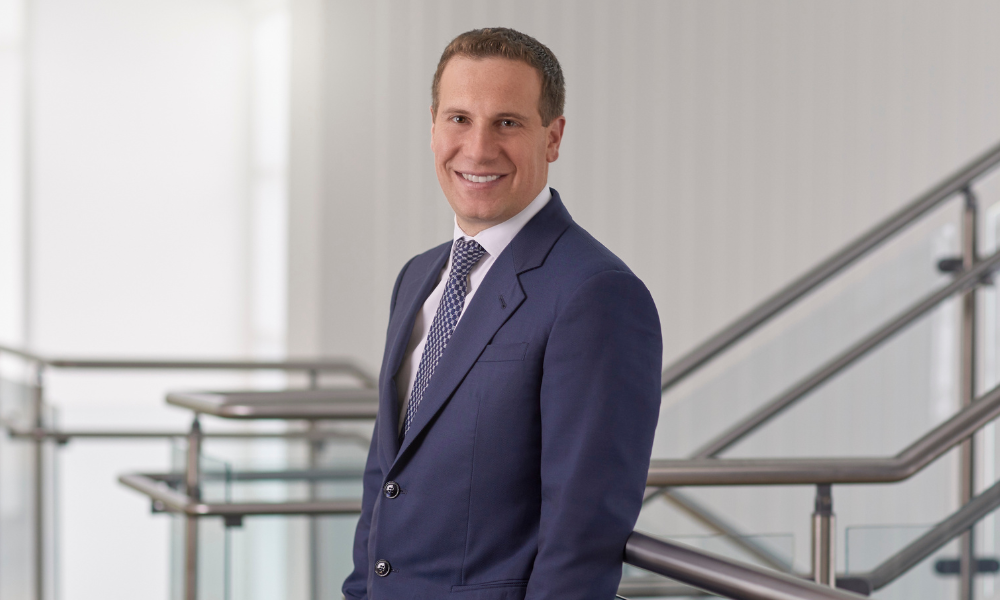 As CEO and chairman of Michigan-based mortgage lender United Wholesale Mortgage, Mat Ishbia (pictured) is good at many things in the world of business. Add electrifying a crowd to the list of things he does well, as exemplified during a recent gathering of mortgage industry workers.
Ishbia was among the speakers during the last day of the fifth annual Fuse conference staged by the Association of Independent Mortgage Experts that took place from Sept. 29-Oct. 1 in Las Vegas. A former standout for the Michigan State University Spartans basketball team, he delivered a stirring address reminiscent of inspirational locker room talk at halftime, with the big game in the balance. The theme of his talk mirrored the innate drama of athletic play that suffused the packed ballroom on the final day of the conference – "Our Time is Now." And the crowd ate it up, cheering on the former player on the 2000 national championship team who graduated from MSU's Eli Broad College of Business, ushering in his star-like status in the world of business.
During his talk, sports analogies abounded: "You guys know my past, Michigan State basketball, family, team. I don't like to talk about it much. Besides, the big thing here is these two words I want you to recognize: Team and family. Everything I do – UWM, AIME, Brokers are Better – is about team, family. That's all my background is, that's all we do. We're all part of the same team. We're part of the same family. We all care about one another."
Yet to be successful and grow one's business, one needs to focus on one's own team, he added: "You need a great team to be successful. No-one's won a championship ever in life alone. People need help, people need a team. I'm proud of being a part of the team with you guys. I want you guys to think about your team – whether it's your processors, the broker owner of your company, whether it's the title company, appraisal management, whether it's a lead source provider, whether it's another vendor. That's part of your team, and everyone's got to be on their game, or you can't win."
Read more: Proving that brokers are better
The goal of the game at hand is not a shiny trophy or bragging rights, he suggested. It's broker owner growth. "What is my goal for my team, which includes you guys?" he asked. "I have one goal. It's very simple – it's the broker channel growth, you guys growing. Look what we used to be – over 50%. We're going to go back there together one day at a time, working as a team. It's not about UWM; it's not about you; it's not about any individual. Everyone in this room's gotta do a little bit more for us to get to this goal. We're going to keep helping you recruit loan officers, continue to help you recruit real estate agents, educate consumers."
Ishbia said part of the motivation to take his company public in January 2021 was to educate the public as it relates to working with brokers: "One of the reasons we went public is to educate consumers that brokers are truly better," he said. "The best place for consumers to get a loan, the best place for a loan officer to work. Those are facts. Why would anyone go to a non-broker? Why would you do it? It doesn't make sense. The only reason is they don't know yet, and we'll teach them one day at a time."
Read next: Brokers on how to stand out from the crowd
He referenced the elephant in the room manifested by rising rates, but indicated he's comfortable with the slowdown. "Interest rates went up a little bit, anyone seen that recently?" he said. "This is where we are. This is not changing because I don't like it, or you don't like it. And the reality is – I want you to think about the market – I actually like it. It's not because I'm going to make more money or make more loans. I like it because now is the time to build a foundation for the next five, seven, eight months. This is a winning market for winners," he continued. "This is what we all want. Right now – the next 12, 15 months – we're going to build out an amazing base, an amazing foundation to dominate."
He portended a return to the refi wave against a backdrop of rising rates: "You need a couple of trillion dollars of loans at 7% and guess what? We'll refinance them at 6%, down to 5%, another down to 4%. You'll have multiple iterations. Basically, since 2008 we've been in a 13-year refi boom if you think about it that way. This is a winning market. This is a championship market. You're creating – you're earning – your next refi boom right now, and it's coming in '24, maybe the end of '23, maybe at the beginning of '25 – I don't know. But I know it's coming – I'm for sure about that, and that opportunity will be for all of us."