Interim principal financial officer takes charge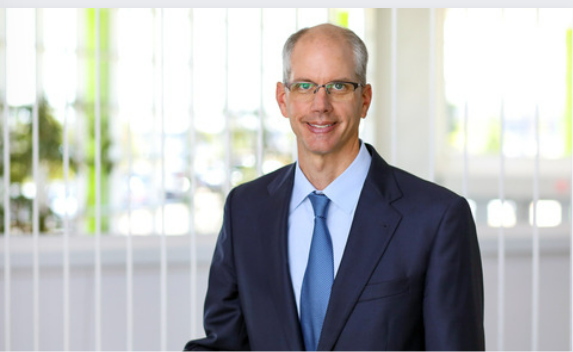 United Wholesale Mortgage executive Andrew Hubacker (pictured) will take the top financial seat for UWM, the company announced Monday.
Hubacker, previously interim principal financial officer, succeeds Timothy Forrester, who originally recruited Hubacker in 2020 to help take the company public at the time. Hubacker joined the wholesale giant over two years ago as chief accounting officer and was appointed to the interim CFO seat in July 2022.
"Andrew has made such a positive impact at UWM since the day he started," said Mat Ishbia, president and CEO of UWM. "His nearly three decades of experience and deep knowledge allowed him to expand our finance team's capabilities and made him a key player in helping UWM go public back in 2021. He has been acting as the CFO since the passing of Tim Forrester and has done a phenomenal job in all aspects. I know he's capable of taking on this role and has been doing it at a high level already."
As chief financial officer for UWM, Hubacker will oversee all financial aspects of the company, including accounting, internal and external reporting, financial compliance, tax, treasury and liquidity management, and budgeting and forecasting.
Before joining UWM, Hubacker spent 18 years at Deloitte & Touche, most recently as a partner. He also served as vice president, assistant controller at AOL, and assistant chief accountant at the US Securities and Exchange Commission.
"I'm humbled to be named UWM's chief financial officer," Hubacker said. "From helping to take the company public through the largest SPAC in history to becoming the #1 overall mortgage lender in the nation, my experiences at UWM have been nothing short of extraordinary. The positive mindset and service mentality every single team member and leader have here is truly unmatched. I'm eager to continue elevating and enhancing the role and capabilities of our finance team as a strategic business partner to the company."
Can't keep up with the latest industry moves? Get exclusive interviews, breaking news, industry events in your inbox, and always be the first to know by subscribing to our FREE daily newsletter.