Former sports hopeful on the advantages of serving wholesale lender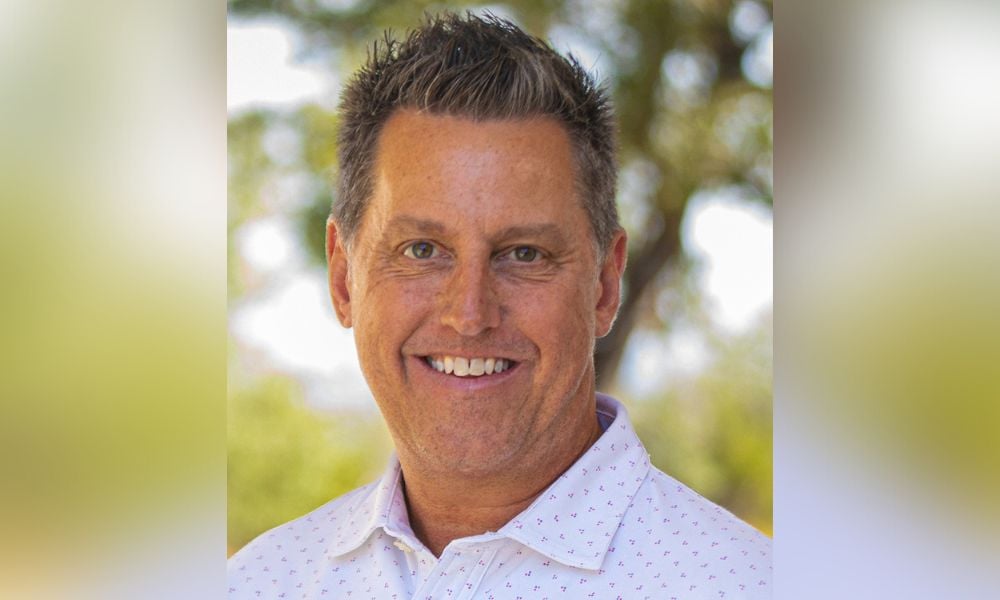 There are quite a few former colleagues of Matt Mancasola (pictured) who consider him to be a very lucky man.
Just weeks ago, his previous employer, loanDepot, announced that it was shutting its wholesale division after posting a $223 million loss in Q2, much to Mansacola's bemusement.
The news came as a surprise, but he had jumped ship by then, having taken up a new role as divisional sales manager for wholesale lender, Homepoint.
"When I left loanDepot, I actually had no idea that the wholesale channel was going to be closing down," he said. "I heard about it the night before when word kind of leaked out. I started getting tons of messages from different people at the company, ranging from 'you must have seen this coming... you must be really smart' to 'you must be the luckiest man in the world'. It was kind of funny."
He may have been in the job for just under a month, but there are special reasons why Mancasola feels that the Michigan-based lender is a home from home.
Before loanDepot he spent almost 10 years at Caliber Home Loans, working with Phil Shoemaker and Will Pendleton, two key figures at Homepoint.
"I had a lot of experience of working with that group before and always had a lot of respect with their management style and leadership," he said.
Read more: loanDepot shares second quarter results and wholesale exit plans
The move may have been timely, but there's no escaping the fact that most mortgage firms are going through a tough time - Homepoint included.
"I would say this is the toughest market that I have seen in my entire career, and that's saying something. The market crash of 2007 was a really tough one too, but this one has a whole different set of challenges, and a lot of it's around the margin pressures," he said.
Most experts now agree that the US is sliding into a housing recession. According to the Mortgage Bankers Association (MBA), mortgage demand has dropped to the lowest level in 22 years, down by 18% year on year.
Home sales are also down by 20% over the same period, according to the National Association of Realtors, even if house prices appear to be holding up.
To cap it all, the MBA only last week revealed that independent mortgage banks (IMBs) reported a net loss of $82 on each loan they originated in Q2, making it an even tougher environment for lenders.
"It's very difficult, profitability wise, to make much money," he said, recognizing the challenges. He was, however, quick to dispel the notion that it's all gloom and doom for the housing sector.
"I do feel some of the stuff might be a little bit overstated. There's still a lot of demand out there versus the supply, and even though we are seeing more supply coming on the market, the values are still going to hold," he said.
"We're not seeing the appreciation gains at the same rate, obviously, but I feel pretty good about where housing sits and the strength of the market. We just need to see more transactions and more volume."
Read more: "When things get tough, you need every little advantage"
Switching jobs can often boost a person's confidence and re-energize them in a way that would not be possible had they remained at their old firm - and this appears to be the case for Mancasola.
"There is a completely different culture here. There's much more willingness to be in wholesale only and put the resources towards the brokers," he said.
Although he stressed that he "wasn't unhappy" at loanDepot, he was keen to point out that his new employer's approach to wholesale lending made a refreshing change.
While loanDepot juggled between wholesale, retail and consumer direct, by exclusively targeting the wholesale channel, Homepoint was "a little more nimble", he opined.
"A lot of times I would end up having conversations with my executives and brokers asking how come loanDepot can't roll out this product, or offer this to brokers, and the truth of the matter was that too many resources were tied up with retail and consumer direct," he explained.
"When you're in the wholesale channel, you need all those resources and Homepoint puts everything into the broker channel. We do more business with brokers, and we are more competitive and move faster."
In such challenging circumstances, being a team player is all the more important, but Mancasola said he drew strength from playing tennis, a sport he once contemplated as a possible career choice.
"I was a division one college tennis player, but I realized I was not going to be able to make enough money playing tennis and went into mortgages. But it takes a lot of mental toughness to play a sport like that - you're out there on your own.
"You might have people supporting you, but at the end of the day, it's up to you. It's given me that grit to not get knocked down and to keep going, even in tough circumstances."
And his advice to win game, set and match?
"Don't put all your eggs in one basket - have a few different lenders and be willing to train on different products that are out there, so you can give your clients a lot of different options," he said.