Wholesale lender's president of originations explains policy shifts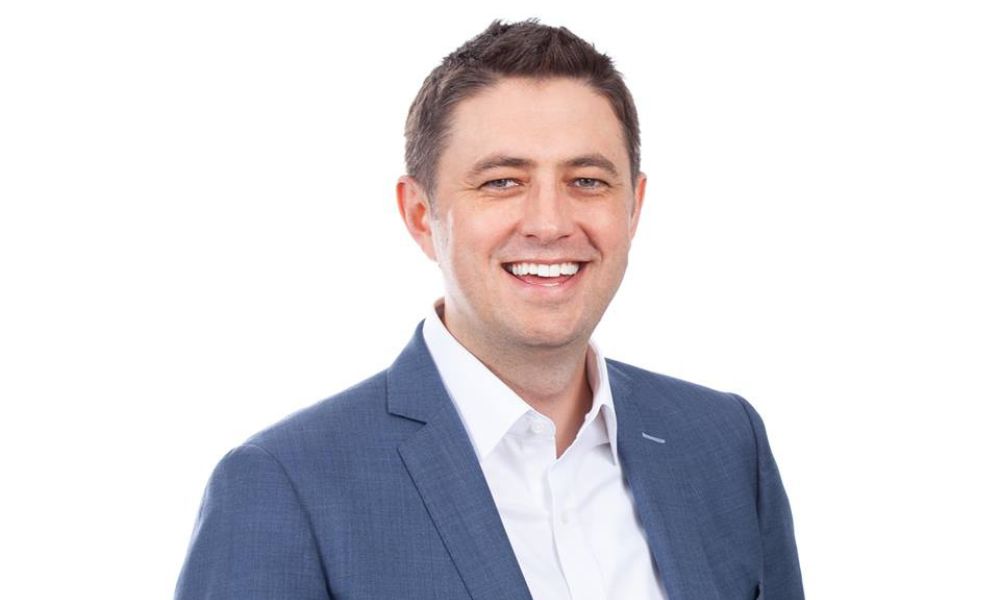 Two weeks ago, just hours before the Federal Reserve hiked interest rates to the highest level in almost three decades, Phil Shoemaker (pictured), president of originations at wholesale lender Homepoint, gave a sober assessment of the country's current economic situation.
"The reality is that there were trillions of dollars pumped into the economy through COVID. They have to raise rates, shut things down and kind of reset the system," he told Mortgage Professional America (MPA).
Stoically accepting the inevitability of Fed chair Jerome Powell's announcement, and what a three-quarter percentage point rate increase would mean to the mortgage industry, are Shoemaker trademarks.
Back in January, few mortgage professionals would have strayed away from the corporate script as bluntly and as brazenly as Shoemaker did when he stated that 2022 was going to be "one of the worst years in mortgage banking".
And that was before Russia's invasion of Ukraine. Asked if he now felt that conditions in the housing sector had become markedly worse and a familiar blunt realism came to the fore.
"I don't think it's worse, (although) it does seem like in the last couple of weeks people are at least starting to acknowledge it. But it's a good thing because that's also what's going to get us through it," he said.
Read more: 2022 "probably going to be one of the worst years in mortgage banking"
There's no denying market conditions have become increasingly challenging. Homepoint Financial's parent company, Home Point Capital, reported a Q1 loss last month after earnings dropped 38.3% to $11.9 million, which saw it lose about 27% of its share value since the start of the year, although it topped revenue estimates by more than 16% for the same period.
The company also originated $12.6 billion of residential mortgages in Q1, down 39.5% from $29.4 billion in Q4 2021.
In response, Homepoint Financial announced in mid-February that it had outsourced servicing operations to ServiceMac. It also delegated correspondent channel assets to Planet Home Lending and redeployed its direct originations segment into wholesale.
Outsourcing servicing was meant to free up resources for the firm's wholesale platform – its main focus, according to Shoemaker (it should be noted that the only other lender that's 100% wholesale is UWM).
Explaining the reasons behind the move, he said: "We really didn't have a level of scale to really be efficient financially. We didn't really perceive there to be any strategic value in actually maintaining that function in house.
"When times get really tough, lenders are focused on controlling that cost structure, not on the things that matter to the consumer. So, the only way to actually retain originators is to start throwing out these really big guarantees, which only further inflates the cost structure.
"We want to position ourselves on the channel that we think is going to best serve a consumer and have the best chance to grow overall market share," he added.
He stressed the move would give originators greater choice when it came to pricing, while maintaining the firm's support of the broker channel. "They can say, 'if this lender is not serving my customer, I can decide to send it to this lender' and that can be because of price, experience, product, whatever. With retail, you don't have that."
Read more: Meet the Godfather of wholesale
With margins compressing and refinance loan volume plummeting by more than 70% in the last year, Shoemaker is convinced Homepoint has made the right choices, while recognizing that the "big moves", primarily intended to maintain the firm's market share, had "created some noise in the market".
Looking ahead, establishing closer relationships with real estate agents (because of their influence on borrowers), readily embracing ARMs during the current tough cycle and readily accepting that a recession may well "happen much sooner", are among Shoemaker's top tips for originators.
"My advice would be, be confident, that's a strength. In this market, when things get tough, you need every little advantage…knowing that the data backs it up.
"When you're talking to your real estate agents, use that to educate the larger world around on why it's wholesale. Ultimately, we need to all be focused on making wholesale the best possible channel it can be. And if we all win, that's the goal."