Central to the association's mission, message was furthered at recent gathering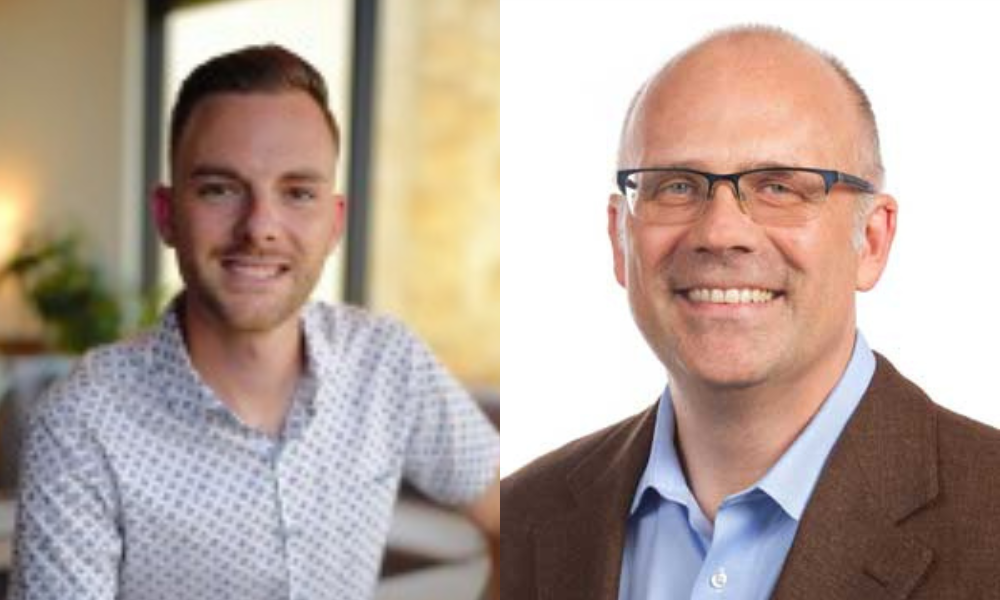 Should you happen to come across a member of the Association of Independent Mortgage Experts (AIME) and catch them in conversation, the phrase "brokers are better" may very well escape their lips. It's always been at the core of the group's mission, and is poised to become the central theme of a broader marketing effort outside its parameters to the general market. The phrase is repeated with the cadence of mantra, and if you should ask why brokers are better, you best prepare for a long chat.
Not that one needs an exit strategy when so engaged – it's a thought-provoking concept built around the delivery of top-tier products and services at an affordable price point. Heck, there's even a Brokers Are Better Network on the AIME portal, designed as a collective between the association and industry-leading vendors. So it went without saying that the concept would be expounded upon at the recent Fuse conference, the fifth iteration of an annual gathering that took place in Las Vegas from Sept. 29-Oct. 1. AIME's CEO waxed eloquently on the idea in a keynotes address, and a track was devoted to the subject as well. The name of the track: "Why Brokers Are Better." Of course.
Panelists included Tyler Hodgson (pictured top left), founder and president of NXT Mortgage Co.; Karis Koehn vice president of partnerships at AIME (who served as moderator); and Willie Newman (pictured top right), CEO and president of Home Point Financial. True to form, AIME's description of the track was decidedly serious, not messing around in expounding on its premise: "Arm yourself with the undeniable proof that brokers are the best option for borrowers and learn how to leverage verified data to become an ambassador for the broker channel in your community."
Told you they were serious about it. Central to the discussion was Home Mortgage Disclosure Act data from the Modified Loan Application Register covering some 4,316 filers. The published data contain loan level information filed by financial institutions, modified to protect consumer privacy – the latest iteration of which was released in March. The upshot: Figures show the average consumer saves an average of $9,400 going through a broker in wholesale verses retail – up to $10,400 for minorities. The findings have become something of a vindication for the broker channel ever since AIME crunched the numbers to show consumer gains.
Read more: Texas firm calls itself a 'different breed' of mortgage company
Noting his firm went all wholesale in 2018, Newman said the findings also served as validation. "It was the right decision to focus wholly on wholesale," he said. "We were looking for information that would validate, and it was the best decision. What we discovered is that HMDA data is apples to apples in comparing wholesale to retail. We proved empirically that every year into 2021 that brokers were better for consumers to the tune of $9,400 per loan. It was validating. Brokers are the obvious choice."
Newman recreated the consumer's trek toward buying a home in arguing for the broker channel. "A lot of times, this is like consumers having two different providers for these services. The first one says 'great, I can help you with that service and find you the best possible deal among five suppliers.' You go to the second provider and that person says: 'I only have one that I provide, and here's the cost associated with it.' As a consumer, what do you think? Ultimately, it's about choice."
Hodgson extended the metaphor. "We go above and beyond to educate our clients," he said. "We're not just order takers. I spend a lot of time looking at options for borrowers, helping them analyze numbers." He also takes time to break down the level of down payment required as it relates to the interest rate du jour these days given the frequency of fluctuation as the Fed seeks to tame inflation. "Brokers are better, and we have the proof to back it up."
Then, he hits clients with the metaphor: "So you think you're going to get better prices to remodel your home by going to Home Depot or Lowe's to buy some tile?" he asked rhetorically in mimicking his own presentation to clients. "Or how about you come to Tyler's Wholesale Tile Shop. I've got all these selections and prices for you."
Read next: Wholesale lender signs pact for servicing ops
Yes, the retail stores have nice commercials and fancy brick-and-mortar buildings. But at the end of the day, it's about savings. "I use that analogy for borrowers to understand what the difference is between wholesale and retail," he said.
But how to get the word out widely, there's the rub. "How do you think that we get this information out to the masses of consumers?" Koehn asked. "They're bombarded with all kinds of information. How do brokers really get that message out?"
Newman acknowledged some work on that front remains to be done, but is buoyed by recent progress: "We still have work to do, but the momentum is significant. We have the data," he added, with the serious tone of an archaeologist having found the holy grail.
Hodgson opts to see himself as something of a miniaturist rather than a muralist, optimizing strong ties to his community that the big players sorely lack. "Being a local presence in your community," he said when asked for message delivery tactics. "Obviously, I can't afford a commercial on the Super Bowl, but I can host on Facebook. I can talk to 10 people today and 10 more tomorrow and host on Facebook," he said, suggesting the whole game of social media – from TikTok videos to webinars included in the marketing arsenal. "They don't have that local presence," he said of the giant players for which a multimillion-dollar Super Bowl ad is a drop in the marketing budget. "People who are actually referring business know that brokers are better because they transfer that information to the consumer as well."