Company aims to be the best wholesale lender for broker partners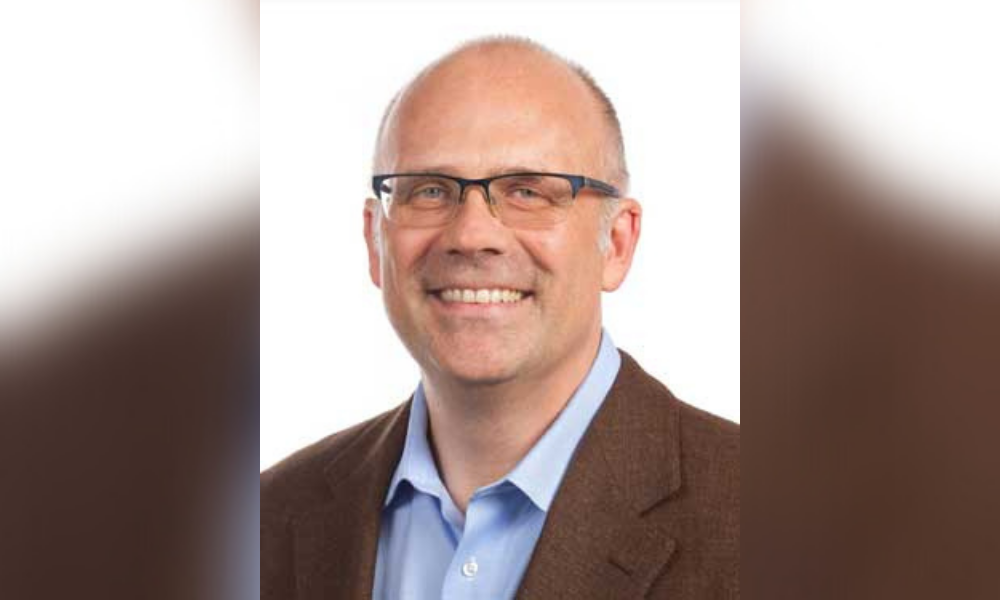 Home Point Financial Corp. has signed an agreement with ServiceMac LLC to handle the former's servicing operations.
A subsidiary of Home Point Capital Inc., Home Point Financial is one of the nation's leading mortgage originators and services. For its part, ServiceMac is an emerging mortgage servicer and part of the First American family of companies.
Mortgage Professional America reached out to Phil Shoemaker, Homepoint's president of originations, to understand the significance of the move. "Our goal is to be the best wholesale lender in the country for our broker partners," Shoemaker said. "Joining forces with ServiceMac is a significant step forward in achieving that goal."
Concurrently, Shoemaker said the agreement will enhance services on both ends. "Partnering with ServiceMac will allow us to offer the same great servicing experience for our broker partner's customers while enhancing our origination processes and technology, such that we can better support our broker partners in growing their business," he said.
Read more: Newly formed mortgage company acquires Maverick Funding
An added aim of the agreement is continuity, Shoemaker noted. Despite behind-the-scenes machinations of the agreement, he added, customers will continue to see the Homepoint brand on all communications. Such continued branding will support "…a seamless transition," according to the company.
In a separate statement, Homepoint president and CEO Willie Newman (pictured) described the process that led to the selection of ServiceMac in forging a partnership. "Identifying a provider who would care for and provide continuity to both our customers and our servicing associates was a key driver in our selection process," Newman said. "Homepoint and ServiceMac are philosophically aligned around a people-centric approach, and we're excited to work with them to elevate the customer experience and support the scale of the combined operation."
Company literature adds more context to the pact: "Outsourcing servicing will enable Homepoint to redeploy resources to support growth in Homepoint's originations channels, including expanding product offerings and enhancing the broker partner experience," a company statement reads. "In addition, ServiceMac will continue to enable support of Homepoint's broker-driven customer retention efforts, keeping them connected through its Customer For Life program."
Shoemaker noted the mutual benefit of the agreement. "This' move is a win-win for our broker partners. It allows Homepoint to continue offering the same outstanding servicing experience, while freeing up resources to accelerate enhancements to our wholesale platform," he said. "By shifting more of our focus to wholesale, we can better support the growth of our partners and the overall wholesale channel as we transition into a purchase market."
ServiceMac is expected to begin servicing loans for Homepoint in this year's second quarter, the company said.
Read next: This IPO means we're here to stay and going to thrive – Home Point CIO
According to company literature, Ann Arbor, Mich.-based Homepoint works with a nationwide network of more than 8,500 mortgage broker and correspondent partners described as having "…deep knowledge and expertise about the communities and customers they serve."
Founded in 2015, Homepoint is now the nation's third-largest wholesale mortgage lender and the seventh-largest non-bank mortgage lender.
The company announced its entry in the industry in a big way, acquiring Five Star Lender Maverick Funding Corp. in the same year of its founding. Company officials at the time said Maverick's business would serve as Home Point Financial's initial mortgage banking platform. With 30 retail branches across 10 states at the time – with a national third-party lending operation – Maverick reportedly had originated more than $3 billion of residential mortgages since 2012.
"The acquisition of Maverick provides us with a strong entry point into mortgage banking," Newman said at the time of the acquisition. "We intend on leveraging and expanding the core capabilities provided by the Maverick acquisition into a diverse, vertically integrated national mortgage banking organization."
Amid such growth, parent company Home Point Capital further raised eyebrows last year when it launched its initial public offering on the NASDAQ exchange last January. The successful IPO propelled the firm to the third slot among wholesale lender rankings. Home Point CIO Maria Fregosi told MPA at the time that the stock offering was the culmination of a record 2020 for the company, during which it grew by a rate of 178.5% – representing the fastest growth rate among the nation's top 35 lenders.
Against the specter of a pandemic, the Ann Arbor, Mich.-based company opted to slash the number of shares it would sell while decreasing its initial offer price to $13 as the Detroit News reported at the time. Expected to raise $94.25 million, shares ultimately closed at $11.32 – a 12.92% decline as major market indexes fell by some 2%, the newspaper reported. The $94 million valuation at $13 per share was already well shy of the $237 million offering the lender had previously proposed.
Still, company CIO Maria Fregosi labeled the public offering a success in that it yielded the company currency should it opt to seek growth capital. She told MPA at the time the offering proved "…we're a company that's here to stay and going to thrive."
Similar robust growth also led Pontiac, Mich-based United Wholesale Mortgage Holdings Corp. to go public a week before Homepoint and preceded by Detroit-based Rocket Companies Inc. the previous summer. Both those companies now trade on the New York Stock Exchange.