Eighteen states don't recognize broker types, forcing audited financials of $10k-plus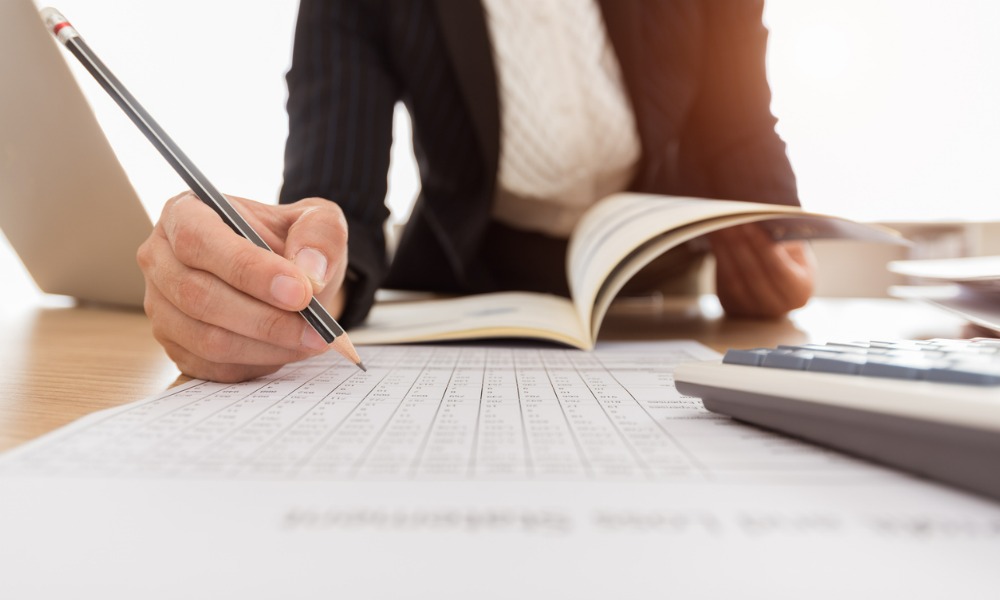 Industry professionals have weighed in on a recent proposal by the National Mortgage Licensing System (NMLS) for exemptions made for mortgage professionals – particularly brokers – related to audited financials.
The Conference of State Bank Supervisors (CSBS) last month proposed the creation of uniform state licensing standards for mortgage firms, giving stakeholders until Monday to comment. The CSBS – which operates the NMLS – sought comment until Tuesday. On that final day for comment, both the Association of Independent Mortgage Experts and The Loan Store Inc. submitted letters to the agency pushing for uniformity.
In soliciting comment, Vickie Peck, CSBS executive vice president of products and solutions explained the proposed move, formally labeled as the NMLS Modernization: Mortgage Business-Specific Requirements: "Adopting a standardized approach for mortgage industry licensing will help increase uniformity within the state system. In turn, uniform standards will streamline the licensing process for mortgage companies seeking licensure in multiple states."
The Loan Store weighs in
During a telephone interview with Mortgage Professional America, The Loan Store's spokesperson, Brad Pettiford, described what prompted the company to weigh in on the matter. The NMLS proposal would require non-delegated companies to provide audited financials to the agency every year, he explained. While the NMLS does not require mortgage brokers to do this, the issue emerges in that the agency identified brokers by license type yet there are 18 states that don't have broker-specific licenses, he added.
"That's only mortgage brokers who don't have to do it themselves," Pettiford said of the financial audits, but in 18 states there isn't a system set up for brokers to be able to say 'hey, I should be exempt.' So they're stuck. Brokers in these 18 states are disadvantaged from the other 32 in the standpoint that they can't classify. They're entitled to not have to do this but just because of how the NMLS would be set up, they're stuck having to go through the auding process."
A time-consuming and costly process
And that process is not only time-consuming but costly – between $10,000 to $20,000, according to AIME. In its own letter to the NMLS Policy Committee, AIME expounded on its stance: "AIME agrees with the overall intent of this proposal but has an important recommendation on the method in which the NMLS identifies companies that are operating strictly in brokering activities. We first want to stress the importance of continuing to exempt brokers from the audited financials requirement. Preparing audited financials would cost the average mortgage broker $10,000 or more. An annual cost of that magnitude is extremely onerous for small and mid- brokerages and risks putting the majority of brokerages out of business."
Pettiford credited AIME with helping nudge them into commenting on the proposal, buttressing the company's impetus to do so from a leadership position as their profile grows within the industry. Last month, The Loan Store purchased certain assets of Homepoint's wholesale origination channel – sparking exponential growth in the process. In a recent interview with MPA, Loan Store's president Brandon Stein said his company had some 900 mortgage partners nationwide before the transaction and more than 9,000 after the deal was consummated. After laying off 100s of employees, Homepoint ultimately opted to close its mortgage origination business and sell related assets to The Loan Store.
With such growth comes greater responsibility, Pettiford suggested in describing the motivation behind adding the company's voice to the NMLS proposal: "Upon AIME's outreach regarding the issue, we felt it was important to not only co-sign their letter but also provide one of our own. From The Loan Store's perspective, we're showing that we're not just focused on growing our business from a loan volume standpoint, we're also stepping up to take on more of a leadership role in the industry, using our voice to support the wholesale channel. It may not be too much of a surprise since so many of us are from Homepoint and we were heavily involved in broker advocacy efforts there, but it's a notable shift from the presence The Loan Store has had in the industry previously to where we hope to take it."
Stein also alluded to the company's growing presence as added impetus to add its two cents: "Our business model is fully centered around supporting our wholesale loan originator partners throughout the country," he wrote to the NMLS. "Our partners can be classified into two groups: independent mortgage brokers and non-delegated correspondent companies. Each group is comprised of organizations of varying sizes and operational footprints – some employ 100s of people and are licensed to originate loans in multiple states, while some have as few as one or two full-time employees conducting the business. We support the alternatives proposed in the letter from AIME, with the vision of creating more equitable requirements for mortgage companies across the board."
Want to make your inbox flourish with mortgage-focused news content? Get exclusive interviews, breaking news, industry events in your inbox, and always be the first to know by subscribing to our FREE daily newsletter.