Loan limit ceiling is raised by 10.5% from its current cap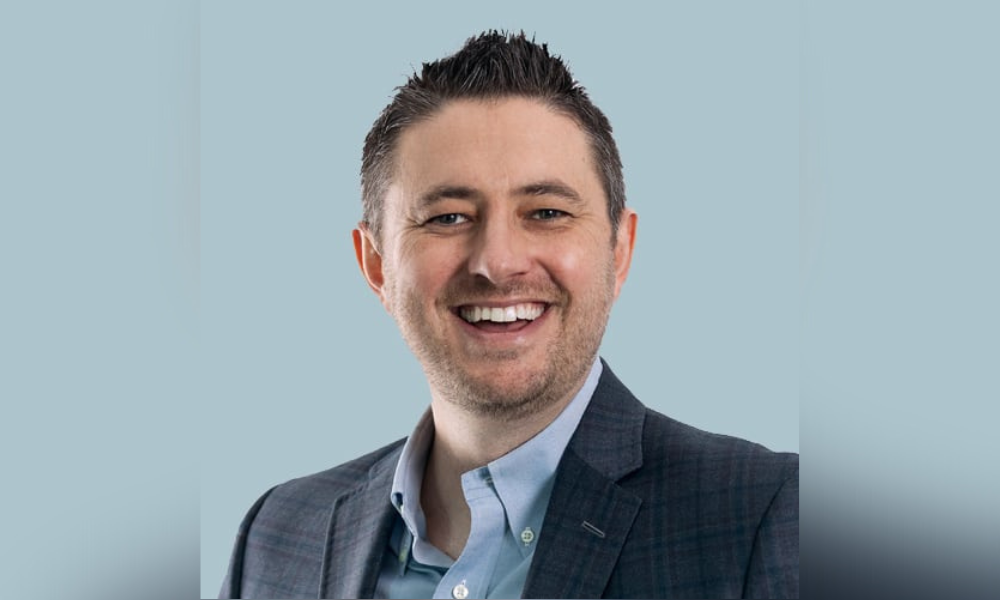 Michigan-based Homepoint this week became the latest lender to increase its conforming loan limits for conventional loans - representing an increase of about 10.5% from its current cap to at least $715,000.
The nation's third-largest wholesale lender, Homepoint has raised its limit on conventional loans ahead of the Federal Housing Finance Agency's decision to raise its conforming loan limits (CLLs) in November. The moves are being undertaken to help mortgage broker partners support more borrowers across the US in light of inflationary pressure.
"It's important that our broker partners have every possible advantage at their disposal to support customers throughout their communities," Phil Shoemaker (pictured), president of originations at Homepoint, told Mortgage Professional America. "Every chance a loan originator has to communicate with someone who is considering buying a house, that's a golden opportunity that they've got to hit out of the park. Increasing the conforming loan limits helps loan originators offer a best-possible scenario to their customers, which is especially important in this higher-rate environment."
In the way of historical context, Shoemaker noted Homepoint was also one of the first wholesale lenders to initially increase CLLs to at least $625,000 in October 2021, ahead of the FHFA announcing its 2022 limits. "Our focus is consistently on ensuring that homebuyers' best financial options were available through mortgage brokers," Shoemaker said.
As a result of the move, Homepoint is now accepting expanded conventional conforming loan limits for 1-4 units in all 50 states, starting at $715,000 for one-unit properties. Moreover, the company is accepting higher limits for two- to four-unit dwellings as well as properties in Alaska and Hawaii. The expansion will remain in effect until the 2023 FHFA CLLs are implemented in December 2022, Shoemaker noted.
Here's how Homepoint's revamped CLLs shake out:
| | | |
| --- | --- | --- |
| Units | Properties in contiguous US | Properties in Alaska and Hawaii |
| 1 | $715,000 | $1,072,500 |
| 2 | $916,000 | $1,374,000 |
| 3 | $1,107,000 | $1,660,500 |
| 4 | $1,376,000 | $2,064,000 |
Note: Maximum loan limits in high-cost counties that exceed the Homepoint Expanded 2022 Conventional Loan Limits will remain unchanged at the 2022 FHFA High-Cost Area loan limits.
Read more: Rocket ups limits for conventional loans
Traditionally in November, the FHFA adjusts CLLs to reflect changes in the housing market to help ensure homebuyers are able to secure a conventional mortgage – particularly during times when housing costs increase. This year certainly qualifies, in abundance. A confluence of forces – supply chain backlogs, limited housing stock, inflation, and others – have contributed to yield an average home price of a home in the US to $428,700 (with a median of $329,000), according to the Federal Reserve Bank of St. Louis.
Consequently, raising CLLs is a move guided less by altruism and more as a business decision to help spur future home purchases in spite of current challenges. Shoemaker acknowledged as much: "Optionality is always a big differentiator for mortgage brokers over their retail competition, whether it's pricing, loan products, or other factors," he told MPA. "We're making sure our loan originator partners are best positioned to compete and win deals, which will naturally grow our business as well."
Read next: UWM raises conventional loan cap ahead of FHFA announcement
The FHFA last year announced raising its 2022 CLLs for mortgages to be acquired by Fannie Mae and Freddie Mac to $647,200 – an increase of $98,950 from $548,200 in 2021. The agency explained the move in a statement: "The Housing and Economic Recovery Act (HERA) requires that the baseline CLL for the Enterprises be adjusted each year to reflect the change in the average US home price," officials wrote.
According to the nominal, seasonally adjusted, expanded-data FHFA HPI at the time, house prices increased 18.05%, on average, between the third quarters of 2020 and 2021. As a result, the baseline CLL in 2022 was increased by the same percentage. ​
Homepoint is the third major lender to increase its CLLs in recent days. Earlier this month, Rocket Pro TPO – a division of Detroit-based Rocket Mortgage that works with independent mortgage brokers – increased its loan limit for conventional loans to $715,000. Also this month, United Wholesale Mortgage raised its conventional loan cap to $715,000. For special statutory provisions in Alaska and Hawaii, UWM's baseline loan limit will be $1,073,000 for regular, one-unit conventional loans.