Company also poised to launch home equity loan product later this month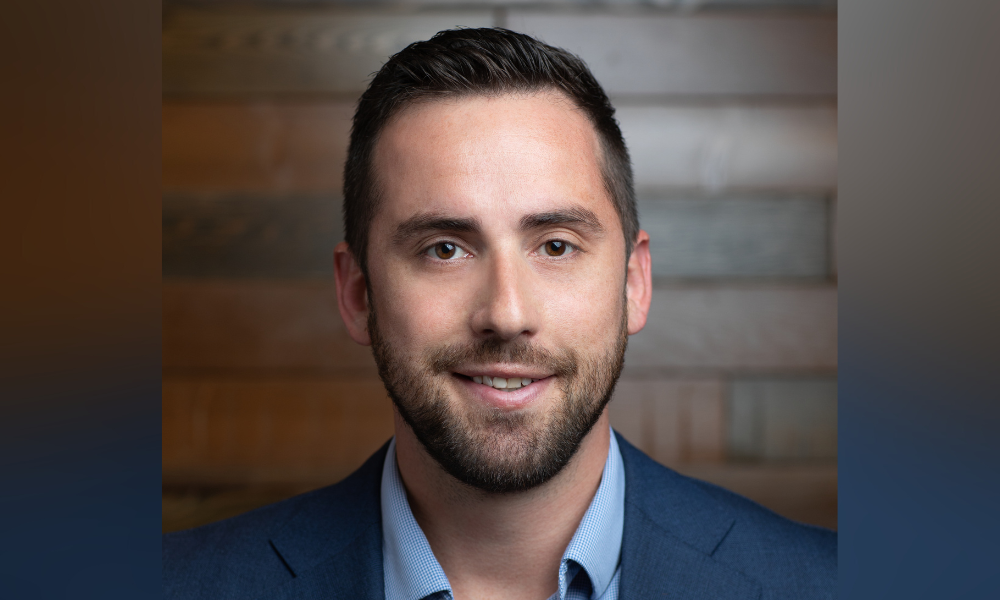 Rocket Pro TPO, a division of Detroit-based Rocket Mortgage that works with independent mortgage brokers, has increased its loan limits for conventional loans to $715,000, company officials told Mortgage Professional America.
A spokesperson labeled the development as a "monumental change" that can drastically improve pricing when compared to high balance loans. The move, the spokesperson added, is designed to give consumers greater access to conventional loans that are far less restrictive than their jumbo counterparts. Austin Niemiec (pictured), executive vice president of Rocket Pro TPO, spoke to Mortgage Professional America about the company's loan limit initiative.
"Every year, Freddie and Fannie update their loan limits and this year we are getting out ahead of it big time," Niemiec told MPA. "The official announcement isn't 'til November, so we're several months ahead here. We wanted to give our partners and their borrowers a big-time competitive advantage."
He hinted the cap might actually go higher: "These could actually come out a little bit higher than what we're rolling out today," he said on Tuesday. "We'll find out in November, but we're not waiting. We have the tech built, we have our processes that have been updated and, like I said, we believe this will be a huge competitive advantage to our brokers."
Read more: What could conforming loan limits mean to your mortgage?
Niemiec ticked off the advantages the change yields for consumers: "We're going to see our loan limits increase today, our conventional loan limits by over 10% to $715,000," he said. "That means more folks will be able to get a new conventional loan – better rates, better pricing, less money down on purchases, which is a big deal, more cash-out available on a refi and typically an easier process in documentation compared to a jumbo loan. It's a better overall loan for the borrower, better experience in getting the loan closed and, on purchase, it makes their offer a heck of a lot more attractive to sellers."
He pointed out the advantage the change gives to the company's brokers as well: "By us being the first to market this, it gives our broker partners a huge competitive advantage over other lenders and their brokers. This is why, today, we're accepting new apps, new locks on it. It's important. With the market shifting as quick as it has, speed of the game never has been more important. We have the broker community's back on this one."
In conveying the news, Niemiec reiterated the company's unveiling ahead of the GSEs' own loan limit updates. "They're going to release in November," he said. "We're going before the GSEs, so this is a big deal. We're getting way out, several months ahead of the GSEs announcing. It's a big move for us, and a big move for our partners."
The Federal Housing Finance Agency last December said conforming loan limits for Fannie Mae and Freddie Mac will rise to $647,200 in 2022 – an increase of nearly $100,000 from last year's previous record high. FHFA noted the conforming loan limit would rise in all but four US counties, but for most of the country the 2022 CLL for one-unit properties will be $647,200 – a jump of $98,950 (18.5%) from 2021. "FHFA is actively evaluating the relationship between house price growth and conforming loan limits, particularly as they relate to creating affordable and sustainable homeownership opportunities across all communities," FHFA's acting director, Sandra Thompson, said at the time.
The FHFA raised the CLLs, as prescribed by the Housing and Economic Recovery (HERA) Act of 2008, to reflect the rise in the average US home price.
Read next: Lenders raise conforming loan limits ahead of official announcement
In addition to its raised loan limits, Rocket Pro TPO told MPA of its plans to offer a home equity loan to brokers and their clients later this month. "We're very excited about this product," Niemiec said. "There's never been more equity in homes in the history of America, and at the same time there's never been more debt – especially high interest credit card debt. This new home equity loan is going to give consumers and brokers another option to tap into that record level of equity and take care of this high interest debt with inflation on the rise."
He described the product's dynamics ahead of its official launch: "The product itself, we believe, is one of the strongest out there," he said. "We can go all the way up to 90% loan-to-value. It has optionality – it's a 10-year or a 20-year fixed – heavy emphasis on the fixed. Most other home equity products are adjustable lines, which, in a rising rate environment, we believe having a fixed option is an incredible advantage. It's a great product and then it's tied into one of the most elite tech and process platforms in America with us at Rocket."
Other industry players have rolled out their versions of such products. Niemiec, however, sought to differentiate Rocket's amid an increasingly competitive landscape: "There are other lenders doing some niche products out there," he acknowledged. "But the feedback on those products – getting them closed and the tech you have to use – is that it's a little bit laborious whereas this is on our elite tech platform. It's a great option to tap into record level equity, take care of record levels of debt on an incredible platform. It's going live mid-month, and we're excited."