Plus: Conforming loans vs. jumbo loans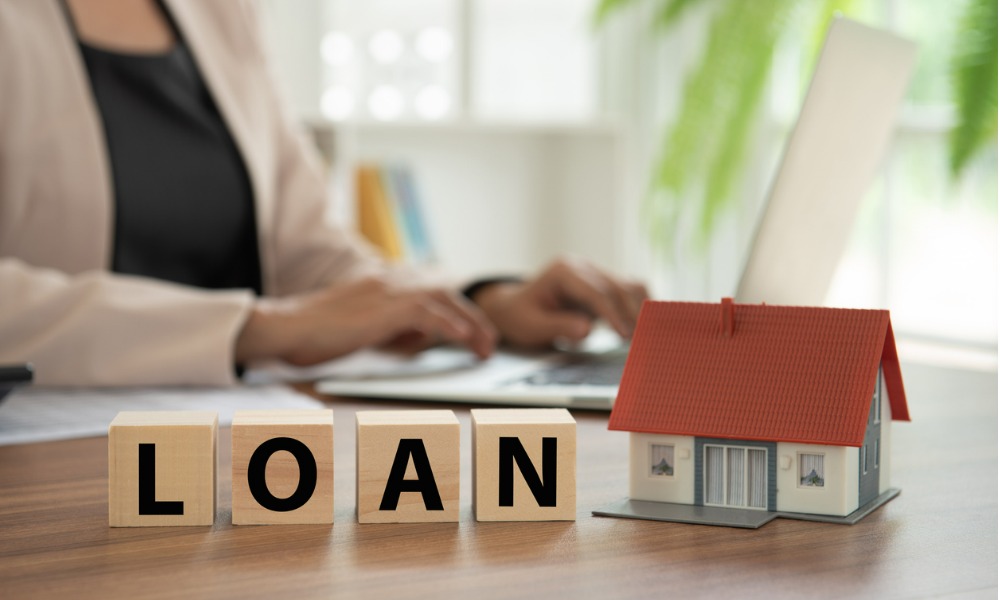 Conforming loan limits rose to $647,200 for single-unit homes in 2022, representing an 18% increase—a historically high jump in year-over-year loan limits. Here is what you need to know about what that increase could mean to you—and a strong option available to you should you fail to qualify.
What are the conforming loan limits for 2022?
The amount you can borrow with a conforming loan, commonly referred to as a regular mortgage, is adjusted every year by the Federal Housing Finance Agency (FHFA). Across most of the United States in 2022, the borrowing limit for a single-unit home is around $647,200, while in pricier parts of the US, like Hawaii, Alaska, the US Virgin Islands, and Guam, the borrowing limit is closer to $970,800. Those borrowing limits rose since 2021 when the borrowing limit on a single-unit home in most parts of the US was $548,250 and in those costlier regions was around $822,375.
While these figures represent the borrowing limits for single-unit homes, it should be noted that you can also borrow more money for two-unit, three-unit, and/or four-unit homes.
How much are the conforming loan limits per state?
The Federal Housing Finance Agency's 2022 conforming loan limits increase to $647,200 in most regions in the US is an increase of 18%—the biggest year-over-year loan limit leap in recent memory. If you are a transferee hoping to relocate, and you need some added purchasing power, this news will likely be highly beneficial.
To track disparities in housing affordability and estimate mortgage defaults region by region, the FHFA has identified high-cost areas where loan limits have risen to accommodate the exorbitant cost of real estate. In any identified high-cost areas, the median home value is more than the baseline conforming loan limit. The precise conforming loan limit can be as high as 150% of the baseline conforming loan limit, depending on the median home value in the area.
For comparison, here are conforming loan limits from major centres in four different states. In Detroit, Michigan, the conforming loan limit sits at $647,200. The conforming loan limit rises to $694,600 in Nashville, Tennessee. In San Diego, California, meanwhile, the conforming loan limit is $897,750 and in Jersey City, New Jersey, the loan limit is as much higher at $970,800.
Special consideration is also given to the non-contiguous states and territories such as Hawaii, Alaska, the US Virgin Islands, and Guam, where in 2022 the FHFA's conforming loan limit sits at $970,800.
Conforming loans vs jumbo loans
A jumbo loan may be a good option if you want to borrow more than FHFA has allowed in 2022. Simply put, jumbo loans are mortgages for anyone requiring a larger loan than the FHFA usually allows, and, compared to conforming loans, normally have higher interest rates and stricter requirements. And because jumbo loans carry a higher risk for lenders, companies make qualifying more difficult to lessen the likelihood that a borrower will default on any payments.
While lenders have their own requirements for jumbo loans, you will likely need a lower debt-to-income ratio, a higher credit score, and a larger down payment compared to conforming loans. A credit score of at least 700 and a 20% or higher down payment will likely be required. A debt-to-income ratio of between 36-45% will also be necessary. The better your debt-to-income ratio, your down payment, and your credit score, the more likely you are to get approval for a jumbo loan.
Find out what mortgage rate can I get with a 760 credit score in this article.
If, on the other hand, your debt profiles and your credit score are too weak for a conforming loan or a jumbo loan, you could apply for an FHA mortgage, which is ideal for anyone who has a debt-to-income ratio under 43% and a credit score as low as 580.
If you are a military member, or you are purchasing a home in a rural region, you might opt for a VA mortgage. You do not need a down payment for either of the home loan types. USDA mortgages often have the same limits as conforming loans and VA mortgages do not have borrowing limits.
Transferees have a higher chance of buying a house
Because conforming loans offer lower down payment options and competitive mortgage interest rates, transferees will have a higher chance of buying a home. As a transferee, you will be able to expand your search into a higher-end housing market with more options, and less stress, thanks to more available spending power and less due at the closing table.
Transferees who otherwise would have been priced out of the market will likely be able to expand their search criteria, potentially securing a new property in the new year.