"This is the year of the grind, this is the year of the climb"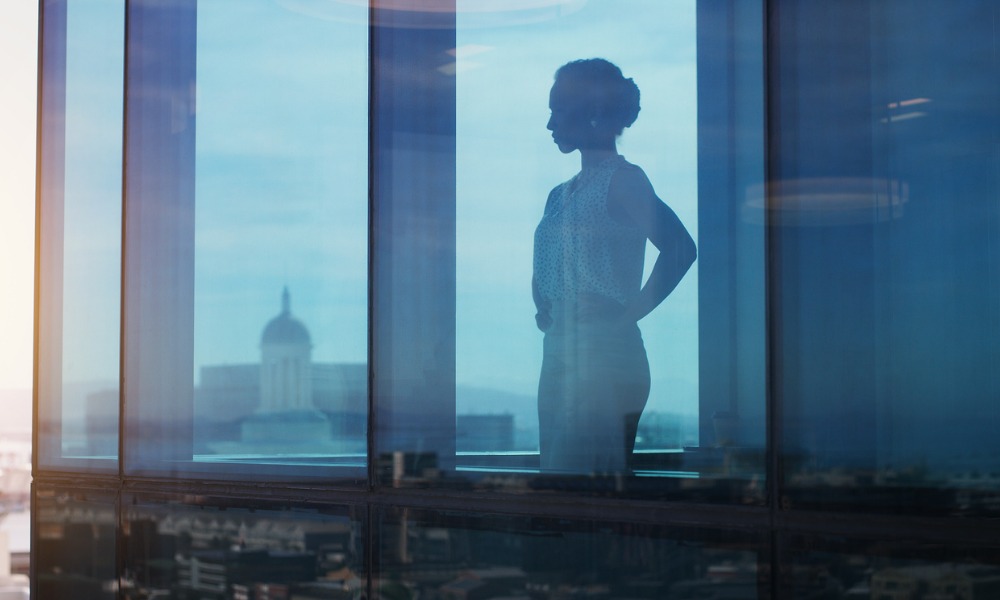 An exodus of brokers amid a changing mortgage landscape – those exiting the industry voluntarily while facing shrinking margins and others who have been laid off – yields opportunities for those who have persevered so far.
That's the assessment of Carrie Gusmus (pictured), president and CEO of Denver-based Aslan Home Lending Corp. Her insights are hardly anecdotal but informed by past industry crises and hiccups she's personally witnessed across a career that has spanned two decades. The low-hanging fruit of the refi wave now past is no more, and brokers intent on staying in the industry have to work that much harder.
"I've seen this market before," Gusmus said during a recent interview with Mortgage Professional America. "Aslan's volume this year versus last year is not down, and we're really grateful for that. Part of it is our new people. If you're coming into this industry in this environment, this is actually a time you can be really aggressive and kick on, but because there are a lot of people leaving. Maybe they just opened their basket and took all the refi and the fruit that fell into it, and now that time's over."
For Gusmus, the past is prologue: "We've seen this in recessions in the past," she said. "We saw it in 2009 – so many people left the industry in droves. I think there were 40,000 people registered in Colorado but only 4,000 or so went through with the full licensing process. We'll see that kind of shrinkage. You have to have more fortitude and more resilience and more persistence than the 90% -- which is not to say that 90% will leave."
MPA caught up with Gusmus at last week's AIME on Tour stop in Denver, one in a series of regional networking events designed to connect the organization's members, independent mortgage brokers and wholesale mortgage professionals. The tour stops provide those in the industry with opportunities to secure updates about important initiatives while learning how to get involved in advocating for the broker community.
Read more: From financial services advisor to mortgage broker
MPA last featured Gusmus in May, when she described the various market iterations in which she's performed. Her career began in the financial services industry from 1990 to 2001 when she worked for a veritable who's who of the industry – Shearson Lehman Hutton, Smith Barney, and A.G. Edwards, to name a few.
By 2005, she was recruited by Countrywide, where she worked until 2008 – the year the wheels started falling apart in the industry in what would forever be known as the Great Recession. Inexplicably, Bank of America was making overtures to buy Countrywide and would eventually purchase it for $40 billion in what many view as arguably the worst financial transaction in history. Sensing choppy waters ahead, she got out before being struck by the consolidations wave.
Read more: CEO reignites AIME
Such experience has also yielded perspective. While many grouse about the current mortgage rate hovering at about 6.7% for a 30-year fixed, she bought her first home when the interest rate was 10.5%, she said. She added that people will continue to take out loans regardless of the rate environment. "So it doesn't matter if they're 18% or 8% or 2.8%. If you want to buy a home, you get a loan at the prevailing rate. I had a healthy perspective after buying a house at 10.5%."
Which isn't to say the road ahead is going to be easy for brokers, she acknowledged. As a result, it's critical to maintain referral partnerships, including affinity relationships with corporations. "We focus on referral partnerships – whether that's builders or financial advisors, CPAs, attorneys, corporations – just partnerships with people. There are a lot of people losing their partnerships right now."
Like a coach rallying an underdog team in the locker room before a decisive game, Gusmus prepared her team at the beginning of the year. "I told my people at our kick-off meeting this year: This is the year of the grind, this is the year of the climb. I promise you, this year is going to turn really stinkin' hard, and it did. And they're prepped for it. Stop whining and get to work."
That's what you call tough love.