Carrie Gusmus has seen it all, and perspective has helped her thrive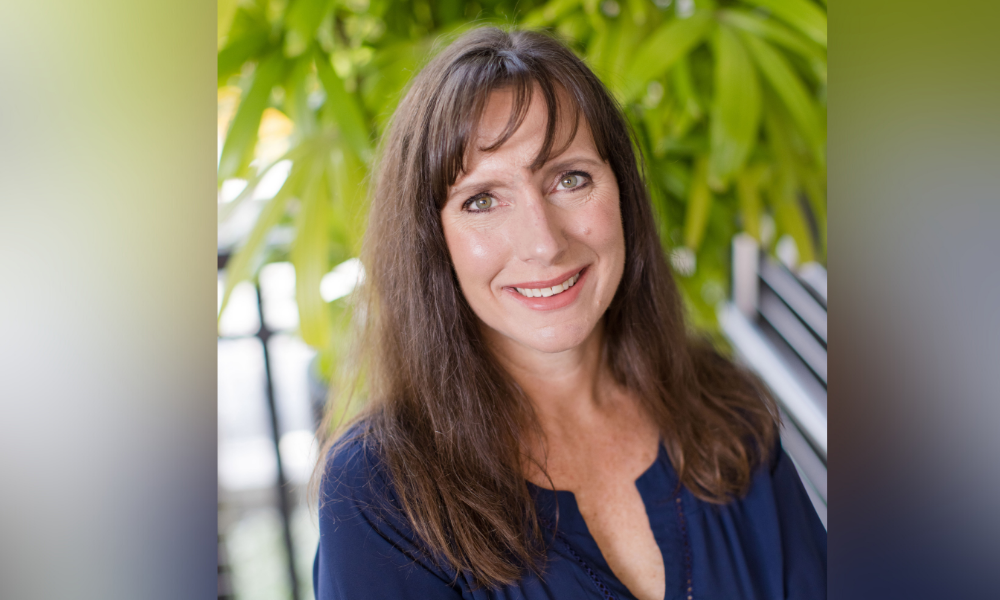 Once you've had a front-row seat for a subprime mortgage meltdown that nearly wrecked the economy in the early aught years, you're pretty much prepared for anything.
That's the case with Carrie Gusmus, president and CEO of Denver-based Aslan Home Lending Corp., who's been poised to roll with the punches amid the current mercurial market given the depth of her experience.
Her career began in the financial services industry from 1990 to 2001 when she worked for a veritable who's who of the industry – Shearson Lehman Hutton, Smith Barney, and A.G. Edwards, to name a few.
But even apart from her work life, she earned some perspective on higher rates. "The interest rate on the first home I bought was 10.5%," she noted. "What we're going through now was fully expected, people just stopped believing it," she said of rising rates, inflation, and a host of other challenges faced by would-be homeowners.
"People do loans no matter what the rate environment is, because they want to buy houses and we're not a culture that buys houses with cash," she said. "So it doesn't matter if they're 18% or 8% or 2.8%. If you want to buy a home you get a loan at the prevailing rate. I had a healthy perspective after buying a house at 10.5%."
After "ten years and change" in the financial services industry, however, she yearned for something different. "I was just burned out," she said. "I was tired. I had a friend – my closest friend actually – who was a mortgage broker. I used to kind of pick on her telling her she worked three hours a week whether she had to or not, and she worked from home."
Her friend got a job offer in the mortgage industry she ended up taking. "She described it to me, and I asked me to give me their phone number because I wanted to do that. I called, and it was a joint venture between Wells Fargo and RE/MAX. I was in retail, and they had 9% of the market – which was crazy. I was overseeing three locations."
Read more: CEO reignites AIME
Gusmus took to it like a fish to water. "Stepping into mortgage had a lot less complexity because I had traded stocks, bonds, mutual funds and options. The complexity as far as dealing with my clients was much less, but I just really loved it from the first day because I got to talk to people about something they wanted to talk about instead of twisting their arm about something they didn't want," she explained.
"I was highly successful in the financial planning business, but mortgage was always such a delight. It's the No. 1 [most] significant not only investment, but source of equity and liquidity in people's lives [and] the safety and security and the feeling of their place. It was always such fun from the very first day to help people with that."
By 2005, she was recruited by Countrywide, where she worked until 2008. By then, Bank of America was making overtures to buy that company – eventually purchased for $40 billion in what many believe to be the worst financial transaction in history. Gusmus saw the writing on the wall, knowing the dreaded, euphemistic "consolidations" would ensue.
She was right, but got out before mass consolidations affected her. "Things really started to implode," she recalled. Needless to say, 2008 was a year to remember given such career shifts.
But it also was a year with happier memories, when she married her husband after having played softball with him on a team for six years. "We were great friends, and we were married in 2008," she said, adding they now have two children – a girl and boy born in 2009 and 2010, respectively.
Read next: Putting the subprime ghost to rest
Her husband at the time was also going through some professional disenchantment after a career in commercial construction sales, opting instead to become a teacher. Their combined income shrunk as a result, she acknowledged, but they made it work – including with the sale of a second home.
"It was just something that he wanted to do," she said. "It's a dream that he had." Part of what helped him decide was his superintendent used to call him every day around six in the morning, cussing. "'Starting my day with the f-bomb dropped on me is not what I want to do,'" she recalled her husband saying before he became a high school football coach and teacher.
Despite having seen implosions, consolidations and the like, she was not embittered: "It really strengthened my faith in the need for quality and integrity at the loan officers' level," she said. "You can't control what Wall Street is going to do. They're forever wanting to take greater and greater risks and you're always going to have bad players. You have greedy people. A good loan is one that pays back."
For her, a stint with Cherry Creek Mortgage followed between 2008 and 2010, during which time she served as branch manager. It turned out to be a challenge, with an infant and 14-month-old at home, she recalled. "I just needed a break, which was very little because I'm such a productive person," she said, noting a short stint at Guild Mortgage. After that, she went to Fairway Lending before returning to Cherry Creek for about a year.
At long last, she decided to open her own brokerage firm in 2019. As Aslan Home Lending Corp.'s president and CEO, she oversees a staff of 57. Last year, the company posted some $500 million across around 1,000 units, she said. Ever productive, Gusmus does a bit of originating still even while supervising others – posting some $48 million in volume across 100 units.
Her company is experiencing growth too, even as others resort to layoffs now that the refinancing boom has leveled off. The company originally had nine people when it launched and has added 10 originators to its staff – including those in processing and administration, she said.
Largely by virtue of her experience, the company hasn't had to pivot to other areas to stay afloat. "Our focus has always been to try and maintain a high level of purchase percentage as well as focus on what I call necessary refinancing. People are going to refinance because of construction, divorce, cash-outs for education, and things like that, regardless of what the rate is," she said.
She noted the Association of Independent Mortgage Experts (AIME) also has loomed large throughout her career. "We love AIME, part of it just for the camaraderie and collaboration," she said. Even on a casual Facebook platform, she noted "You can ask questions, and people jump to answer and befriend you. When you need help, someone with experience is going to help."
To be sure, it's been a long and winding road for Gusmus. But as her success demonstrates, the journey has been well worth it.