It is gearing up for a massive 2022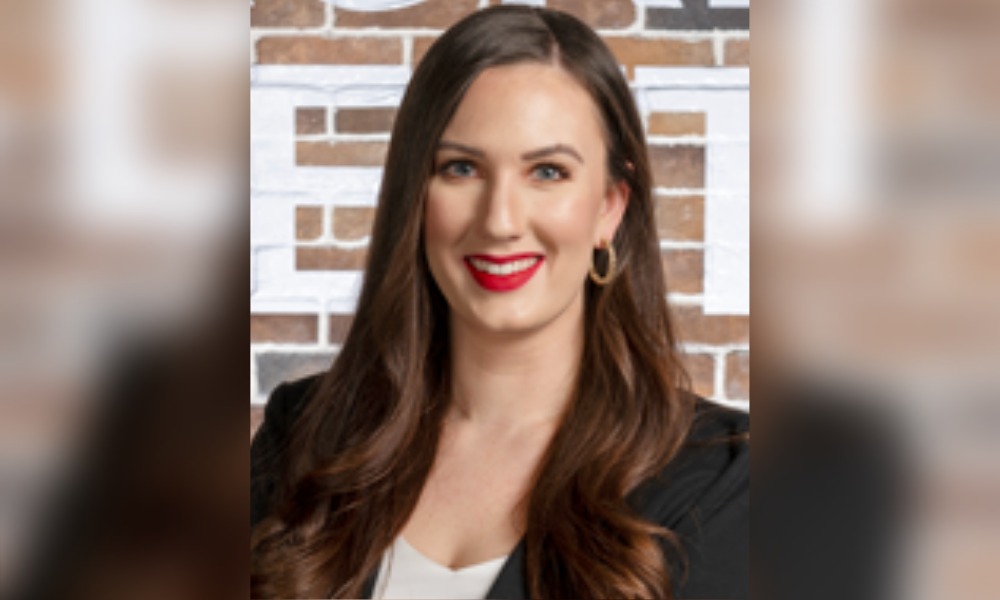 At AIME, what a difference – a soul-soothing, anxiety-alleviating, tension-halting transformative difference – a year makes.
Since taking the helm of the Association of Independent Mortgage Experts one year ago, CEO Katie Sweeney (pictured) has galvanized her group's rank and file to refocus on its mission as a group supporting independent mortgage brokers after a previous era fraught with divisiveness and controversy. A one-stop portal for members has been established, along with a series of new benefits. Renewed focus in service of the group's mission aims to further unite membership, which has doubled in number from the previous year.
For AIME, things didn't always look so rosy. Toward the end of her predecessor's leadership when some acrimony had been created, Sweeney was tapped to lead the splintered group in January 2021. In an interview with Mortgage Professional America, she detailed steps she has spearheaded since taking the reins to refocus on AIME's mission of supporting independent mortgage brokers, protecting its members, and growing the wholesale mortgage channel with curated tools, industry-leading resources, and exclusive access to technology.
AIME was an offshoot of a grassroots movement literally known as BRAWL. An acronym for Brokers Rallying Against Whole-tail Lending, the messaging shed light on wholesale lenders' practices in refinancing loans for clients amid falling interest rates, unbeknownst to mortgage brokers.
Sweeney recognized the industry-internal conflict that begat the BRAWL movement but acknowledged the overly brash approach to dealing with the issue could be disarming to some.
"There was a status quo within the industry that was expected for a long time when it came to working with brokers and with the wholesale channel, and that was: broker brings a lender a client, then that client belongs to the lender," she explained.
"Well, that doesn't do a whole lot to grow the channel, nor does it do a whole lot to help serve the broker community. It effectively turns our channel into a lead source for lenders with a large retail or consumer direct presence, which isn't good for the consumer. If our belief is consumers are best served by working with a broker, we're not really fostering a client-for-life mentality with that process. When AIME came along, it was a bit jarring for people who had gotten used to decades of the way things were."
Sweeney provided historical context with the fragmentation that followed the 2008 subprime mortgage meltdown that all but broke the US economy before government intervention. "When the market crashed, I was in high school," she volunteered. "It was a long time ago. Coming out of that, you saw broker market share pre-crash sitting at 60% to 70%-plus, drop all the way down to single digits because those same large lenders wrongfully pointed blame in the direction of independent small businesses, mortgage brokers."
Against that backdrop, many were ready to rumble. "BRAWL was intended to unify a community that was fragmented, that didn't have any support, didn't have any representation, didn't have any structure, and a lot of time those movements start a little brash – very bold, very aggressive – to grab people's attention and make sure they are listening," she explained.
With its not-so-subtle acronymic reference to a preferred style in effecting change, the movement was unleashed but with an anachronistic tone, Sweeney suggested.
"I think a lot of the communication style – because it was so new and intended to grab people's attention – was a little aggressive, though necessary," Sweeney said in retrospect. "We've now evolved that into an association people have a lot of respect for and have a lot of belief in without totally losing our edge. We still have very firm beliefs in what we want to do and who we represent, but we're presenting things in a way that is a little more polished and a little less polarizing than they were when we first started."
Ensuing changes since BRAWL's peak were needed to rescue the group's very mission, Sweeney suggested. "It's been a shift in focus," she said. "AIME, to get off the ground initially, was very polarizing, and it grabbed a lot of people's attention. Once that started snowballing, our reputation and awareness of what our goals are started to fray quite a bit faster."
The repairs have paid dividends, with membership doubling over the past 12 months. Sweeney said the four-year-old association now counts between 60,000 to 65,000 members across all 50 states in the US, Puerto Rico and Guam.
With its focus regained, the Sweeney-led AIME then set out to launch a number of benefits to members who have weathered the storm. Sweeney said she sees each offering as forming a fabric supporting a structure of stability with further growth in mind. Among those recently launched initiatives are:
The AIME Member Portal (AMP) is a portal that aggregates everything the group is doing in one place. Before, Sweeney noted, the only forms of communication used were email and a Facebook page, the latter especially problematic to those not on social media. With the mobile-first design, the web browser-accessed portal contains membership profiles; ways to secure event tickets; paths to submit recommendations; and conduits to further engage in group initiatives, such as participating in lobbying and/or legislative efforts, the CEO noted.
Health care programs will be offered starting in early January, Sweeney added. "Aggregating the most competitive pricing for health care policies in different regions across the country and offering those back," Sweeney explained. "Small business owners negotiating health care rates for their companies can be really challenging, so we're taking the power of the size of our community and leveraging that with policies that are local to each individual company."
Committee structures were launched this year, putting members and brokers at the forefront of the decision-making process. More are planned for early 2022. "I'll be the first person to acknowledge that I am not a broker," Sweeney offered. "I'm not a loan officer, I've never originated a loan, I've never worked at a brokerage. I'm not the person who should be making those decisions in a vacuum to represent a community that I technically haven't been in on the ground of. We need our membership to step forward and say – from their perspective, their positions, their backgrounds – what are the things that make the most sense; where should we be focusing our time; what sort of initiatives are going to be the most beneficial for other brokers moving forward and then balancing that with the actual execution and implementation. How can we, as an organization, support those initiatives?" To that end, a series of committees were launched this year, with another slate planned for early 2022. Committees planned for this coming January and February will focus on advocacy, education, support, channel development and growth – the verticals that constitute AIME's mission, she said.
The Spark program uses grants to fuel new business and employment opportunities for entrepreneurs in the wholesale mortgage industry – particularly active-duty military and/or their spouses, veterans, minorities and women. "It allows us to not only select people for new funding, but for brokers and loan officers coming from retail and helping them get a brokerage set up in a wholesale channel. We truly believe brokers are the best people for consumers to work with and the best way to do that is to make sure the loan officer and small business owners look like and understand the perspectives and backgrounds of the communities they serve. We also put everybody through a four-week training program to make sure we're not just cutting a check and saying, 'good luck,' but actually providing help in getting those businesses off the ground."
Outreach and education for college graduates are also part of the mix, Sweeney added. "People who've never worked in the mortgage industry before who might not understand the types of opportunity that exists not only in our industry but, specifically, in our channel," she explained. The same sort of outreach is being offered for loan officers working in other channels, "…and just talking with them about the opportunity that exists in wholesale, the flexibility that comes along with working either for a brokerage or starting their own and having the ability to be a small business owner and entrepreneur if that's something that's always been of interest to them."
The big goal for 2022, in the aggregate: "To make sure that we're making decisions that are focused around our community and that we're providing support to brokers so they have more time and space to better serve consumers," she said. "At the end of the day, our objective is to be a resource to the people who have a direct impact on all consumers. We are traditionally the only channel that's hyper-focused on local community impact and working with underserved communities alongside consumers of all different credit backgrounds, different credit histories, and first-time homebuyers.
"We want to be the association that can provide all the support that's necessary so that our members can continue to impact their local communities even more than they have when they were working on their own without support. The more that we can do to provide support for the channel the more people they can help, and the more consumers win – which is the goal for everybody."
In her talk with Mortgage Professional America, Sweeney noted AIME's penchant for fiery symbolism – the association's annual conference named Fuse, the grant-driven Spark initiative and the Ignite Training Program – to name three. The metaphor seems apt even amid the embers of past controversy, but more for the ensuing light being shed on a bright future ahead. What a difference a year makes.