Company is fresh off $30 million in venture funding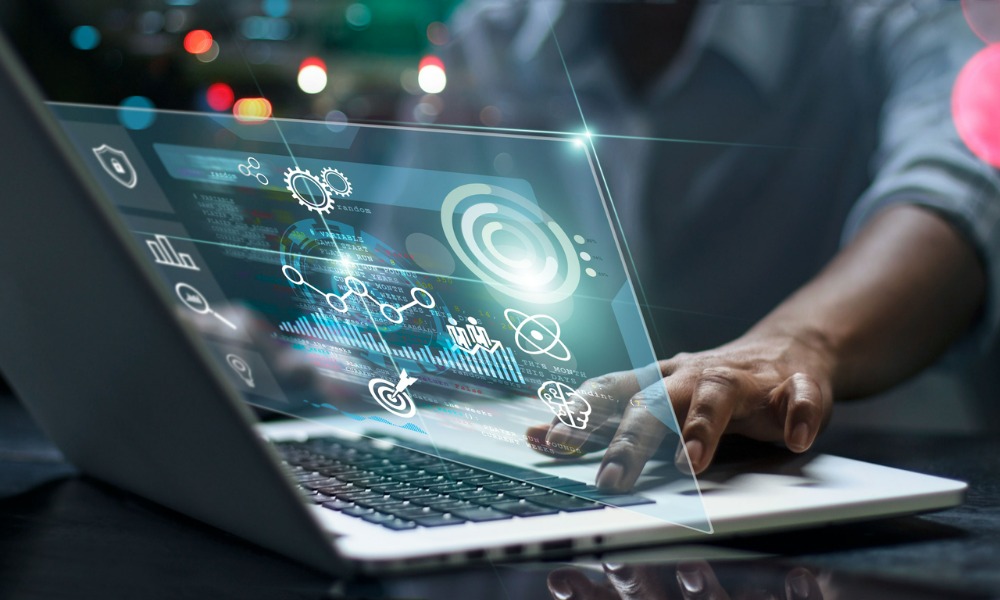 Vesta's new mortgage loan origination software-as-a-service (SaaS) platform is fresh out of beta testing. Its founders are targeting potential lender customers including banks, broader financial institutions or smaller mortgage lenders.
The San Francisco-based start-up debuted in late 2020 and employs about 20 people at this point. It recently raised $30 million in Series A venture capital cash in a round led by Andreesen Horowitz, with participation from new investor Zigg Capital. Previously, Vesta pulled in $5 million in seed money, and seed investors Conversion Capital and Bain Capital Partners participated in the new round – money designed to help accelerate hiring and customer expansion.
What it is
The company's chief executive officer Mike Yu describes Vesta's cloud-based platform as serving three key functions.
The first is that it serves as "the source of truth or system of record." Translated, Yu said, when someone applies for a mortgage, the system provides a central place to store document information and data.
The second function is "workflow orchestration," figuring out next steps on the mortgage origination process, such as what a lender or someone in back-office operations must accomplish, with a goal of handling that process quickly and automated where possible.
The third core function is to "offer a platform that other technologists can build on top of to build other technologies serving more responders," Yu said.
Read more: Roostify's new CFO brings B2B SaaS experience
A "source of truth" is a system that helps validate information such as social security numbers and other personal data, Yu explained.
Vesta until now has had several early design or beta partners to help build and evolve the system.
A long integration process
Companies that wish to subscribe to Vesta's technology should prepare for a process of implementation that takes some time, Yu explained.
"This typically takes months because it is a source of truth for a lender. It is one of their core systems, and so they are both very thoughtful about how they do the selection as well as how they execute the implementation," Yu said.
The first step involves having a company reach out to Vesta. Yu said executives then get a non-disclosure agreement in place, allowing for a software demonstration.
If a client moves forward, parts of the sales process can go quickly, but other elements have taken months as the company works with clients to weave the technology into its systems. An annual subscription is required.
Once a go-ahead is in place, Vesta focuses on setting up lender customers' workflows.
"A huge amount of the value of Vesta is that … you can encode your entire mortgage processing workflow, which is often a 200-page document of instructions for humans," Yu said.
Once that's accomplished, the system will then coordinate that workflow and inform users about next steps on loan appraisals and other important matters. Workflow is encoded without engineers having to write any code (a no-code interface), leaving an interface that both Vesta and clients can use. Clients can make changes within the interface over time.
Initial early clients have worked directly with Yu and the company's communications team in the early part of the implementation process. In-person meetings aren't required. Work can be done mostly asynchronously, Yu said, if clients can provide documentation of current processes.
"Lenders often have checklists and standard operating procedures, manuals and user guides, and if they send us all of that, we can turn that into their best in process without significant involvement from them," Yu said. "Then there is a [quality assurance] step where we go back and we show [the system] to them and we walk them through it and they give us feedback."
Changes and tweaks
If all of the processes are well documented, Vesta can finish its initial implementation in a couple of weeks. But changes and client feedback tend to stretch out the process considerably, Yu said.
"Frequently," he said, "the difficulty is if it's documented, and we do something and we show it to [customers] and they have significant changes they want to make, then it can stretch out for a couple of months."
Read next: Mortgage originations poised to beat historic record
After quality assurance comes user acceptance testing, which can be accomplished relatively quickly.
Customers "may have things they want to integrate into the Vessel platform and we have application programming interfaces [API} that they can build against if they have their own proprietary technology that they want to integrate," Yu noted. "Our early design partners [beta testers] are in that camp."
He said that this phase can be rapid compared to the others, because "building proprietary technology and integrating it into our system can be done quite quickly," versus older systems where integration can take added months.
Initial adopters have been mortgage lenders focused on the direct-to-consumer channel, though Vesta is pitching to players of all sizes.
Months versus years
It is relatively rapid for loan origination systems to take months to implement. Yu said bigger financial institutions have often taken far longer.
"There are stories I've heard of big financial institutions taking multiple years – greater than three – to implement a new loan origination system, because it is such a core system to everyone of your operational uses," Yu said. "All of the complexity in the process of originating a mortgage touches the system. There's a huge surface area of functionality you have to build [and] there are lots of integrations that have to be done, and that leads to significant efforts to implement."
Yu wants to build his company into a major industry player over the next few years.
"The hope is that in five years, a very large number of lenders are using Vesta as their origination system and that this unlocks process innovation for them" and many more opportunities, Yu said.