Startup updated tech to promote more client/lender collaboration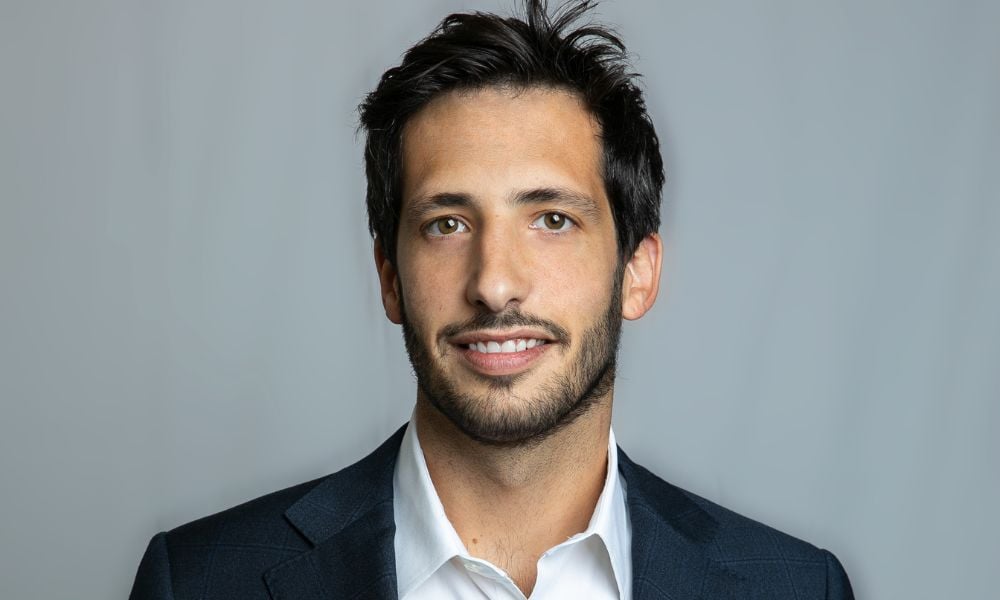 For Brace, loss mitigation is the company's bread and butter. With that in mind, its core technology has undergone an upgrade.
The California-based fintech launched in late 2017 with a platform designed to help banks and other mortgage lenders better manage loss mitigation processes stemming from when a customer can no longer make mortgage payments. Brace recently debuted its next-generation Default Management Platform, a white-label system that gives its customers the ability to handle clients in distress more efficiently.
The upgraded platform integrates life workflows, tasking communications and performance reporting into a single environment that helps determine the right way to mitigate losses in each homeowner's situation.
"It's a change in how we do work from sequential processing to more collaboration," explained Brace founder and CEO Eric Rachmel (pictured). He added the result is "a rethinking and learning from what we've [been shown by] customers in the market over the last few years."
Read more: RoundPoint implements new loss-mitigation workflow software
Direct customers include banks and non-bank lenders – any that services mortgages.
The technology
Brace's system combines a workflow tool with a homeowner engagement tool and underwriting system. They are designed in combination to help automate and more efficiently handle the loss mitigation process for homeowners in financial trouble. The process is handled digitally but also lets bank lenders and servicers engage their customers both digitally and offline.
"We then have… that unique workflow approach of many hands on a loan to [help resolve] that loan quickly and then ultimately also built the re-underwriting engines so we can work alone, all the way through, to get that loan re-performing and back on track," Rachmel said.
A key ingredient to making it work includes codified algorithms designed by the company to help improve workflow management and also understand and engage with homeowners in their situations.
The company bills its technology as the first of its kind in mortgage default servicing, something that can replace legacy systems and disparate technology with a connected infrastructure that unites each process and procedure within the loss mitigation chain.
Added features include a guided mobile and desktop interface that gives consumers 24-hour access to both apply and monitor their application. After an application is sent in, services side workflow and tasks are automated, the company said, adjusting live to each progressive data point. According to the company, this process is designed to boost team productivity and servicing margins. Live reporting is also provided for each step of the process so team management can be responsive, and it helps with audit trails.
The hardest area
According to Rachmel, dealing with homeowners who can no longer make payments is the hardest area of servicing, and there is a serious need to modernize the process.
Helping to make the system better improves the process for the bank or lender, the consumer and the loan investor, he noted.
"To actually get that loan and that homeowner back on track, back to re-performing – it's massively important," Rachmel said. "The old world of [managing defaults] is very paper based – no understanding, no collaboration. They sent you a big paper packet with 50 pages and lots of jargon."
A consumer's only option for help has been to typically rely on call centers, he noted. Brace's system allows for collaboration and homeowner participation in the process, creating better understanding – and there's also a better resolution, he said.
"We allow banks and non-banks to get to that loan quicker, which remediates that loan much faster and allows you [reach a point where] the reperformance rates are better," Rachmel added.
Read next: Constant-SolomonEdwards partnership automates mortgage modifications
Part of what helps that is the platform's underwriting engine, which identifies loan modifications that might be available. With the older way, there are also modification options for consumers, from forbearances to deferrals or loan modifications, but those were disparate options with many regulations and requirements governing all of them.
"There was no robust, modern system," Rachmel said. "The systems in place were decades old and loss mitigation really needed a new facelift."
Growth
Brace has "a number of the largest banks in the country as clients," Rachmel said. The company employs just over 50 people and has raised more than $30 million in venture capital so far.
The company is well funded, Rachmel said, with plans to build more tools and potentially expand the platform into loan servicing.
In the long run, he added, Brace has plenty of room to remain solo, considering servicing is a $15 trillion asset class.
"You can absolutely be a standalone business" in the space, he said.