CTOs, tech-driven platforms, an acquisition and more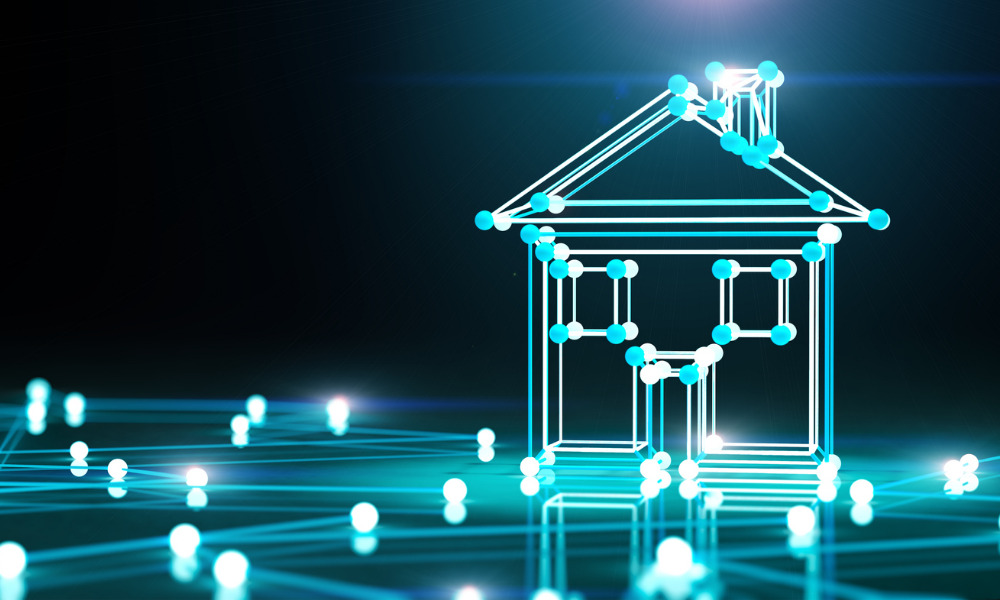 Point raised $115 million to fuel further expansion of its home equity platform. Gateless and Xactus named new chief technology officers. Digital mortgage lender loanDepot plans new products through its mello business unit. Banyan Software acquired Loan Vision for an undisclosed price. Cross River and Bridgeton Capital will link up to develop a commercial real estate lending platform.
Point
Point pulled in $115 million in new funding designed to propel expansion and the scaling of its home equity platform.
WestCap led the California fintech's Series C round. Existing investors Andreessen Horowitz, Ribbit Capital, Redwood Trust, Atalya Capital Management and DAG Ventures also participated. Deer Park Road Management, The Palisades Group and Alpaca VC are among the new investors that joined on.
Read more: Mortgage tech news roundup: April 29
Point is centered around a home equity platform designed to provide homeowners access to equity financing in exchange for a small share of the future value of their homes. Plans call for using the money to scale the platform and extend its execution and distribution advantages. Execs will also use the money infusion to invest in new products, enhance the company's platform, boost customers, partners and investors and grow into a total of 28 states.
Currently, Point is in 16 states and the District of Columbia.
Gateless
Gateless, a mortgage technology company focused on intelligent automation, promoted Bryan Jackson to the role of chief technology officer.
Jackson was previously head of product delivery. In his new role, he'll handle infrastructure, vendor management and outsourcing of tech related services, information security, system architecture, engineering and data science, among other tasks.
Earlier in April, Gateless announced it had formed a strategic partnership with Google Cloud to accelerate document classification and extraction coverage used by its Gateless Smart Underwrite product.
Plans call for connecting Google Cloud's machine-learning-informed DocAI capabilities with Gateless's proprietary technology to boost how many documents can be identified and used to extract meaningful data.
loanDepot
Digital mortgage lender loanDepot is gearing up to launch a number of new products through its mello business unit.
The California company said mello will launch several "innovative, digital first, secured and unsecured" lending products envisioned to help customers access their funds easily and conveniently in as little as seven days.
The first product will be melo HELOC (home equity line of credit). Due to launch in 2022's third quarter, mello's version of HELOC is designed to help customers leverage their home equity more quickly and easier than standard home equity line of credit products offered by traditional banks and lenders.
With mello's HELOC, the goal is digital simplicity and speed. Consumers will be able to obtain a no-hassle online rate quote in less than five minutes and they can pre-qualify for equity loans with no bad impact on their credit scores.
Banyan Software
Banyan Software has acquired Loan Vision for an undisclosed price.
Banyan is focused on acquiring, building and growing enterprise software businesses, and Loan Vision (AKA Bestborn Business Solutions) provides loan level accounting software to the mortgage banking industry.
Launched at the MBA Technology Solutions Conference and Expo in 2013, Loan Vision has worked with more than 250 customers to help reduce risk, streamline manual processes and lower operating expenses. The company has focused on helping mortgage industry accounting departments become more efficient and develop better insight into financial performance and profitability.
Xactus
Xactus, a mortgage verification technology company, has brought on James Owens as its new chief technology officer.
Owens will set and oversee technology strategy for Xactus, focused on priorities such as the tech side of new product development and implementation across the company's platforms. He'll also direct other corporate technical priorities including IT and data security.
An IT financial services veteran, Owens was previously at OneMain Financial, where he held positions including chief architect/head of technology strategy and chief technology officer. While there, he aligned technology initiatives to the company's long-term business strategy. He's also a veteran of companies including Black Knight Financial Services.
Read next: loanDepot moves Ginnie Mae-funded loan servicing in-house
Xactus is the product of a merger of companies including Credit Plus, Universal Credit Services, CIS Credit Solutions, Avantus, DataFacts Lending Solutions and SharperLending.
Cross River/Bridgeton Capital
Cross River Bank's commercial real estate team is partnering with Erithmitic (also known as Bridgeton Capital) to develop a tech-driven commercial real estate lending platform.
Cross River is a technology infrastructure provider, and Erithmitic/Bridgeton is a tech-enabled data driven commercial real estate platform.
Their platform is envisioned as a thorough CRE marketplace to source, originate and allocate risk of CRE loans nationally. It is designed to provide borrowers and sellers with affordable opportunities in more places, and it will also allow Cross River to expand into new markets.