A partnership, no credit score, Spanish-language launch and more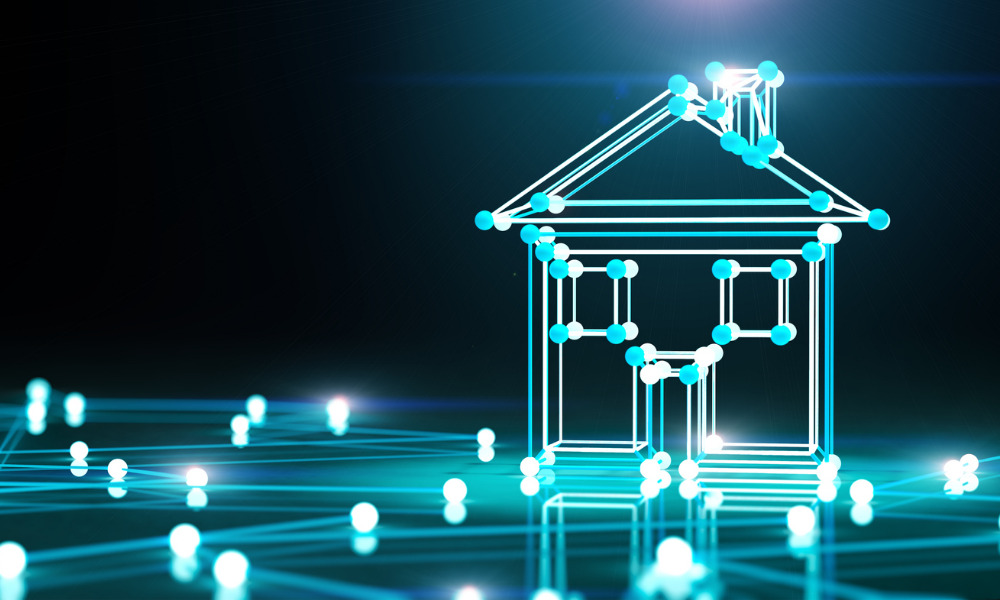 This week, Sagent disclosed it has forged a 10-year technology partnership with Bank of England Mortgage. Fintech start-up Nada raised a $8.1 million seed financing round. Ready Life has debuted with a new fintech platform that provides mortgage loans without a credit score requirement. Ribbon has expanded into Kentucky. Fintech company Maxwell launched a new Spanish-language/bilingual option for mortgage applications.
Sagent/Bank of England
Sagent forged a 10-year partnership with Bank of England Mortgage to create a better experience for employees and homeowner customers.
Sagent is a fintech company focused on modernizing mortgage and consumer loan servicing for top banks and lenders.
Read more: Mortgage tech news roundup: July 22
Bank of England Mortgage plans to use Sagent's enterprise-grade servicing platforms for its entire servicing tech stack including LoanServ (system of Record), Tempo (loss mitigation and default management), CARE (customer experience), LoanBoard (new loan boarding) and Datascape+ (cloud-based data platform).
By integrating Sagent's servicing tech stack with Bank of England Mortgage's loan origination system, the goal is to make sure handling loans from originations to servicing is easier, quicker and more precise for both employees and customers.
Nada
Fintech start-up Nada has raised $8.1 million in seed financing to help expand its investment products and develop a secondary trading platform.
The money will also propel the launch of its mobile app, and the release of what Nada bills as the first real estate-backed debit card.
LiveOak Venture Partners led the round. Revolution's Rise of the Rest Seed Fund, Capital Factory, 7BC Venture Capital, Sweater Ventures, LFG Ventures, Badra Capital and Stonks Fund also participated.
The company is centered around making real estate wealth accessible to everyone through its investing, banking and finance platform.
"Homeowners cannot access home equity without being burdened with more debt and individual investors lack access to real estate investment products," Nada co-founder and CEO John Green said in prepared remarks. "Nada's business model solves both these problems by bringing liquidity to homeowners and real estate access to all investors."
Ready Life
Ready Life has debuted with a new fintech platform designed to provide mortgage loans that require no credit score.
Backed by Figure Technologies, the fintech instead relies on good rental payment history to qualify buyers for home purchases. It starts business with three core sections: a Ready Pay Visa debit card, Ready Mortgage, a mortgage lending program with no credit score required, and Ready Merchant, which involves merchant payment services.
Figure Technologies is both an investor and the new start-up's technology partner. It develops blockchain-based fintech infrastructure. In the case of Ready Life, Figure has developed backend technology designed to enable Ready Life customers to experience faster, less expensive transactions. It will rely on the Provenance Blockchain, the only public, decentralized blockchain used by US banks, with billions of dollars of digital financial assets transacted across lending, payments and marketplaces.
Ready Life's CEO is Ashley Bell, a corporate finance attorney and former White House policy advisor for entrepreneurship and innovation. Steve Payne is its chief technology officer – a former technology development executive at SoFi and ex-CTO at MoCAFi.
Ribbon
Ribbon, a tech-focused homeownership company, has expanded into Kentucky. The growth move also includes a partnership with Louisville-based independent brokerage Finish Line Realty to bring its all-cash offer program to a new market.
The partnership lets Finish Line provide all-cash non-contingent offers on homes that pass inspection to its customers.
With the expansion, Ribbon now operates in 15 US states, with a plan to expand to half of the country by the end of 2022.
Launched in 2017 in New York and Charlotte, Ribbon is designed to let everyday families compete on a level playing field with high-net-worth individuals and institutional buyers by upgrading their offers to all-cash offers.
Maxwell
Maxwell, a technology company focused on streamlining the mortgage process, launched a new Spanish-language/bilingual option for mortgage applications.
The move is intended to help lenders better serve the growing Hispanic market, dramatically improving access and user experience for Latino Americans with limited English proficiency.
Through the bilingual feature, lenders and borrowers can complete an entire application in Spanish or English, switching from one to the other throughout the process.
Read next: Mortgage tech news roundup: July 15
The platform automatically detects a device's language settings and provides borrowers with a fully translated and culturally empathetic application experience while fulfilling Uniform Residential Loan Application (URLA) loan file requirements through integration with the loan origination system.
On the back end, loan officers can continue to work in English and access features such as QuickApply or FileFetch to secure application submission rates of 90% or higher with a faster, more efficient workflow and borrower experience.