Reducing lending bias, startup accelerator program, a name change and more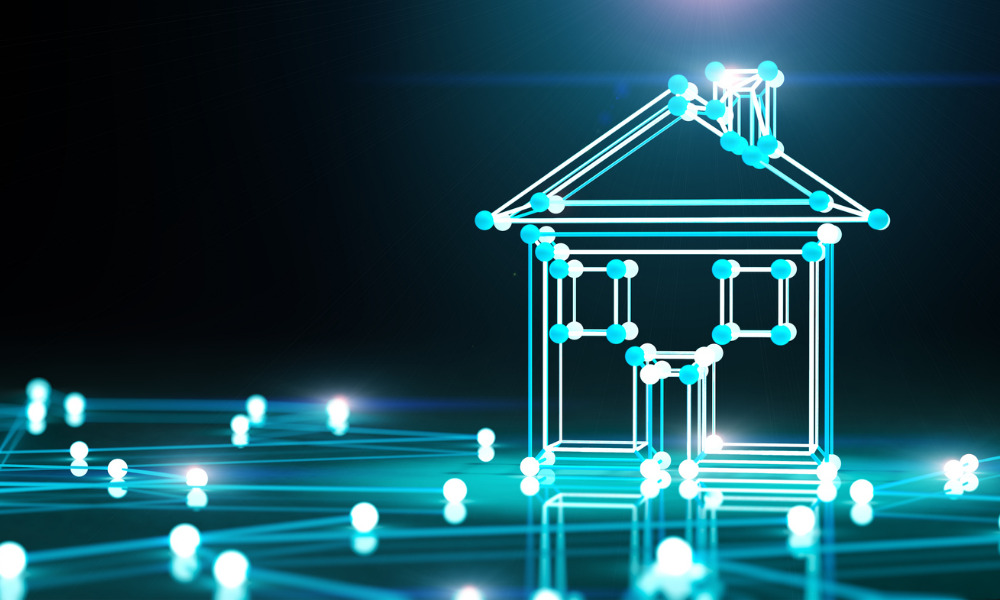 This week, FairPlay – a fintech startup designed to reduce bias in lending – nailed down new financing. Flagstar Bank wrapped up its third annual program designed to propel new mortgage technology startups. Real estate technology company Doma named a new chief financial officer. Proptech startup Unreserved launched a new program designed to boost home sales as interest rates rise. Rocket Companies' Truebill disclosed a pending name change.
Flagstar Bank
Flagstar Bank in Michigan recently wrapped up its third MortgageTech Accelerator program, which is designed to develop and promote new mortgage technology.
Participating startups focused on technology breakthroughs in multiple areas of the mortgage business including mortgage origination and servicing, compliance, secondary marketing and fulfillment, along with activities under the Community Reinvestment Act.
Startups were chosen based on criteria including progress in product development, prospects for growth, and potential for CRA impact.
Read more: Flagstar Bank honors mortgage tech graduates of accelerator program
Grates included LoanSense of Ypsilanti, Mich., OrangeGrid of Flower Mound, Texas, Calque of Austin, Texas, and CredEvolv of Naples, Fla.
Participants interacted one-on-one with senior members of Flagstar Bank's mortgage leadership team. Flagstar mentors targeted topics such as integrating technology, pricing strategies and product roadmaps.
Doma
Real estate technology company Doma appointed Mike Smith as chief financial officer.
Previously, he was Doma's chief accounting officer and acting chief financial officer.
Smith has more than 30 years of experience leading teams through IPOs, acquisitions and other major public company transitions, the company said. Before joining Doma, he was chief accounting officer and director of treasury at Banc of California, where he handled company-wide accounting, financial planning, analysis and tax, in addition to serving as interim CFO during a transition period.
Smith also held other finance industry leadership positions at companies including loanDepot and CapitalSource, Inc.
Doma uses proprietary machine intelligence technology and deep human expertise with a goal of creating a more simple and affordable experience for all parties in a residential real estate transaction.
Unreserved
Proptech startup Unreserved is now offering home buyers who purchase a home directly a cashback of up to 3% of the purchase price as a way to boost sales as national interest rates rise.
The company is partnering with Canadian mortgage experts nesto in order to facilitate the discount, which is available from July 18-31.
As a full-service real estate company, Unreserved offers staging, marketing and promotions while only charging a 1% seller fee, plus an optional 2% to buyer agents. The company also facilitates open houses and private showings. Unreserved touts its technology platform as a way to make the buying and selling of homes more transparent. It lets buyers place offers on homes while removing blind bidding and bully offers from the equation.
The company also bills itself as a full-service auction company.
Rocket Companies
Rocket Companies' Truebill is changing its name to Rocket Money in late August.
Truebill is a personal finance app, and the name change is designed, in part, to bring it closer to the other businesses on the Rocket Companies' platform.
"We have been able to help consumers save hundreds of millions of dollars as Truebill. Now, as Rocket Money, our members will have easier access to home loans, real estate services, personal loans and more, all through a closer connection with our sister companies," Rocket Money co-founder and CEO Haroon Mokhtarzada said in prepared remarks.
Beyond Rocket Money's core services of canceling subscriptions and creating budget, it will connect with the rest of the Rocket Platform in a bid to enhance the consumer experience. Rocket said the Truebill website and mobile app will shift to the new name in August, but the new brand could start appearing in marketing, social media and other company messaging before that.
FairPlay
FairPlay, a startup designed to reduce bias in lending, has raised a $10 million Series A financing.
Nyca Partners led the round, with participation from Cross River Digital Ventures, Third Prime, Fin Capital, TTV, Nevcaut Ventures, Financial Venture Studio and Jonathan Weiner.
Read next: Startup FairPlay seeks to level the playing field for borrowers with new technologies
Launched in 2020, FairPlay uses AI "fairness techniques" designed to reduce algorithmic bias for people of color, women, and other historically disadvantaged groups. The company offers technology products designed to enhance fairness in financial services and other industries.
"Fairness-as-a-Service is growing fast," Kareem Saleh, FairPlay's founder and CEO, said in prepared remarks. "Lenders use FairPlay because they believe, as we do, that fairness is good for people, profits and progress. We are excited to use this new funding to further invest in our products, grow our team and bring Fairness-as-a-Service to new markets."