Canadian expansion, new hires, a Trump vet and more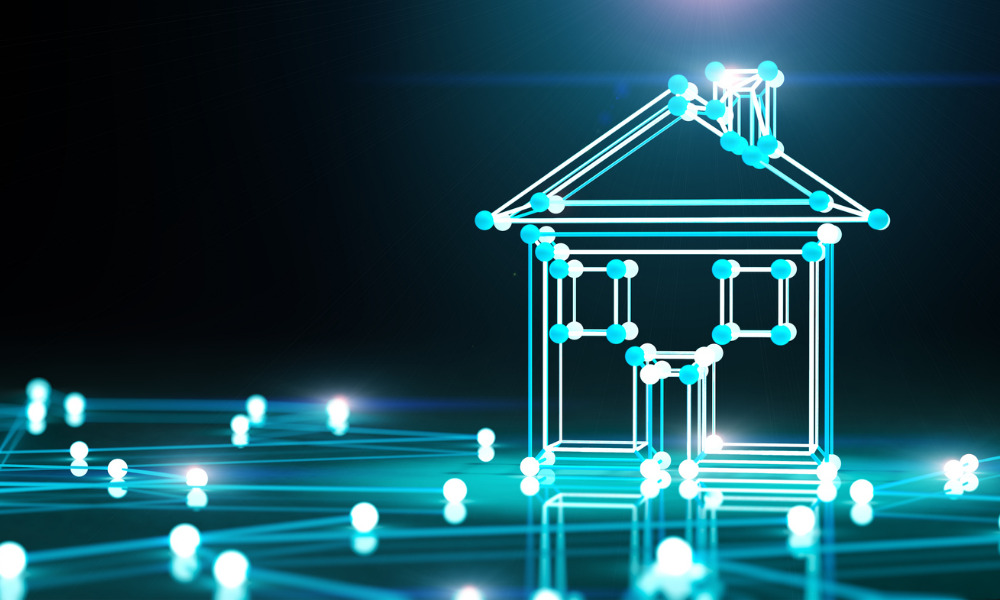 This week, Rocket Mortgage jumped into Canada. LendArch hired a Citigroup veteran as its new chief operating officer. LendingTree is gearing up with a new marketing campaign. Fintech startup Realfinity has raised some early financing. First Community Mortgage brought on a former Newrez executive as its CIO. Evolve Mortgage Solutions named a Trump administration veteran to its advisory board.
Rocket Mortgage
Mortgage loan provider Rocket Mortgage is expanding into Canada. The official date is August 08, 2022, when digital mortgage broker Edison Financial changes its name to Rocket Mortgage Canada.
Rocket Mortgage, part of Rocket Companies, is the largest home mortgage lender in the US, with a heavy focus on a digital-driven client experience.
Read more: Mortgage tech news roundup: July 8
"Our mission when we launched over two years ago was to use technology to improve the mortgage experience in Canada, making life easier for homebuyers and homeowners, Hash Aboulhosn, president of Rocket Mortgage in Canada, said in prepared remarks. "Today's announcement is the first step in bringing Canadians a vastly-improved mortgage process through technology, innovation and client service."
Edison Financial began operating in March 2020 and has already reached $1 billion in annualized submitted volume. Rocket said that its Canadian counterpart is the first mortgage brokerage in Canada to reach that milestone so quickly.
Rocket Mortgage Canada will also become a direct lender later in 2022.
LendArch
LendArch, a company that provides consulting and technology services to mortgage origination firms, has hired a Citigroup veteran as its new chief operating officer.
The Nevada-based company appointed Karthik Kumar to the job. He will also have the title of executive vice president.
Kumar, a 25-year mortgage banking executive, was most recently global mortgage practice head for Tata Consultancy Services. He also previously worked for Citigroup and Standard Chartered Bank.
Kumar's experience focuses on operations, business transformation, performance excellence and digital solutions.
Richards said in prepared remarks that Kumar "will provide invaluable assistance as we pave the way to transform the customer experience while improving efficiency for lenders."
LendingTree
Financial marketplace LendingTree plans to launch a new omnichannel marketing campaign to reintroduce the brand to American consumers.
At the same time, the fintech is highlighting a new suite of tools designed to help people find the best deals for loans, credit cards and insurance.
Consumers use the site to find the best offers on home loans, personal loans, credit cards, student loans, business loans, home equity loans/lines of credit, auto loans and more.
The company's redesigned customer experience includes a revamped homepage, a more tailor-made process, new insurance checkup and a monthly newsletter, among other additions.
"Consumers aren't simply looking for a loan, new insurance policy or a savings account – they want a trusted dependable advisor who is there from start to finish, empowering them with the right advice, the right tools and the right resources to make financially sound decisions in every stage of their life," LendingTree Chief Marketing and Customer Experience Officer Shiv Singh said in prepared remarks.
Realfinity
Fintech startup Realfinity has successfully raised $2 million in preliminary pre-seed financing through convertible note funding.
Realfinity plans to use the money to continue developing and growing its HomeDashboard product for the real estate technology market. The product connects homeowners with financial data and services and is cobranded with real estate professionals and homeowners.
The company said the platform is designed to help homeowners have easy access to data and information to make better decisions regarding a home's equity, and to successfully capitalize on their real estate investment and its true financial capability.
More than 120,000 homeowners currently use the platform, Realfinity said.
First Community Mortgage
First Community Mortgage named technology management veteran Andrew Badstubner as its new chief information officer.
Badstubner has more than 20 years of experience as an executive focused on technology management, software development and product engineering. Previously, he served as CIO at Newrez and Ditech Holding Corp.
"We have ambitious growth goals that will allow us to enhance the experience of our customers and business partners, while also improving the experience internally for our loan officers and fulfillment staff," Badstubner said.
First Community Mortgage is a wholly owned subsidiary of First Community Bank of Tennessee. It funded nearly $3.5 billion in home loans in 2021.
Evolve Mortgage Solutions
Evolve Mortgage Solutions brought on Mark Calabria as a member of its advisory board.
The company provides outsourced mortgage products and services as well as eMortgage technology.
Read next: Rocket Mortgage launches new mortgage platform for realtors
Calabria is currently a senior advisor for the Cato Institute and has more than 25 years of financial regulations experience. He was also a former director of the Federal Housing Finance Agency under former US president Donald Trump.
Calabria said in prepared remarks that he was looking forward to collaborating with Evolve and its advisory board "to help pioneer new emerging digital trends and create innovative technology solutions that provide not only the tools, data and document quality" but controls and compliance requirements needed for the mortgage process.