Big venture capital raises, job cuts and company hires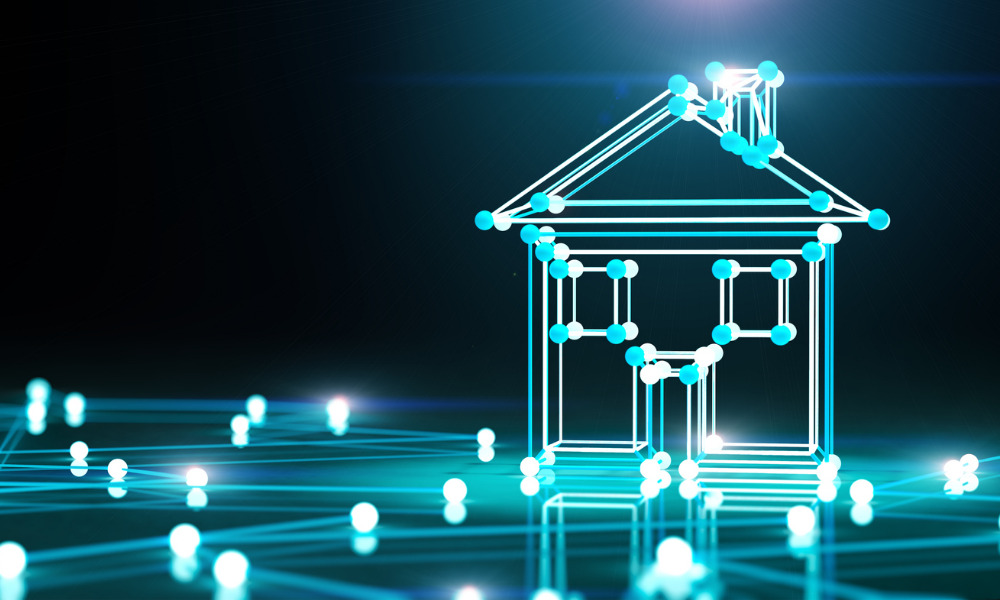 This week, Vontive announced a massive new venture capital raise and officially rolled out its embedded mortgage platform for investment real estate. Home renovation lending start-up RenoFi also attracted new investment designed to help scale its operation and product line. LenderClose, a portfolio real estate and home equity lending fintech, hired a former Wells Fargo executive as its chief marketing officer. Digital mortgage lender Better.com is pursuing more staff reductions. A former Better.com executive has joined Cadre as its new head of engineering. FormFree disclosed a new partnership.
Vontive
Vontive has raised $135 million in new venture capital and is officially rolling out its new embedded mortgage platform for investment real estate.
Plans call for using the massive cash infusion to expand Vontive's engineering team, scale B2C partners on the Vontive platform and extend mortgage product offerings. The company will also create its debt marketplace, in which financial institutions supply liquidity and receive a safe yield on their asset, the company said.
Read more: Mortgage tech news roundup: April 01
The company claims its white label platform enables any bank, credit union, property technology company or B2C brand serving real estate investors to easily launch its own investment mortgage business.
Vontive's platform relies on no-code technology.
Zigg Capital led the Series B round. A number of other investors participated including Founders Fund, Goldcrest, XYZ Venture Capital, 8VC, Nine Four Ventures, Village Global, Godfrey Capital and the LeFrak organization.
RenoFi
Home renovation lending start-up RenoFi pulled in $14 million in new venture capital financing, with plans to use the money to scale its operation and product line.
Canaan led the Philadelphia-based company's Series A round, with new participation from Nyca Partners and CMFG Ventures.
The start-up describes itself as a "renovation enablement platform company" designed to help lenders offer financing to meet homeowners' needs. It is centered around a loan origination and underwriting platform specifically focused on renovation lending. The platform is intended to allow homeowners to borrow against their home's post-renovation value rather than the current value.
RenoFi completed its first full year of operation in 2021. It now employs more than 60 people and has partnered with more than a dozen new lenders offering RenoFi-related loans in most states.
LenderClose
LenderClose, a portfolio real estate and home equity lending fintech, hired former Wells Fargo executive Jill Skinner as its chief marketing officer.
Skinner spent more than 12 years in various marketing leadership roles at Wells Fargo, according to her hiring announcement. Most recently, she was senior vice president of marketing, where she led digital customer growth for consumer deposits. She also helped set digital market customer acquisition strategy for the bank and worked with colleagues to transform the digital customer experience for new customers.
Skinner's arrival comes after LenderClose raised a $10 million Series B funding round in 2021 and expanded employment from 32 to 72.
Close to 400 credit unions and community banks use the company's platform.
Better.com
Digital mortgage lender Better.com is offering some of its US-based corporate, product development and engineering staff 60 days of severance pay and health insurance coverage if they resign voluntarily, according to sources cited in a recent Bloomberg story.
The reduction move comes less than a month after Better fired 3,000 employees in the US and India.
Eligible employees under age 40 will have seven days to accept the severance offer, with their last day on April 15 and final payment the same day, Better chief human resources officer Richard Benson-Armer told employees via email. Employees 40 and older will have 21 days to accept the offer.
Better held two sizable rounds of jobs cuts since December, and is reportedly losing about $50 million a month, TechCrunch reported.
FormFree
FormFree said it has partnered with Take Three Technologies (Take3Tech) to make its AccountChek automated asset, income and employment verification products available within Take3Tech's LoanMAPS.
Read next: FormFree names new chief strategy officer
LoanMAPS is a platform that includes a loan origination system (LOS), point-of-sale system (POS), customer relationship management system (CRM), compliance monitoring and report generation.
With the integration, loan originators will be able to text or email borrowers' requests to electronically verify asset, income and employment data without leaving the LoanMAPS platform. Once the borrower grants permission, AccountChek kicks in with encrypted, direct-source data that automatically populates verification of asset (VOA) and verification of income/employment (VOIE) reports that are made available within LoanMAPS.
Cadre
A former executive at Better.com has joined Cadre as its new head of engineering.
Skand Gupta will report to and work directly with Cadre founder and CEO Ryan Williams. He'll manage the company's engineering team and data initiatives as the company focuses on modernizing the commercial real estate investment lifecycle.
Cadre is a technology-driven real estate investment platform. Launched in 2014 by Ryan Williams, it offers institutions and individuals a way to access expertly curated real estate assets with lower minimums, low fees and high potential for liquidity.
Previously, Gupta was senior engineering leader at Better, where he built out technologies and teams to scale and automate real estate mortgage and loan underwriting. He also has prior engineering experience at Bloomberg and Dropbox.