Data translation, partnerships, venture capital and more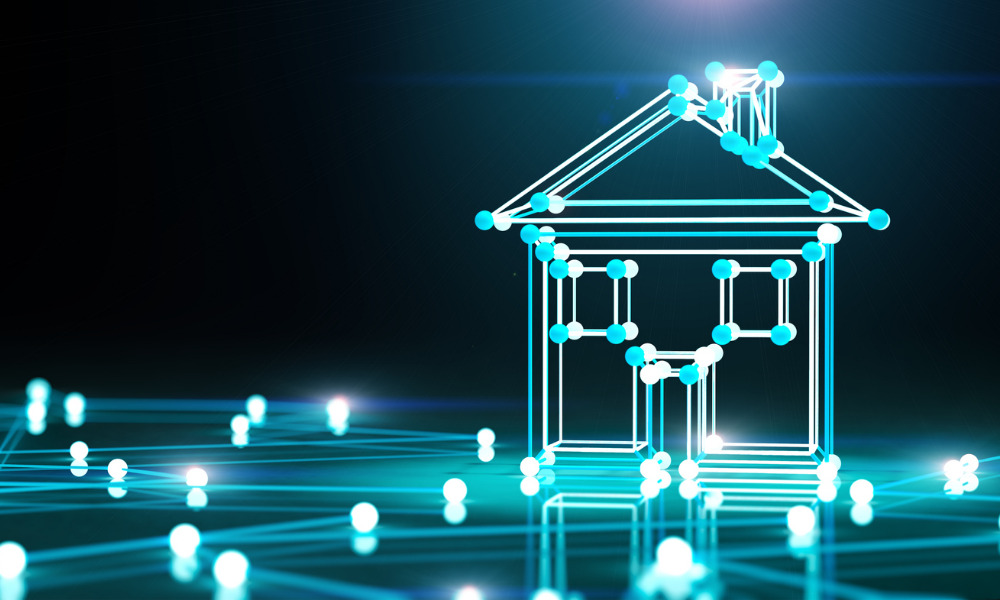 This week, real estate franchiser Keller Williams formed a strategic partnership with the insurtech bolt. Mortgage technology company FormFree appointed a chief strategy officer. The fintech Staircase launched a new data translation product. Berkshire Bank expanded its partnership with fintech firm Narmi. Churchill Mortgage hired a new chief technology officer. Jia Finance, an online residential mortgage platform for foreign investors, raised some initial funding. The fintech Gateless hired an industry veteran as its first president.
Keller Williams/bolt
Real estate franchiser Keller Williams (KW) formed a strategic partnership with bolt, an insurtech and property/casualty insurance exchange.
Read more: Mortgage tech news roundup: March 25
How it will work: Keller Covered, an insurance marketplace for KW agents and consumers, will use bolt's SaaS-based insurance exchange to expand distribution, create new products and offer more choices. The hope is this will also boost efficiency and improve the customer experience.
"We're excited to partner with bolt as we continue to rapidly scale Keller Covered into a leading national insurance agency," David Smith, president of Keller Home Financial Services, said in prepared remarks.
FormFree
Mortgage technology company FormFree appointed Eric Lapin as chief strategy officer.
He'll be tasked with spotting and executing new growth opportunities and also monitoring execution of business initiatives, identifying key capital projects, driving strategic partnership opportunities and overseeing communications and marketing.
Previously, Lapin was first vice president of corporate development, national agency services at Old Republic Title. He has also previously held leadership positions at Altisource, Black Knight, First American and Credit Suisse.
Lapin has more than 25 years of industry experience.
Staircase
Staircase has launched a new product dubbed Staircase Language, software designed to help any company in the mortgage industry instantly translate data from any data language into another language.
This includes MISMO standards. MISMO, the real estate finance industry's standards organization, develops essential standards designed to improve efficiency, reduce cost and improve the mortgage experience.
Staircase Language uses a single line of code and can translate any data language to MISMO standards, or to a company's specific data model across a company's entire technology framework. The technology works with blockchain technology principals, the company said.
Staircase's primary technology is an API platform designed to bring together all parties involved in the mortgage origination process, from borrower application through to closing. It streamlines the loan process, in part, by integrating disparate IT systems.
Berkshire Bank/Narmi
Berkshire Hills Bankcorp, the parent company of Berkshire Bank, has expanded its partnership with fintech firm Narmi.
The agreement is part of its ongoing tech revamp known as Berkshire's Exciting Strategic Transformation (BEST). Narmi builds enterprise software products across consumer digital banking, business banking and digital account opening. The company works with financial institutions to improve their digital capabilities, go to market faster with better functionality and boost competitive abilities.
Read next: Berkshire Hills announces CEO change
The new collaboration will focus on digital banking for consumers and small businesses, with a new mobile app and online banking site expected to launch by early 2023, according to the announcement.
Previously, Berkshire Bank worked with Narmi to reduce the time needed to open a consumer online account to just over two minutes.
Churchill Mortgage
Churchill Mortgage hired Darren Shaffer as its new chief technology officer.
Most recently, he was senior vice president and CTO at Cherry Creek Mortgage, according to his LinkedIn profile.
Shaffer will oversee Churchill's enterprise technology platform and services. He'll also lead the design, creation and launch of systems intended to improve efficiency, support growth and propel retention and recruitment efforts.
Shaffer has more than 30 years of experience in the enterprise technology space, and has developed more than 117 enterprise systems, Churchill said. Previously, he has held senior technology positions at companies including Walmart Information Systems, Oracle, Navidec and Microsoft.
Jia Finance
Jia Finance, an online residential mortgage platform for foreign investors, has raised a $5-million seed financing round.
The money is slated to hep scale the Washington, D.C.-based start-up's platform in the US for international buyers.
TTV Capital led the funding round – a company known for investing in the early fintech debuts of Bill.com, Green Dot and Cardlytics. Stanford Angels is among other investors who came to the table.
Jia Finance uses data analysis technology, artificial intelligence (AI) and identity verification to make quick underwriting decisions and fund mortgages for international investors. The company said its platform slashes the entire real estate transaction period from a typical 90 days down to 30 and replaces a process that is typically low-tech and offline.
Gateless
The fintech Gateless has hired its first president – Joe Langner – to drive development and adoption of its AI-related technology for the mortgage industry.
Langner is a 30-year veteran who has driven growth at several marquee mortgage technology and software companies. Among his previous positions: chief operating officer and chief sales officer at Ellie Mae and CEO at ReverseVision, a reverse mortgage technology company. He was also CEO at Blue Sage, a cloud-based digital lending platform.
Gateless Chairman Victor Ciardelli – the president and CEO of Guaranteed Rate – launched the startup in March 2021 with a goal of bringing the industry next-generation loan processes.
Gateless's technology use AI and machine learning/machine vision technology designed to help automate the mortgage process, increase productivity and lower costs.