"Everyone has an integration and data problem - we're just the connective tissue"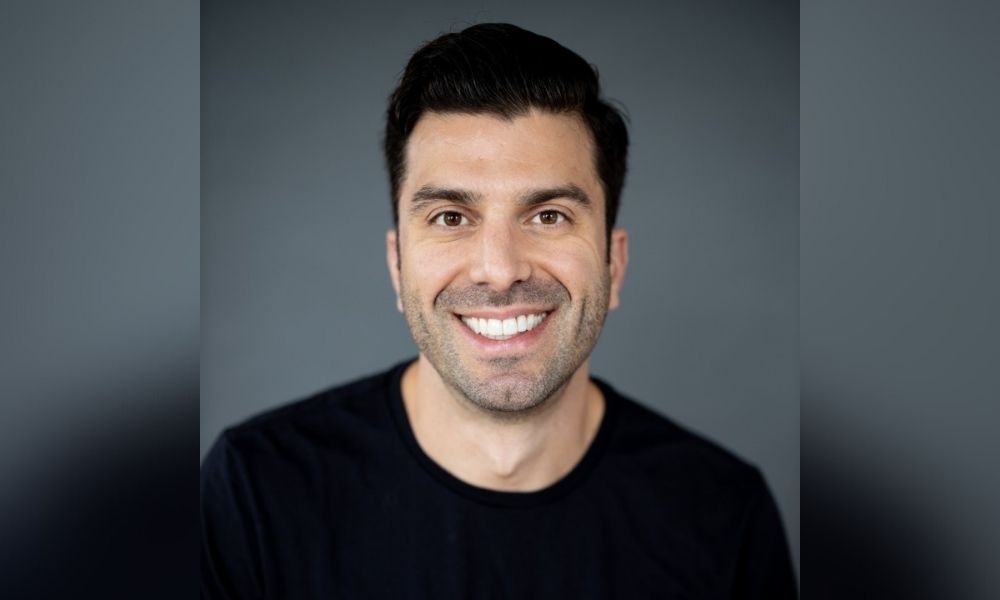 Adam Kalamchi (pictured), the co-founder and CEO of Philadelphia-based start-up Staircase, has a thoroughly down-to-earth way of describing what his fintech company does.
"We're your plumbers. Wherever there's leaks or there's integration problems send us there," he joked.
"At the end of the day, everyone has an integration problem; everyone has a data problem. We are not trying to displace one of the workflow systems…we're just the connective tissue," he explained.
In an industry often burdened by outdated legacy IT systems, Kalamchi believes his company Staircase has found a solution, having designed an application programming interface (API) platform that reputedly brings together all the parties involved in the mortgage origination process, from borrower application through to closing.
The platform essentially streamlines the loan process by integrating disparate IT systems, thereby reducing the time it takes to produce a loan from an average 45 days to 10, while slashing costs, from a reported $9,140 to $1,000.
Read more: The high-tech platform bringing brokers and lenders together
Kalamchi said he intends Staircase to do for the mortgage industry what the Amazon Web Services marketplace does for enterprise infrastructure, eliminating friction to technology adoption and moving the industry towards a lower cost, better borrower experience.
While there's no shortage of fintech firms making fanciful claims about their technical capabilities, Kalamchi can point to the fact that last month the software company he founded with Soofi Safavi in 2020 secured $18 million in Series A funding, led by Bessemer Venture Partners and a string of other investor firms.
"It's never easy to raise a sum like that," Kalamchi mused. "We've been very lucky just to have some supporters since the beginning. Charles (Birnbaum - partner at Bessemer Venture Partners) and Bessemer got involved earlier than they typically do because Charles has other investments with a similar API aggregation model that are just really powerful businesses for the ecosystem."
Staircase's platform appears to have provided investors with compelling evidence that its product is not only worthy but "a game changer", according to Kalamchi.
"We absorb complexity," he said. "We do the translation, and we do integrations literally in one or five days."
Kalamchi said he drew inspiration from the Google Translate model to find the solution to a complex IT problem. Google discovered early on that it would take them three years just to translate two languages and that, if they continued using the same method, it would take them a further 10,000 years to complete the task.
To solve the conundrum, it created a "central sort of neutral language", based on English. "(It was) the source language to that central language. With Staircase, we do the same thing," he explained. "We have a clean sort of central staircase, mortgage model language. The way we do it is you can interact with our platform in your own language. So, if you speak English, it looks like the world speaks English. If you speak Spanish, it looks like the world speaks Spanish.
"So if you're an LO when you onboard we've learned your language. And once you translate to that central language, you're now translated into every other platform on our platform."
Read more: "We could dominate the space and touch 80% of every mortgage"
The Google reference may be apocryphal, but it ably illustrates Staircase's 'out of the box' thinking and an eclectic approach to problem solving. Unsurprisingly, 'translation over standardization' has also become the company's motto.
In practice, it means Staircase can bundle data from 30 individual products and 15 different companies into a simple series of (application programming interface) API calls – literally only a few lines of code, as Kalamchi explained.
"It's good for the LOs, because now they have all of those capabilities at the click of a button," he said.
As companies attempt to reduce costs amid soaring inflation – probably the biggest challenge facing companies the world over in 2022 - Staircase's platform could provide a greater attraction for mortgage firms. Kalamchi agreed. "Cost is generally correlated with how fast you close, and if you can close faster, you're going to have a higher close percentage."
Kalamchi's background is as eclectic as you'd expect. Aside from his knowledge of tech, he has a degree in economics, but perhaps most interestingly, he was also the founder of Brilliant Bicycles, running the company with a colleague until the firm was bought out in 2016.
The experience provided him with some very useful lessons, he readily admitted. "You have to spend time with customers. I learned a ton about leadership and that you need to create an environment where folks are pumped to come into work every day.
"We spend a ton of time on culture and empowerment. We run all our teams essentially as little companies. We have 60 API products, and each of those products has a team that operates with its own roadmap, and all those teams have to interact and cooperate with each other as a holistic ecosystem instead of as a top-down hierarchy."
Perhaps his most revealing comment, given his relatively new role, relates to his own experience as a prospective house buyer.
"To me, as a millennial who had never been able to buy a home, (because) it was a very complicated opaque process, the opportunity and the thought that maybe we could help embrace something that has been successful in other industries into mortgage just became really addictive and intoxicating - and I continue to feel that way," he said.