It brings its model of coaching homeowners about the mortgage process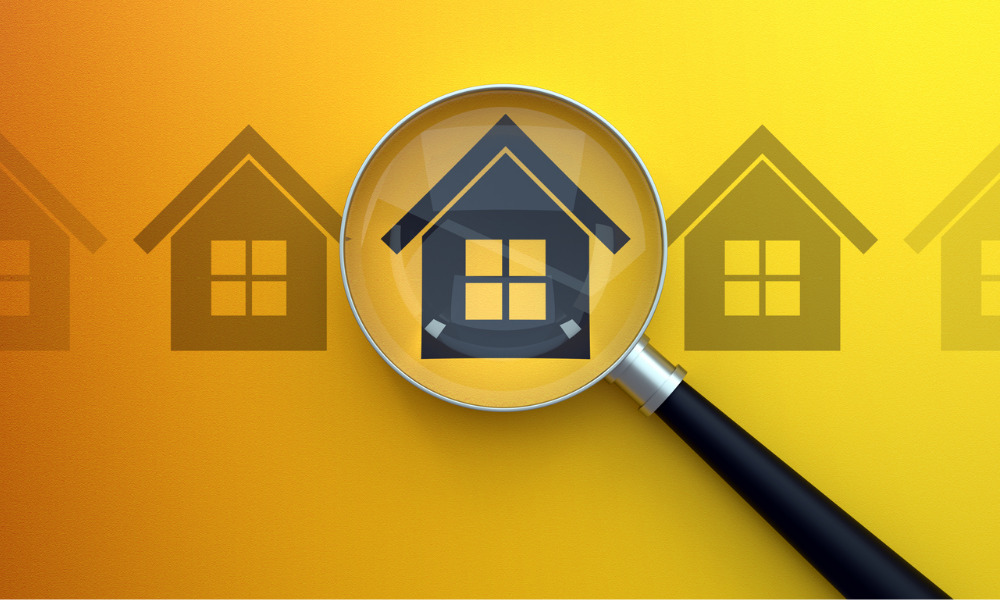 Landis has expanded into five key Florida regions – the Miami, Fort Lauderdale, Orlando, Tampa and Jacksonville markets.
The New York-based real estate technology company helps people reach homeownership in part by coaching clients on how to engage in a successful mortgage. In its bid to make that happen in more places, entry into Florida is a significant milestone, according to Cyril Berdugo, co-CEO and co-founder of Landis.
"Florida is an amazing market for us. In the US, specifically, the homeownership rate is about 65%, but in Florida, it's actually less than that," Berdugo said. "There are areas where there are many families that are trying to reach homeownership that can't, and that's exactly what Landis does."
Berdugo and Tom Petit launched Landis in 2018.
Read more: Homeownership start-up Landis in drive to entice clients
Rather than grow entire state by entire state, Landis is expanding and operates in select geographic regions. Landis also does business in multiple markets in Alabama, Georgia, Indiana, Kentucky, North Carolina, Maryland, Ohio, South Carolina, Pennsylvania, Tennessee and West Virginia.
"When we open in a new area, we partner with local real estate agents and local lenders who work with clients that are trying to reach homeownership every day and already have existing community relationships," Berdugo explained. "It's easier to penetrate the market that way than open in an entire state at the same time."
Coaching
Specifically, Landis coaches people through the mortgage process who otherwise cannot pursue it on their own because of credit issues, down payment challenges or "a unique income situation" that can block the way, Berdugo said. The assessment looks at whether a client will be ready to handle a mortgage in 12-24 months, targeting customers who traditional banks would otherwise ignore.
Landis purchases houses that participating homeowner clients want and rents them back, during which clients are coached to "mortgage readiness." Over that period, clients gain time to build capital and improve their credit scores. Once aspiring homeowners successfully obtain the mortgage, they buy the house back from Landis. (Customers can also use a free coaching app.)
Part of the coaching process is encouraging responsible home purchasing.
"We have clients that would love to afford a house that costs more," Berdugo said. "It is our absolute responsibility to tell them [they] can't afford a house that costs exactly what they can't afford."
Landis also coaches customers about property taxes, maintenance, repairs and other facets of homeownership.
"Anything that is related to property ownership is our responsibility," Berdugo said. "We always err on the side of over-education, over-transparency, and over-compassion, because all of our clients are first-time homebuyers. So they really need that educational part and most of the time it comes from us."
Lots of attention
In July, Landis raised a massive $165 million debt and Series A equity financing round led by Sequoia Capital a global VC firm that invested in in the likes of Google, Airbnb and LinkedIn. Other strategic investors include the National Association of Realtors, which Berdugo said makes sense in terms of growth strategy.
Read next: How do you solve the housing affordability crisis?
"A lot of our business actually comes from real estate agents who work with clients that are trying to reach homeownership that can't [buy a house]," Berdugo said.
He has noted previously that when agents send clients to Landis, and when Landis buys a house for them, agents that referred the clients represent Landis in the transaction, making their full commission.
Berdugo said that that business model dynamic means Landis is "really good news to real estate agents" because they make more money using the startup than on their own.
Rap entertainer Jay-Z (through his company Roc Nation) and Will Smith (through his venture capital fund Dreamers VC) are two other investors of note who participated in July's mega-financing round. Berdugo said their participation makes sense.
"Both Jay-Z and Will Smith have large platforms around giving back to the communities they grew up in," Berdugo explained.
Moreso, he said, their goal and the mission of Landis is to promote property ownership among low- to middle-income Americans as well as financial inclusion.
"Jay-Z and Will Smith are very much fond of the idea of helping Americans reach [home] ownership because it's part of financial inclusion," Berdugo said. "That's the reason why they reached out to us… [and] why they got very intrigued by our business model. That's the reason why they invested in the company and the reason why they're promoting Landis."
Homeownership may be an ultimate goal, but parts of the market remain tight. As of December 202321, the inventory of unsold existing homes fell to 910,000, an all-time low, according to NAR data. For 2021, existing home sales surpassed 6.1 million, 8.5% higher than the previous year and the highest annual level since January 1999, the NAR said.