Company backed by investors Jay-Z and Will Smith aims to distribute more than $100,000 to new customers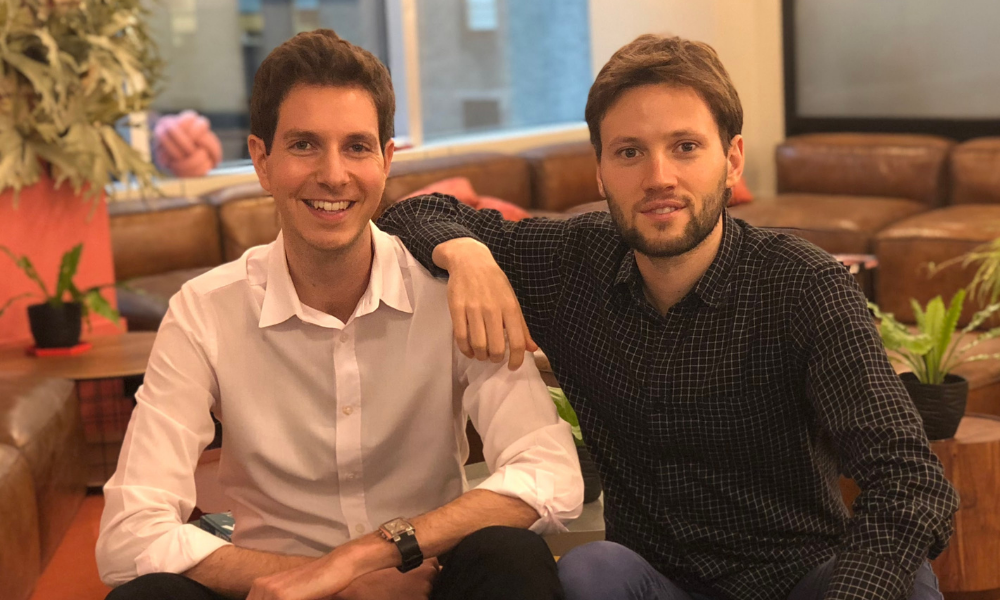 Tech start-up Landis, together with rapper Jay-Z and Hollywood star Will Smith, are launching a novel program for clients as part of an innovative scheme to help individuals with a poor credit rating transition from renting to owning a home.
The 'House to Home' program being launched this month will allow all new Landis clients who enroll from October 26 to November 12 and move into a Landis purchased home by December 31 to receive a $500 gift card to help with home improvements.
To be eligible, clients must have a FICO 2 credit score of at least 550 and a monthly combined income of at least $2,500. The selected home must also be located in one of 47 US cities listed by Landis.
Read more: How do you solve the housing affordability crisis?
In addition, if a client who applies was referred to Landis by a real estate agent, that agent will also receive $500. As part of a publicity campaign, Landis will be making the announcement at the Inman Connect residential real estate conference in Las Vegas next week.
The New York-based start-up, which helps low to middle income renters build their credit until they can buy a property, raised $165 million in July from a group of investors that included Sequoia Capital, Jay-Z's entertainment company Roc Nation, and Will Smith's venture capital fund, Dreamers VC.
According to Neil Sirni from Roc Nation, the goal is to distribute more than $100,000 through the new program and help "all of their new customers in a small but meaningful way".
Typically, Landis purchases a house and rents it to the client. The company then helps to build up their credit rating and down payment until they can qualify for a mortgage. Once ready, the client can buy the property back within two years at a predetermined price, which is escalated at 3% for each year."
While Landis provides coaching for clients on how to manage their finances in order to attain their goal, the 'House to Home' program is solely intended to provide them with extra capital to add furnishings.
Landis makes cash offers only for properties priced between $100,000 and $400,000 before calculating an affordable budget for clients, taking debt-to-income ratio into account.
The company operates in 11 states and the $165 million it raised three months ago is reportedly enough to acquire about 1,000 homes. Landis has said it aims to convert around 80% of its clients from renters to buyers, a rate that would far exceed traditional rent-to-own companies in the US.
CEO Cyril Berdugo, who founded the company in 2018 with co-CEO Tom Petit, has previously stated that the company is a homeownership program and not a rent-to-own or a rent-to-buy platform.
Read more: Jay-Z and Will Smith back rent-to-own firm
Speaking to MPA two months ago, he said: "Rent to own is a landlord generating rent and creating incentives that may not be the right incentives for the client to eventually buy the property. (In addition), it doesn't coach clients to buy the house, and it has a repurchase price that is really high for them."
Real estate professionals also remain the agent of record when referring clients to Landis. "If the real estate agent sends a client to us and we end up buying a property for that client, the agent represents Landis on that acquisition and makes their full commission," Berdugo said, adding that it was a "win-win situation" and one of the benefits of partnering with the National Association of Realtors (NAR).
According to US Census Bureau figures, there are between 43 million and 44 million people who are renter occupiers, while renter-occupied units made up 30.8% of the inventory in the second quarter this year.
For many Americans, homeownership is an unattainable dream, particularly now that home appreciation has reached a record high this year, with the median price of an existing home soaring to $356,700 in August - a 14.9% increase compared to the same period a year ago, according to NAR.
Other companies, including Home Partners of America, which Blackstone Group Inc. recently agreed to acquire for $6 billion, have become actively involved in rent-to-own strategies, suggesting there is growing interest in the industry for the adoption of similar schemes.