It raises $38 million in a Series C round, CEO targets the big time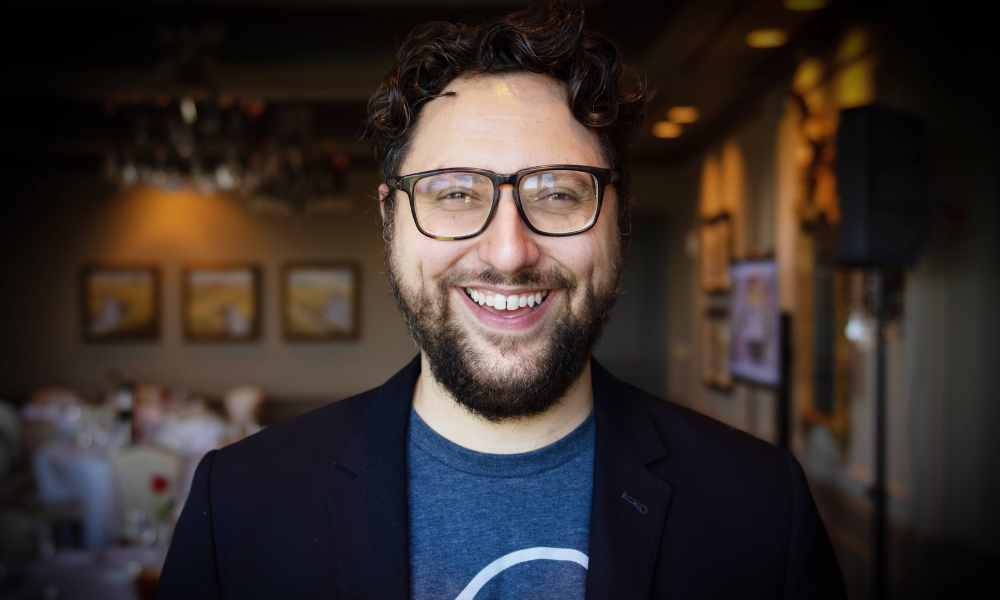 Capacity's support automation platform – manifested through a chatbot - can work with customers or employees in the back office. After $38 million in new venture capital financing, company founder and CEO David Karandish (pictured) hopes his company will be working with many more of both.
We are bringing on both new clients within our existing verticals as well as starting to invest in a few new verticals along the way," Karandish said.
Read next: How lenders can get the most out of their chatbots
Capacity, based in St. Louis, Mo., has been around since 2017. Now employing 85 people, the start-up's AI-driven platform is "industry agnostic." More than 25% of its customers are in the mortgage industry, according to Karandish, including West Community Credit Union and Assurance Financial.
The four big industries it works with include financial services, software, healthcare and education. Beyond mortgage, financial services customers come from sectors including wealth management, and most recently, insurance.
How it works
As Karandish explains, the Capacity platform is designed in equal measure to automate questions a company's employees or customers may have. It can connect to a company's entire tech stack in order to address questions and automate repetitive support tasks.
"We can take back-end workflows, processes that you have, and then automate the steps of those processes by assigning them back to our bot," he said.
The time reduction a bot can bring is significant. One example of this Karandish cites is automating a workflow process one of his clients clocked at more than 100 hours down to 43 minutes.
Internally, mortgage companies have applied the technology to underwriting, in fairly specific ways.
"Instead of having to look up the question in a 2,000-page Fannie Mae guideline, you could ask the question – 'what's the conforming loan limit?'" Karandish explained. "We also can automate the training and onboarding of new loan officers."
Another mortgage client automated its onboarding process.
"Instead of having one giant spreadsheet with 26 columns, they now have one giant kanban [a board that helps visualize work in progress], for all their people, one kanban for all their IT tasks, one kanban for all their HR tasks," Karandish noted.
On the customer side, some mortgage clients are using Capacity bots so consumers can directly ask questions to the bank, instead of having to rely on email or a call center, allowing for immediate responses.
Capacity's automated technology can answer far more questions than when it started, Karandish said.
"When we launched, we were answering about 55% of questions automatically," he pointed out. "Today we are at just over 90%."
Customers looking to add chat bot capacity can also customize how the bot looks and behaves.
"You can customize the look and feel of the avatar personality," Karandish said. "We have some pre-built personality packs that you can turn on or you can customize it yourself."
The chatbot can be more straightforward and simply say "hi" or "hello" or can use more explanation points. It can also have "pretty deep" conversations going through multiple choice selection, he explained.
A beta version in the works will respond to voice questions.
Series C funding a major milestone
Capacity's recently closed $38 million Series C round includes $27 million in additional financing that goosed the final number higher. Venture capital raised to date surpasses $62 million. Plans call for using the money to expand technology and product options, grow its customer base and hire more people. Net employment is expected to surpass 100 by the end of 2022, Karandish said.
Read more: Flagstar Bank names mortgage tech start-ups for accelerator program
"Every entrepreneur's dream is to be building a great company and to be well funded," Karandish said. "Sometimes your strategic health and your funding health aren't always in great alignment. We happen to have both firing on both cylinders right now."
The company has rapidly added staff, hiring 20 people in just the last 90 days, he explained.
Capacity's revenue is in the high single-digit millions range, and it jumped 124% year over year, Karandish said. (He declined to discuss specifics.)
The company also now has 14 different products within its main platform, with as many as four launching through 2022.
Capacity can reach more than $100 million in annual recurring revenue by 2026, Karandish believes.
"That's what we're shooting for," Karandish said. "We'll get profitable somewhere along the way. "Our high-level goal is just focusing on our top line growth."
As the company's customer roster has grown, Karandish said he's noticed something interesting.
"We've got clients that are hiring us out of their hiring budget, not out of their tech budget, because they've seen how much the bot has been able to take over and how much it's been able to really fill in the cracks where people have a hard time either finding talent or retaining talent," he said.