Product introduction comes amid heightened demand spurred by rising rates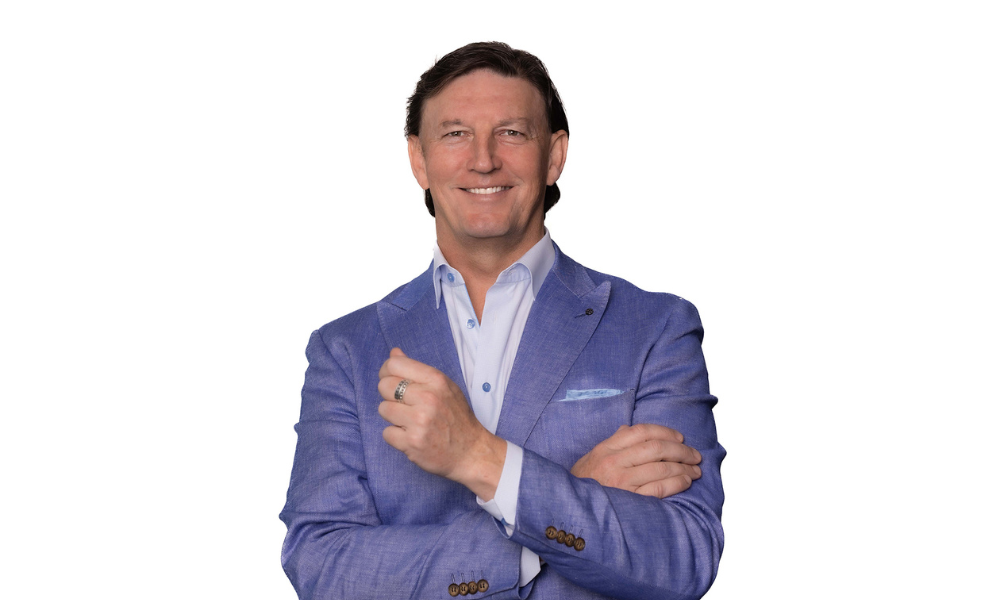 Add AmeriSave Mortgage Corp. as the latest lender to introduce HELOC products amid rising rates pushed by the Fed in an effort to tame inflation.
The company's chief economist, Cameron Findlay (pictured), spoke to Mortgage Professional America to discuss what prompted the launch of its home equity lines of credit, known as a HELOC in the mortgage nomenclature. Increasingly popular, a HELOC is a revolving credit line secured by the equity homeowners having accumulated in their homes. The money then can be used as needed as one might use a credit card, but with a significantly lower interest rate. Another advantage to a HELOC is that borrowers only pay interest on the amount they draw. Such dynamics yield greater flexibility to finance home improvements, consolidate high interest credit card debt or fund other large expenses, Findlay explained.
"The market as a whole has changed in the past two years," Findlay explained in providing context. "Home equity has been building and building and building. Since the pandemic, we've seen a lot of equity growth and there's been a lot of demand from consumers to be able to leverage that equity in their home. That's the way they've been doing that, historically, through simply refinancing."
But things have taken a turn, he suggested: "Really since rates started to rise in the early part of the year – and we saw a dramatic increase in March – that was really the turning point where we started to see rates starting to ramp higher, where the benefit for the consumer to do a traditional refinance cash-out transaction was no longer really there."
Read more: loanDepot execs talk HELOC product launch
Fortunately, other financing options are available to consumers – including HELOCs. "The cost of a HELOC to a consumer is generally more than a traditional cash-out refinancing," he said. "However, when rates rise, the consumer now is able to maintain their existing low interest rate mortgage – on the principal balance of their mortgage – and still tap into the equity of their home by leveraging that home equity line of credit target."
There are two types of HELOCs offered, the traditional variety or a closed-end HELOC, Findlay said. Both target the same objective, he noted, which is to draw equity out of the home.
"It's worked out pretty well," Findlay said. "It's recently come to bear because of what happened and how fast rates increased. It's not just about that rates went higher, but about how fast they went higher in that short timeframe."
Findlay said it was AmeriSave customers who prompted the lender's HELOC launch: "We saw a need in the market because consumers were coming to us for that demand," Findlay said. "So, we accommodated that. We partnered with investors in the street, and we now have a product that's fully digital and by all essence of the standard I would say a top leading contender in the marketplace for home equity lines of credit that are out there in terms of simplicity and in terms of benefit to the consumer. It really is a state-of-the-art, digital HELOC offering. More specifically, we reduce the cost to the consumer through our technology by leveraging asset valuation models. That avoids us having to place the cost of an appraisal on to the consumer as well."
Read next: Discover the benefits of an interest-only mortgage
One of the nation's fastest-growing mortgage lenders, AmeriSave buttressed the need for its HELOC launch by providing broader statistics related to demand overall. According to TransUnion, demand for HELOCs has increased 22% year-over-year and 52% over the last five years. The median home equity available per consumer has reached $223,000 as of the second quarter of 2022, and an estimated 4.5 million homeowners have more than $1 million in available equity. Indeed, homeowners are tapping record levels of equity in their homes with HELOC and home equity loan originations increasing year-over-year by 41% and 29%, respectively, the study found. Those are the highest volumes booked since the end of 2019, economists determined.
The lender also offers a range of home loan options for new purchases, traditional financing as well as cash-out refinancing – another popular way for homeowners to access their equity.