Offering unveiled amid inflation, rising prices and growing equity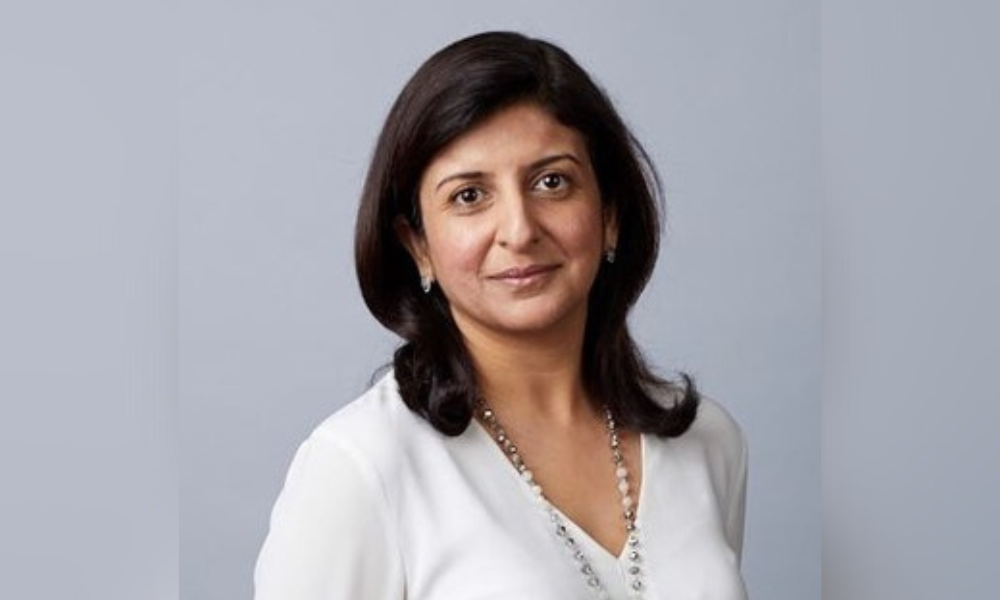 Against a backdrop of inflation and rising consumer debt, loanDepot – one of the nation's largest non-bank retail mortgage lenders – has launched a digital home equity line of credit (HELOC), officials announced.
Company officials labeled the HELOC as an innovative product that uses a sophisticated technology platform enabled by digital tools and data. The product also yields a level of digital ease, convenience and speed to funding not currently available via traditional HELOC products, officials said. Among its most notable hallmarks, officials added, are digital simplicity and speed, with a timeframe from application to closing in as little as seven days.
The lender telegraphed plans to launch the HELOC in May.
"We started talking about this earlier in the year as we saw the trend in terms of home equity gains with our customers," Zeenat Sidi, president of LDI Digital Products and Services, told Mortgage Professional America during a telephone interview.
Sidi offered statistics to buttress her claim: According to CoreLogic and the credit bureaus, the average equity per borrower now stands at around $300,000 while the average homeowner gained a little over $60,000 in equity between Q2 of 2021 and Q2 of this year. "One of the biggest sources of wealth creation in the country comes from real estate and home ownership," Sidi continued. "The consumer has amassed a sizable amount of equity in their homes."
Read more: loanDepot launches mellow business unit
That's one trend loanDepot officials detected. "The other trend is amid all the economic uncertainty with rising inflation, living expenses that continue to increase and the rising rates environment, the average American is grappling with a lot of pressure and stress coming out of that.
"When you look at these two macro trends, it just makes sense that for the right purposes, the HELOC is the right vehicle for many consumers to be able to look at consolidating high interest debt , home renovations or other large purchases. We're very excited to make that available to our customers."
In terms of why the HELOC was launched, Sidi said that began with prioritizing customer experience. "We wanted to make sure we were delivering a product and experience to our customers that really assisted them with simplicity, convenience and speed that enabled them to apply for a HELOC product, get approved in minutes and have access to cash from that HELOC in days versus weeks or months," she said.
"So we spent a lot of time up front designing the right process, listening to our custom needs, leveraging digital tools and data to be able to remove the friction from the experience and making available what we consider a very innovative, cutting edge technology that enables the consumer to be able to get prequalified with a personalized rate quote in minutes with minimal information and then provide us with the minimum information we need to be able to verify their identity, underwrite them from the equity in their home and then make the funds available to them in as little time as possible."
Read next: loanDepot job cuts – what's behind the 'rightsizing' effort?
Frank Martell, loanDepot's president and CEO, echoed Sidi's sentiments in terms of the economic climate: "Consumers are looking for options to help manage the impact of rising interest rates and high inflation," he said in a prepared statement. "With home equity at an all-time high, many homeowners would benefit greatly from an easier and faster way to access the value in their homes.
"Our digital HELOC, backed by the strength of our national network of licensed loan officers, diverse customer engagement channels and trusted consumer brand, puts us in an outstanding position to help them."
Others are touting HELOCs and HELOANs as alternative forms of financing amid inflation. This week, the credit bureau TransUnion suggested their use – particularly as a tactic of budgeting ahead of the Christmas holidays – after the Federal Reserve raised the interest rates by a fourth consecutive increase of 75 basis points the previous week.
"From a consumer credit perspective, the most significant impact of these rate hikes on borrowers will continue to be in the mortgage market, and increasingly, during the holiday shopping season, in the credit card industry," Michele Raneri, vice president of US research and consulting at TransUnion, told MPA.