Deephaven Mortgage CEO helping brokers to climb the non-QM mountain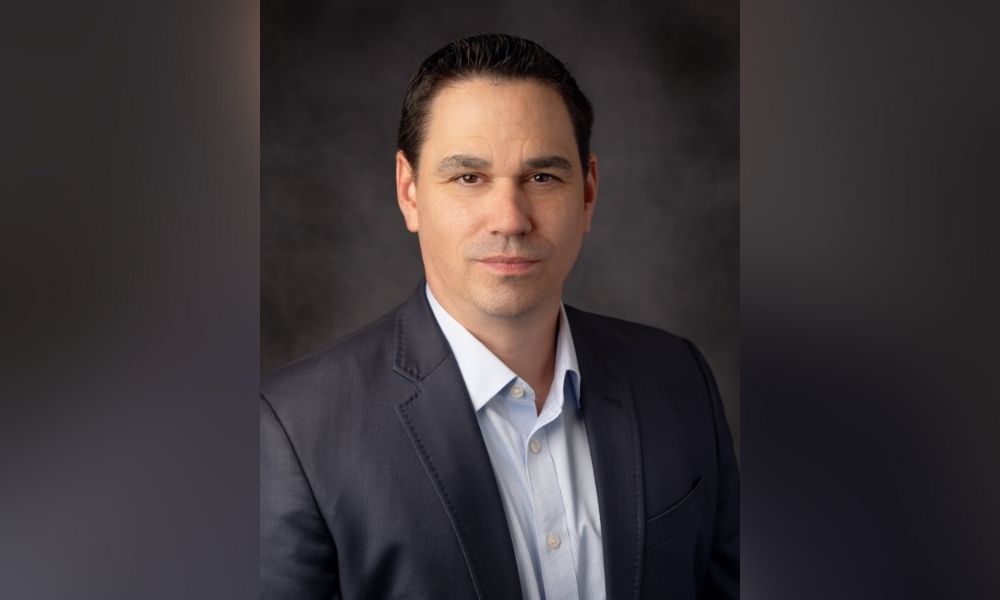 Recently crowned CEO of Deephaven Mortgage (he joined in January), John Keratsis has brought a wealth of experience to the Charlotte-based company, having started his career in the mortgage industry as far back as 1988, when he bought his first investment property.
"I've always been fascinated by businesses where you can have a true impact and actually control the outcome from a customer service standpoint," he told MPA.
"When you look at the ingredients that go into producing a loan in the US mortgage market, it's complex. It's a byproduct of the 50 states, and every state has its respective laws and practice."
Keratsis joined Deephaven from Boston National Title Agency, a company he founded in 2006. He oversaw its transformation from a small Florida firm to one of the largest title agents in the US, winning general service agreements with seven of the top 10 largest banks and lenders in the country.
Read more: What it takes to succeed in the mortgage industry
As senior managing director at Incenter – a post he held simultaneously while at BNT - he led teams of up to 2,000 people, learning how to harness top talent and attract the best and brightest in the industry along the way.
"My strategy for hiring and keeping great people, and bringing in new generations of leaders, is to make sure that my enthusiasm for our vision is contagious," he said.
"People at Deephaven tell me that they joined us because they want to be part of this larger purpose. They love the camaraderie and humor that we foster here as well. Whether they have non-QM experience or not, they value the opportunity to harness technology, think more creatively, and build a future for themselves that could impact the world at large."
Asked what skills were needed to lead a team, he said: "I look at myself as the person that needs to paint the vision and drive the company, and then I take on this role of almost a lead Sherpa."
Keratsis said it was his role to help them "climb the mountain", a hands-on task he relished.
"I don't know the path you're going to take, but I'm going to do whatever I can to help you navigate. Based on that, you'll become the next leader, or at least get you to the point where you want to stop climbing that mountain and be satisfied with that," he said.
An advocate of being open in a work environment at a time when being direct is often misconstrued as a negative trait, Keratsis said communication was becoming "a bit of a lost art".
He said: "Transparent communication that might actually offend someone's process is challenging, but I don't think it's a bad idea to push those challenges, because ultimately you're trying to get to a greater good, and you can't do that unless you are clear.
"It's a lot easier not to say anything because it's a path of least resistance where you don't offend anyone, but that's not the way to build a caliber company; the way to do it is to move in the direction that best enables collaboration."
Read more: How do you transform brokers into leaders?
Keratsis lived through both 9/11 and the 2008 financial crash – "that year impacted on me on a personal level" – but Covid proved to be a Black Swan event; unexpected and unpredictable in its effects.
Stepping in as CEO at Deephaven at such a critical time in the mortgage industry, Keratsis said he was excited about the opportunity his firm had "to change the whole concept of what a mortgage is all about".
He said: "We're at an inflection point where homebuyers' needs and behaviors are evolving, and we also have the technology to innovate more quickly. Against this backdrop, we see a day where non-agency and 'qualified' mortgages are all simply mortgages, and we want to push that vision forward."
For Keratsis, there has never been a better time to develop non-QM, especially now that lenders are struggling with refinance loans – traditionally considered low-hanging fruit. LOs would be well advised to check their non-QM pile and invest more time on the product, he suggested.
"As rates are ticking up and the market's starting to come down, those same loan officers are looking to supplant their funnel of leads and opportunities with the products that more aligns with where the market's going. Non-QM absolutely has its place there – and I see it growing."